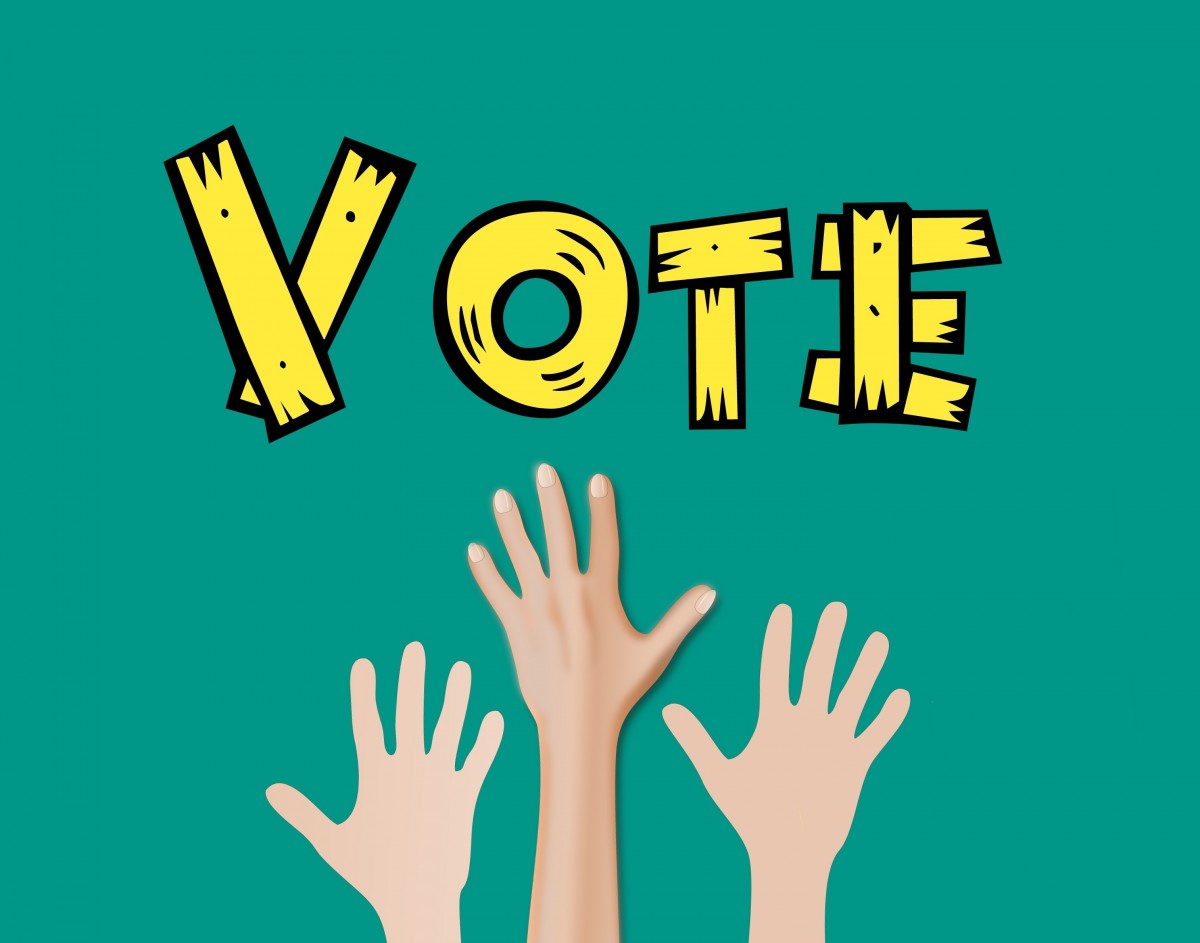 Redbrick News and BURN FM News speak to candidates in three student-heavy Birmingham constituencies ahead of the general election in December
Edgbaston
Edgbaston became a constintuency in 1885 and since 2017 it has been represented by Preet Gill. According to the 2011 census, the population of the region is 96,568
Preet Kaur Gill –
Labour
A former student at Lordswood Girls School, local resident Preet Gill has been the MP for Edgbaston since the 2017 general election. In an interview with Redbrick, Gill highlighted the importance of increasing funding for crime and health services, referring to local incidents of knife crime that need to be addressed.
She believes that there is a 'huge disconnect' between the current government and young people which has resulted in youth service funding, including mental health, being 'decimated.' She stated that mental health services in England and Wales, especially at universities, 'need to meet the needs of students.'
Standing on a platform of 'fairness' and advocating the 'redistribution of wealth' in society, Gill told Redbrick that 'scrapping tuition fees,' 'building more houses' and the creation of new jobs as a result of a 'green new deal' for the economy are essential policies for her and the Labour Party.
According to Gill, 'engaging young people is where politicians need to make more inroad. They are just as important as any other constituent.' Preet Gill also claims that 'the Labour Party has always thought about future generations.'
She went on to say that 'a vote for me is… [a vote for someone] who is able to connect to other people. I want to work with young people because I do not believe that any one person can do anything, we need teams of people.'
By Alex Boscott
Colin Green –
Liberal Democrat
Local party activist Colin Green is running to be Edgbaston's next MP for the Liberal Democrats.He previously ran for the party in 2017. In an interview with Redbrick, when asked what the Liberal Democrats main policies other than Brexit were, he said 'tackle climate change … tackle the housing shortage, there are three million more households than houses in Britain.' He highlighted how austerity needs to end, telling Redbrick 'the need for that is gone' and that 'we need to protect our NHS and schools.'
In the European Referendum in 2016, remain won in Edgbaston with 52.65% of the vote. When asked whether the Liberal Democrats can harness this remain support in Edgbaston, he told Redbrick 'yes… remain has become more popular since the referendum, remain has become 60% in Edgbaston these days.'
Green was  also asked what improvements the Liberal Democrats would make to social housing in Birmingham.
He responded by saying: 'the Liberal Democrats' plan is to build three million more houses over ten years.' He told Redbrick that this space would come from the 'unused Brownfield sites and office blocks in Edgbaston.'
By David Atkins
Phil Simpson –
Green Party
The Green Party candidate for Edgbaston, Phil Simpson, has lived in the area for more than fifty years and argues that this is what makes him right for Edgbaston; he believes he understands the issues and, in his own words, 'I am local, and I suppose I treasure people and I understand the answer is people, individual people.'
For Simpson, the main issues in this election are, evidently, the climate emergency which is his party's 'number one priority,' but also 'healing.' He told Redbrick: 'it is linked to Brexit and all the antagonism that has been around it, but we need to heal the wounds of this antagonism. We can't carry on shouting at each other, dividing families. We have to workout how to heal.' His answer to this? 'It starts in parliament. The way that starts in parliament is by having strong minority parties there so that the two big boys will not be able to govern this country without learning how to cooperate.'
When asked why students should show their support for the Green Party, Simpson said: 'there's the obvious one, scrapping tuition fees, but another one is introducing grants back to nursing students, and the other major thing is what we call the guaranteed basic income. Everyone will have £89 a week to start with, it would be for everyone so you won't be scratching around doing jobs in bars to pay your way through, you would be able to actually concentrate on your studies.' Simpson stresses throughout the interview the importance of giving power back to the people. He stated that 'the Green Party wants to give power back to the people,' and will listen to 'the Guild of Students in Birmingham who have a tremendously vibrant body of people.' Perhaps the most ambitious goal of the Green Party is decarbonising the whole economy by 2030, and while Simpson admits the ambitious nature of this he tells us 'we've got to get on.'
By Ella Kipling
David Wilks –
Brexit Party
Speaking to Redbrick, Brexit Party candidate for Edgbaston David Wilks promised to 'deliver the vote from 2016.'
Local businessman Wilks stated that the 'Brexit Party knows that young people need certainty' amidst the current Brexit debate in parliament, whilst also claiming that his party will 'bring a bit of reality to the table' regarding funding and support for the local and national economy.
According the Mr Wilks, his party's only aim, however, 'is to deliver for the people' and 'get Brexit done' which will allow the country to heal itself.' 'Until Brexit is done,' he said, issues such as policing and health services 'become a back burner' in government policy.
The Edgbaston candidate also noted that seeing Brexit through will allow politicians to 'concentrate on not only Edgbaston but the country,' adding that 'we insist that Brexit is completed.'
Speaking about his party's decision to stand down in all Tory seats, Wilks claimed that this was 'fantastic' and that his party was putting the 'country first.'
Mr Wilks concluded by claiming that 'we have to come to some form of compromise [with Boris Johnson]' on Brexit due to not having enough potential seats to 'win the election.'
By Alex Boscott
Alex Yip –
Conservative
Birmingham local and city councillor Alex Yip told Redbrick that we had to get Brexit 'sorted out,' when asked what he thought the big issues in this election were.
Yip spoke about his self-employed parents who came over from Hong Kong, being a school governor for 12 years, and being a magistrate, adding that 'I'd like to think I can speak from experience on business, and law and order, as well as education.'
He continued, 'I want to serve the community. I want to try and make a difference. And I think, in terms of what the Conservatives have got to offer, it's a very strong economic message for the community and the families which are working very hard to try and make ends meet.'
On why students should vote for the Conservative party, Yip mentioned support for 'budding entrepreneurs,' the raising of the minimum tax bracket to £12,000 'to reward people that are hard working,' and 'record low youth unemployment.' Yip said that if they could get past the 'Brexit deadlock' they could move onto priorities such as education and investment banking.
Asked how he would persuade someone to vote Conservative who doesn't support Brexit going ahead in any form, Yip said 'probably, in all honesty, the Conservative Party is not behind their vote this time around. We've been committed to delivering the democratic referendum result from three and a half years ago now.'
Asked if he thought the Conservatives could gain Edgabston, Yip said 'we are absolutely committed to fighting every seat across the whole country.'
By John Wimperis
---
Selly Oak
Selly Oak became a constituency in 1955 and has been represented by Steve McCabe since 2010. According to the 2011 census, the population of the region is 104,067
Steve McCabe –
Labour
An MP since 1997 and MP for Selly Oak since 2010, Steve McCabe told Redbrick that the big issue in this election was 'the destruction of the public sector over the last ten years' and the consequences this was having on crime, NHS waiting times and schools.
Asked why he was the right person to represent Selly Oak, McCabe spoke about living locally, bringing his children up here, and knowing the community, as well as having represented it for a considerable time already.
'I'm very closely connected with the things that need to be tackled,' he told Redbrick, bringing up high unemployment, housing issues and homelessness (he mentioned people losing rented homes and being made to live in Tamworth, with their children still in school here), and some 'terrible delays for GP appointments.'
'What students should be very conscious of,' McCabe says when asked why students should vote Labour, 'is the number of people that have made them promises in the past and then reneged on those promises at the first opportunity.' He said that young people should be worried about a 'Johnson hard Brexit' as a risk to their long term future.
McCabe also brought up tuition fees, admitting that he doesn't think Labour could stop all fees 'at the drop of a hat' and that it might have to happen over many years. 'But I think we could absolutely guarantee we could freeze that,' he continued, 'that we would stick to the agreements about interest rates that the government is trying to renege on, and we would reintroduce grants.'
He added that the 'protection that universities offer' was also an issue, mentioning the high suicide rate at the University of Bristol, and the rental price of 'customised blocks' of student accomodation.
Clarifying his personal position on Brexit, McCabe said: 'I don't believe Brexit can be solved by a general election' and warned that it was a distraction from Boris Johnson's 'bad' Brexit deal.
'I am instinctively a Remainer,' he continued, 'I campaigned for Remain. I think our interests are best served inside the EU. But I do recognise that we had a referendum and 17.4 million people voted to leave, albeit that they were promised something that cannot be delivered.'
McCabe said that the best deal would be remaining in the customs union with some alignment to the single market, to facilitate future trade. However, he said that this was still quite far from what was offered in 2016 and so 'the only answer' was to take it back to the people. 'But frankly, I think that's not an unusual proposition,' he added.
By John Wimperis
Joe Peacock –
Green Party
'For us in the Green Party, obviously the main issue is the climate emergency,' UoB alumnus and local charity worker Joe Peacock told Redbrick, 'Brexit or no Brexit.' Though he acknowledged Brexit was an issue for everyone, he emphasised the importance of not delaying action on the climate any longer.
'We've got to elect politicians that actually believe in acting on climate change as though it is an emergency,' he said, advising against politicians that gave it 'warm words' but would not take action for another thirty years. 'If we don't act on it, it's going to be too late.'
Asked why he was the right person for Selly Oak, Peacock told Redbrick 'I live locally. I studied at the University. I've worked in this area. My kids go to school in this area. I understand what it's like for people who live around here.' Peacock studied for his Masters at UoB, before leaving for the charity sector. He currently works with adults with learning difficulties.
Peacock is new to party politics, deciding five years ago that the Green Party was 'the one that actually gets it', but he has been a lifelong campaigner. He told Redbrick, 'my parents took me along marches round nuclear bases to protest against the basing of nuclear weapons here and ever since that time I've been involved in political action.'
On students, Peacock brought up the Green Party's plans to fund students, stopping tuition fees and writing off existing student debt. 'We don't feel that anyone should be burdened with massive debts just because they want to improve their education and gain qualifications.'
'We certainly don't have the same policies as the Liberal Democrats on a huge number of areas,' Peacock asserted when asked on his thoughts on the 'Remain alliance' (which is not happening in Birmingham), but he noted it would help stop Boris Johnson get a majority under 'this broken electoral system that we have.' He criticised Labour's 'arrogance' in refusing to work with other parties.
'The most dangerous thing for this country is if we have an extreme right wing government led by Boris Johnson, which will lead to a hard Brexit.' He continued, 'there is absolutely no way that Brexit is going to do anything for the environment. It's going to mean a loosening of standards, not a tightening.'
By John Wimperis
David Radcliffe –
Liberal Democrat
The Liberal Democrat candidate for Selly Oak, David Radcliffe, has reiterated the stance of the Liberal Democrats as a Remain party, saying that for Birmingham Selly Oak this is a 'Brexit election.' Mr Radcliffe also said that he understands the issues facing the area due to being a counsellor for Selly Oak for 10 years between 2004 and 2014.
In an interview with Redbrick, Radcliffe noted that, for many students who live in the constituency, this election presents their first opportunity to vote on the issue of Brexit and 'stop the Brexit mess.' Mr Radcliffe reinforced the Liberal Democrats' message that 'a vote for the Liberal Democrats is a vote for Remain.'
Regarding those in Selly Oak who may have voted for Brexit, Radcliffe said that he doesn't think he 'could persuade somebody who has that mindset.'
Mr Radcliffe also urges students in Selly Oak to vote for the Liberal Democrats as they are committed to tackling the climate emergency. Mr Radcliffe said the Liberal Democrats will be announcing a plan to plant more trees to get the UK back on track with climate targets, and said that 'by 2030, 80 percent of our energy should be coming from renewable sources.' Mr Radcliffe also mentioned the Liberal Democrats 'skills wallet' scheme, which would provide every adult with £10,000 to spend on education and training.
Although the Liberal Democrats' reputation was damaged in the past over tuition fees, Mr Radcliffe encourages students to look at how the Liberal Democrats in the Welsh government has reintroduced maintenance grants and 'would look to reintroduce maintenance grants in England' too.
By Christina Manns and John Wimperis
Hannah Campbell –
Conservative
Campbell outlined that this election 'more than ever' will be 'looking at the core principles of each major party.'
'The Conservative Party has always believed in the individual and their communities. We are very passionate about enabling people to better their lives.'
Campbell then went to describe how she feels that housing, schooling and healthcare are all very important things to young people.
She went on to give her own perspective as a young candidate and outlined that to her having a 'strong economy and safe streets' are important.
When speaking to Redbrick about the importance of young people educating themselves, she highlighted how she advocates young people going into education 'not just through the university route.'
Campbell highlights how she does not think we can avoid the 'key issue of Brexit' during this election. She feels that it is important to get Johnson's deal through. She highlights how the uncertainty is creating 'key issues for our businesses' and outlines that therefore she feels that is is important to 'get Brexit done.'
Beyond Brexit, she says that one of her key aims is to ensure that all schools around the Selly Oak area are 'adequately funded' and to 'ensure young people get the very best start in life.'
By Aneesa Ahmed
Redbrick also reached out to the Brexit Party to interview Joseph Tawonezvi but received no response. 
---
Ladywood
Ladywood became a constintuency in 1918 and since 2010 it has been represented by Shabana Mahmood. According to the 2011 census, the population of the region is 126,693
Lee Dargue –
Liberal Democrat
In an interview with Redbrick, the Birmingham Ladywood Liberal Democrat candidate, Lee Dargue, claimed that there is a 'lack of real debate' about the parties and their ideologies at the moment, citing the fact that 'Brexit affects everything else' as a reason for this.
Ladywood resident Dargue also stated that his 'core belief… is that it's about people making the changes' in the local community and that he wished to help his constituents with making those changes. 'Young people are often shut out of the debate' despite the 'need to hold politicians to account,' claimed Mr Dargue, adding that 'empowering local people to improve their own lives and stopping Brexit is key.'
Dargue also offered his support to current and future university students and the potential struggles they may encounter whilst studying. He pledged to reform the options available to students struggling with their studies, stating that students 'should be able to take' their current course credits to other universities should they change their mind once there. He was also firm about his and his party's commitment to tackling the 'climate emergency.'
Dargue also highlighted the recent NHS performance results and the health service as a whole, claiming that it needs to be properly 'supported' and that 'our [the Liberal Democrats'] funding will fix that.'
By Alex Boscott
Alex Nettle –
Green Party
Alex Nettle, the Green Party candidate for Birmingham Ladywood, has spoken of the importance of tackling the climate crisis in the upcoming general election.
In an interview with Redbrick, he called on students to vote Green next month, claiming it is the 'last chance to elect MPs who will properly tackle the climate emergency' and ensure the UK becomes carbon neutral by 2030.
Nettle said that evidence of the climate crisis is already clear with increased levels of flooding and a rise in deaths in the UK caused by air pollution, which result in '1,000' deaths in Birmingham annually.
Nettle rejected criticism that the Green Party were a single-issue party, pledging to focus on the issues that were really dividing society as opposed to treating this general election as a 'Brexit election.'
He promised to reverse the social problems caused by nine years of Tory austerity by imposing a universal basic income of £89 a week for 18-65 year olds, as well as building 100,000 new homes.
Nettle told Redbrick that the levels of inequality in Ladywood (the fifth most deprived constituency in the UK) had become 'intolerable' and pledged to fight for 'social justice' and offer a People's Vote on any Brexit deal.
As a politics student at the University of Birmingham, Nettle is hoping to appeal to young voters in the upcoming election by scrapping tuition fees. He insists that 'young people are very motivated by issues' but, as a result of our 'undemocratic' electoral system, have not felt like their vote is worth anything.
He has praised the work of young climate activists in groups such as Extinction Rebellion and has urged young voters to 'send a powerful message' and vote Green on the 12th of December.
By Nathan Clarke
Mary Noone –
Conservative
In an interview with Redbrick, Councillor Mary Noone, Conservative candidate for Ladywood, stated that 'the conservatives are the party of aspiration and wanting to better oneself' whilst assuring that she is a 'very local candidate' and knows 'the city very well.'
Noone claimed that whilst being the 'party of aspiration,' she will be 'focusing on the environment' as well as 'home ownership for young people.' However these would not be the only issues she would be campaigning on. Noone also confirmed that she would be giving attention to crime in Ladywood, stating they 'it is the issue of crime that I particularly want to focus on.'
Noone referred to her party's pledge to recruit 20,000 more police officers whilst also pledging to 'deal with stop and search powers of the police.' Noone asserted that 'people want to feel like crime is being taken seriously.'
However, Noone maintained that the 'biggest issue' of this election remains 'Brexit,' insisting that it is 'paralysing the country.' 'We need to get Brexit done and finished so we can move on to other issues that are important to people.' Noone also added that 'people [on the doorstep] are really fed up of the Brexit situation so I want it done.'
By Alex Boscott
Redbrick also reached out to Shabana Mahmood from the Labour Party and to the Brexit Party to contact Andrew Garcarz. Neither were available for an interview.