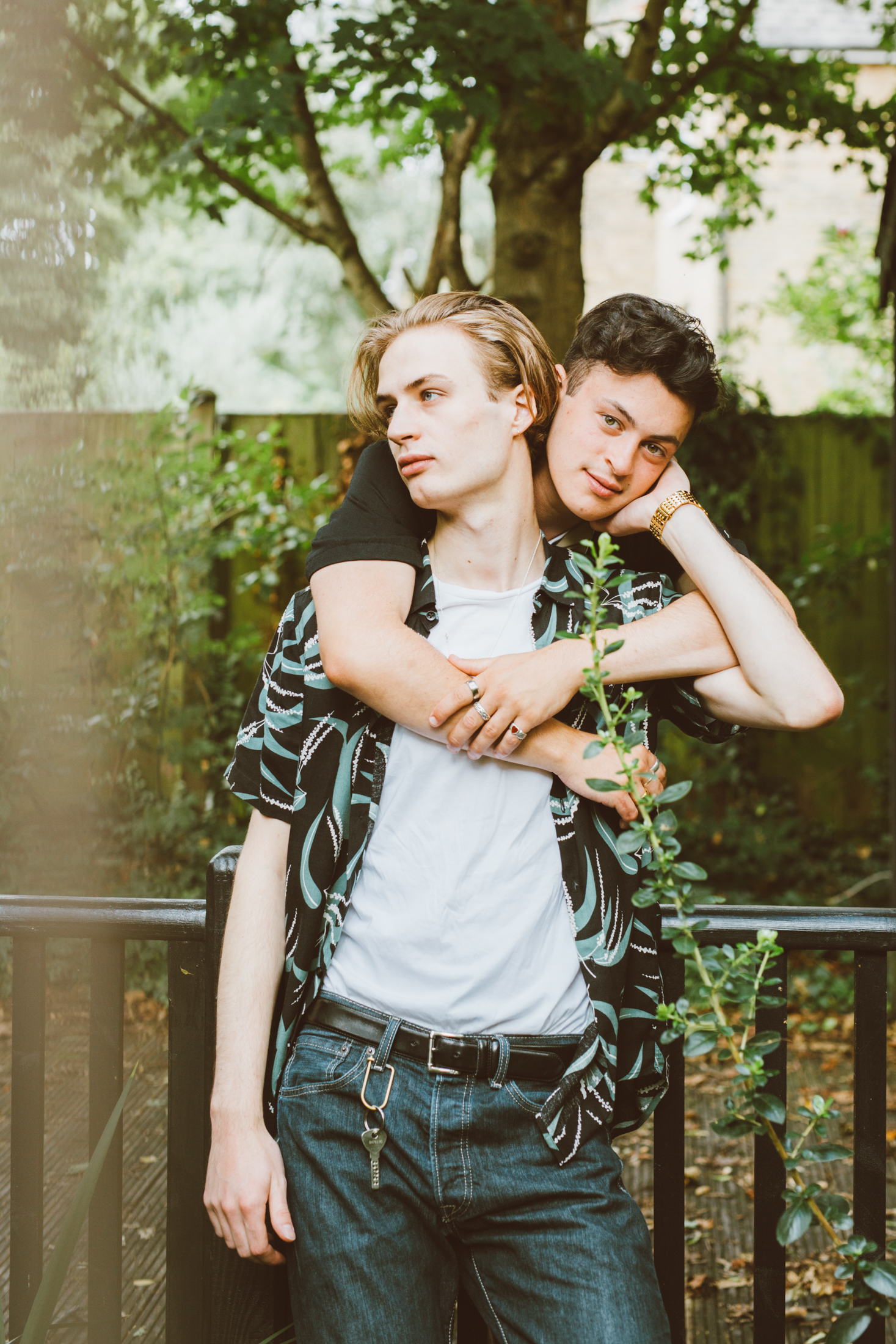 With a solo UK tour on the horizon, Frankie Rhodes sat down with KAWALA at their recent stint of supporting shows for dodie
Daniel McCarthy and Jim Higson are the duo behind KAWALA- an upcoming band from Kentish Town who are making waves within the indie music scene since the release of their first single, 'Small Death', last year. Coming to Birmingham's O2 academy to support dodie on her Human tour, I was lucky enough to be able to chat to the pair as they anticipate the full release of their first EP, as well as their first very own UK and Ireland tour.
Firstly, how would you describe your style, and have there been any major influences on your music?
Daniel: We try not to have specific influences really- it's a good idea to not copy anyone else too much.
Jim: Yeah, and our style combines a lot of different genres. It's quite rhythmic, folky, with pop and indie elements. We use close harmonies in the chorus of our songs as well.
So your first single was 'Small Death', released last year, which got a lot of attention- including from CLASH magazine and BBC Radio 6 Music. Did you expect such a reaction?
Daniel: Definitely not. Releasing new music is a bit like releasing your child out into the world, something that you've worked really hard on. There's a lot of pressure to do well and you just have to hope for the best.
Jim: We had never released any of our music before that. We'd just done acoustic sessions on YouTube and stuff like that, so this was a big thing for us- it was the start of us becoming proper musicians and not just people who enjoy making music, but haven't actually put anything out there.
The music video for your single 'Runaway' has recently been released, which has a really fun Thunderbirds theme. How was your experience filming the video and what was your inspiration?
Daniel: I'm glad you noticed the Thunderbirds reference. We've had other people calling it Power Rangers and things like that. We were just sort of going for a 'low-fi sci-fi' type thing, just a bit of a laugh really- it's important not to take yourself too seriously with these things. It's very creative and playful, a bit stupid even, but trekking out to a chalk quarry in Ipswich to give the effect of being on Mars was certainly lots of fun, if a bit cold.
You're just about to play your second date supporting dodie on her Human tour. How has your experience been working with her, and getting to perform in venues such as the O2 Academy?
Jim: Tonight is definitely the biggest indoor venue we've ever played. We were the first act on the second stage of Rize Festival in Essex last year, on its second day. We were a bit worried that our music wouldn't be noticed as people were only just arriving but by the end of our set we must have had around 3,000 people turning up to listen. In a way though, it's actually less scary performing to more people- when you play in front of a small group there's a lot of pressure to impress them, it's much more up-close-and-personal.
Daniel: Yeah, and it's so great touring with dodie. This is the best possible supporting tour we could have asked for, really. Her fans are so receptive. The other night, I said 'hello' and they all just started yelling it back to me and waving. She's got that big social media fan base that makes a really fun and energetic crowd.
You've also got your very first headline tour coming up, including a gig in Birmingham on the 7th of May at the Sunflower Lounge. You must be excited for that?
Daniel: Definitely, but there's also a bit of pressure in that we have to sell tickets, which we don't have to worry about supporting dodie. It's stressful but we're also so excited.
Finally, have you got any new music on the way?
Jim: We're releasing the remaining 2 tracks of our EP in about a week, which we will also be introducing to fans during our tour with dodie.
Following the interview, I was able to witness KAWALA's supporting set before dodie, which proved to me that the duo are serious contenders amongst upcoming indie artists. I was touched by their humble, quick-witted nature despite their growing success, and their ability to engage with the crowd. You can see for yourself by catching them on their UK & Ireland tour, coming to Birmingham's Sunflower Lounge on the 7th of May.
'Counting the Miles' is available now via Mahogany Records. Tickets to see KAWALA live are available here.