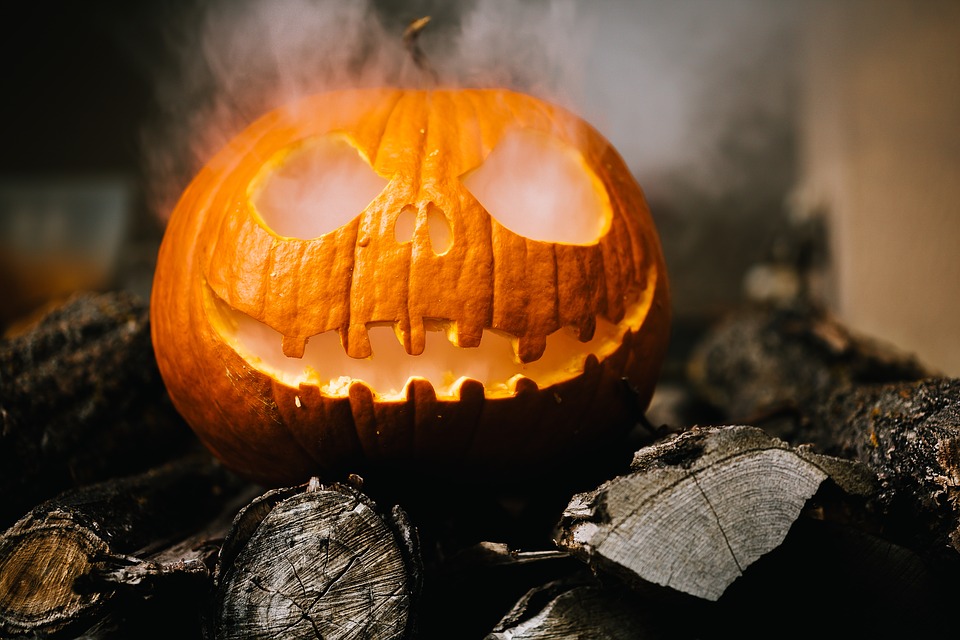 Redbrick's writers discuss some of their freaky favourites for Halloween
Rebecca Sibley:
Richard O'Brien – The Time Warp 
No song can invigorate a Halloween costume party more than the opening notes of 'Time Warp,' the iconic tune from The Rocky Horror Picture Show. Beside being a bona fide bop, the distinctive dance routine is certain to get everyone jumping to the left, stepping to the right, and pelvic thrusting across the room.
'Time Warp' was written by Richard O'Brien who plays Riff Raff, Dr Frank-N-Furter's hunchback butler. Although it was a late addition to the Rocky Horror soundtrack and was originally only conceived to lengthen the 40-minute-long musical, it has become one of the soundtrack's most recognisable and popular numbers.
While it's not the spookiest of Halloween tunes, 'Time Warp' is fun, cheesy and weird, and that makes it a necessity on any Halloween party playlist.
Catrin Osborne:
Blue Öyster Cult – Don't Fear the Reaper
Blue Öyster Cult may have never obtained utmost fame but their hauntingly hypnotic hit '(Don't Fear) The Reaper' (1976) is apt for Halloween. From the opening minor guitar riff, the song alludes to the listener that it will be anything but sugary sweet. Donald 'Buck Dharma' Roeser sings of the ever-present inevitability of death, personified through The Grim Reaper, amidst his relationship. Harkening back to literature's iconic star-crossed lovers, Dharma also aligns his doomed love with that of 'Romeo and Juliet.' The alluring lyrics are complemented by a call-and-response form which creates a sense of supernatural echoing.  Although they released a shorter single version, the five-minute-long album version boasts twenty-times-more streams on Spotify. Perhaps, one can't help but indulge in its melodramatic prog-rock breakdown that was originally cut to make the song more palatable. Daunting and dreary, this rock classic earns its place on any Halloween playlist.
Jade Matlock:
Rolling Stones – Sympathy for the Devil
It wouldn't be Halloween without the devil. Inspired by Charles Baudelaire and Mikhail Bulgakov's novel 'The Master and Margarita,' the song highlights historical atrocities and poses some truly terrifying questions about how complicit people are in the causing of these atrocities. Despite its heavy themes, the song was labelled number 32 out of the 500 greatest songs of all time by The Rolling Stones, and for good reason. The samba rhythm creates a hypnotising sound strong enough to make anyone sell their soul and solidifies itself as a go-to Halloween Party classic. Lyrically, the song references some of humanity's darkest hours: the Romanov shootings, World War II and even the assassination of John F. Kennedy are credited to the teamwork of us and the Devil. Spooky stuff, right? Arguably what makes this song most harrowing is the backing vocals. Originally an iconic symbol for the song, one can't help but wonder if nearly two minutes of continuous 'whoo-whoo's is more haunting than the Devil himself.
Hannah Massey:
Wolf Alice – Formidable Cool 
Wolf Alice's Formidable Cool may not initially spring to mind as a song you'd associate with Halloween, however its combination of panicked screams and foreboding whispers whilst exploring the horror of teen romance makes it an unsettling listen. It tells the story of a young girl's obsession with a boy who is clearly only out to break hearts, and goes on to recount her own heartbreak as a consequence of pursuing him. The lyrics mock her, screaming with intensity 'if you knew it was all an act / then what are you crying for?' There is an obsession with death that pervades the song, and these parts are often whispered, making them all the more troubling, for example 'when he tells you death is pure it reverberates right into your bones.' This, combined with the intensity of the drums, guitars, screams and whispers and the positively frightful subject matter lands the song firmly in the realm of the scary.
Dylan Lucas:
Bauhaus – Bela Lugosi's Dead
'Bela Lugosi's Dead' is a famously spooky track. One which helped certify the goth genre way back in 1982. Taking its name from the 1931 'Dracula' film, starring the titular Lugosi; the track wears its influences on its sleeve, giving it a sillier vibe, which perfectly represents what bands of Bauhaus' ilk were all about. Spooky aura aside, the track is also excellent. Slowly building through a now iconic set of drums and bass and steadily increasing with guitars over the space of nearly 10 minutes. The track really makes you wait in anticipation for the big moment, just as any good horror show should. Finally, Peter Murphy adds a fantastically gloomy vocal performance which really elevates the track into something you can sing along to, despite its staggering length. Essentially, 'Bela Lugosi's Dead' is Halloween royalty and should never be left skipped at parties or while trick or treating.
Gemma Elgar:
Backstreet Boys – Everybody (Backsteet's Back)
I am a strong believer that any attempt at a Halloween party playlist absolutely must have this classic Backstreet Boys anthem on it. Okay, so the lyrics aren't exactly conventionally spooky, but the music video really hammers in the boy-band-back-from-the-dead vibe. From its classic Dracula-style opening of seeking solace in a seemingly abandoned castle, to those fantastically Gothic-inspired costumes, the music video to 'Everybody (Backstreet's Back)' has too many connotations and triggers too many associations when heard to not be considered a Halloween bop. Originally planned as a parody of Michael Jackson's 'Thriller' and likely filmed on, or at least inspired by, the set of 1995 film 'Casper,' the Halloween influences are evident in the visuals. But the funky riff and echoing 'yeah's throughout the chorus make this an anthem of its own in the musical sense; it's the kind of cheesy tune that you might get taken the mick out of for playing year-round, but Halloween gives you a solid excuse to whip it out.
Memoonah Hussain:
Bobby Pickett – The Monster Mash
The Monster Mash is an absolute 'graveyard smash.' Released in 1962 by Bobby Pickett, this iconic novelty song epitomises Halloween. Full of vampires, graveyards, and a mad scientist this song was banned by the BBC who claimed it was "too morbid" for broadcasting before backing down in 1973 when the song hit number 3 in the charts. I strongly doubt anyone would consider it to be even slightly 'morbid' today what with its playful structure and classic elements of 'horror' that today's children are well accustomed to. Having been around for nearly 60 years, it's a song that spans generations allowing adults to reminisce about their childhood while their children are growing up allowing them to share fond memories of the song. It's a song that plasters a huge smile on your face, your lips are automatically forming the lyrics, and your body is already swaying along. The Monster Mash is the ultimate Halloween song.
Eleanor Jeffrey:
Ray Parker Junior – Ghostbusters
Someone had to include this classic on the list somewhere. 'Ghostbusters,' from the eponymously titled film, is a campy, spooky Halloween classic. Not a fan of gore and jump scares? Ghostbusters is your best bet for late-night viewing and this high-energy title track is perfect for any Halloween party.
If you didn't spend your teenage years screaming 'WHO YA GONNA CALL?' then I don't think we can be friends, sorry. There's just something so delightfully hilarious and off-putting about hearing this song in the middle of the night, almost like a ghost is hiding around the corner, ready to possess you… If it's going to happen, it'll happen while this song is playing.
There is an honourable mention to be had in WALK THE MOON's cover for the 2016 remake, which sticks true to the original with a slightly updated sound, but for me, Ray Parker Jr will always be the best. A special mention must also be made to Neil Cicieriega's 'Bustin'' which is probably the best remix of any song ever.