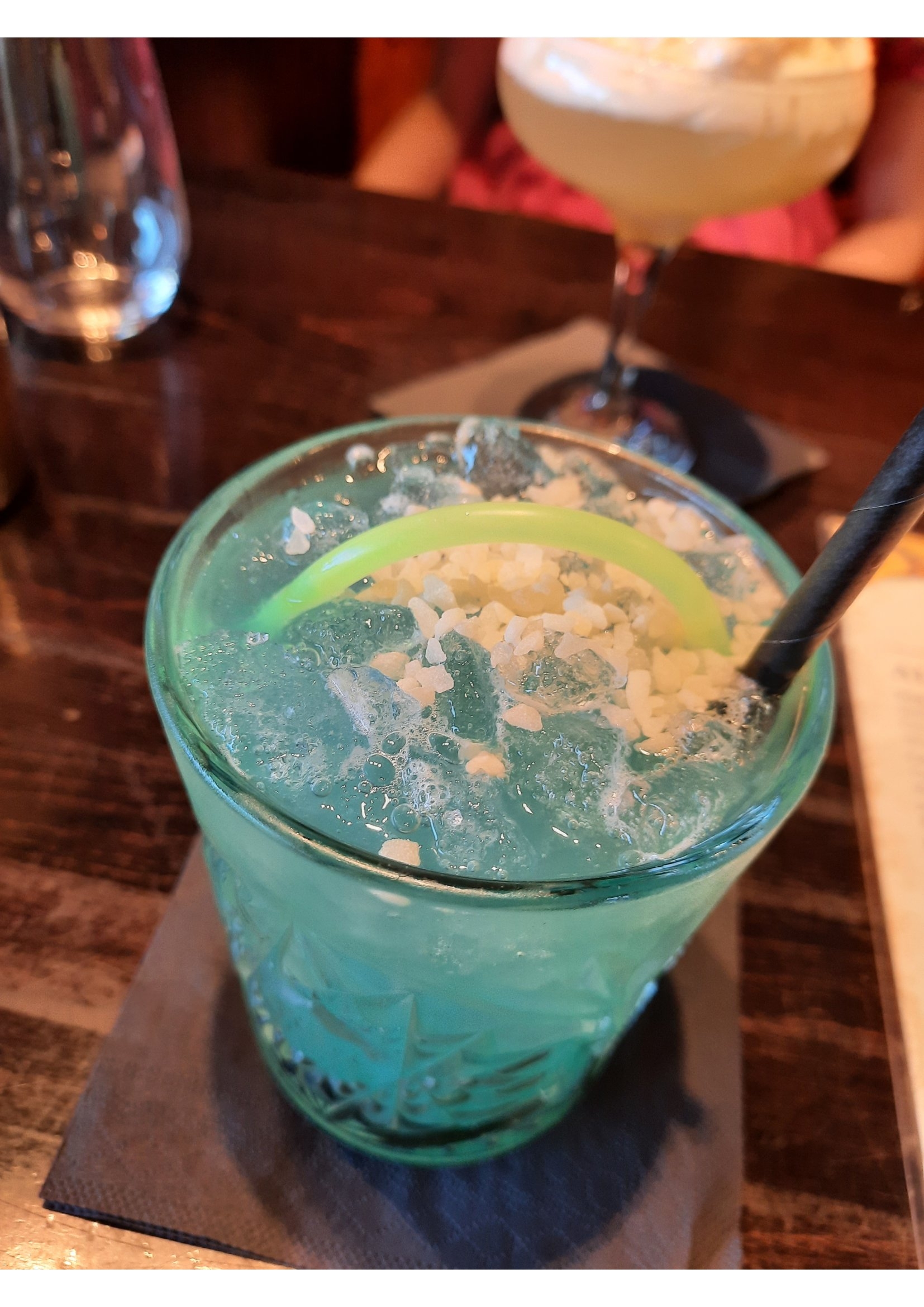 Food&Drink Editor Cara-Louise Scott explores the magic of Aluna in the Mailbox, writing why she will be returning soon
It was my first time going to Aluna earlier this week and it definitely will not be my last. Aluna is a cocktail bar and restaurant, located in the Mailbox, very close-by to the BBC building. The restaurant itself was astonishingly beautiful. It radiated posh vibes, and had beautiful chemical and mythology architecture which demands to grab your attention.
The wall near our table had a chemical symbol for ethanol surrounded by chemical equations like a classroom, which was unusual but fascinating to look at. Our waiters were very friendly and attentive, and our drinks and food order were taken quickly. As we arrived at 4pm when they opened, it was quiet and it remained relaxed for the hour and a half we were there, with only a few other tables being taken during our visit.
There were plentiful cocktails to choose from. Aluna's selection included the typical cocktails you would see on a drink's menu but they had sections of unique cocktails that had a twist to them too. The food choice was also sublime as it was Asian cuisine, serving dishes such as curry and stir-fry.
The first cocktail I had was the 'BubbleGumTini', which was a bubblegum vodka-flavoured cocktail with popping candy on top and a glow stick in the drink too. It came in a mug sized glass, meaning it was a really good size for a cocktail. It was super sweet and the popping candy popping in my mouth added to its sweetness.
For my meal, I chose the 'Vegetable Thai Green Curry' which was the most beautiful curry I had ever tried. I wish I could describe just how tasty it was! It was spicier than I anticipated, but because it was so wonderful, this did not bother me.
The rice portion was plenty and the sauce was swimming with broccoli, carrot, courgette and artichoke. I cannot recommend this dish highly enough to try on your first visit to Aluna.
My second cocktail was the Blueberry Cheesecake Martini which was the best cocktail to have as an after-dinner treat. It was exactly like blueberry cheesecake (in an alcohol, non-biscuit way) and it had heaps of whipped cream on top. The extra blueberries added a dessert feel to this strong but delicious cocktail.
The price was average for a cocktail bar, with cocktails ranging from £7-£11 and the food £11-£20 (although it was only the higher end of this scale if you had steak.)
The general atmosphere was really enjoyable, with low music on and the fact it was quiet in there. As a pre-concert meal and drink, this was certainly a more than satisfying way to begin the evening and if you are looking for somewhere new to go, Aluna is the place to be.
---
Fancy some seconds? Have a look at these reviews: