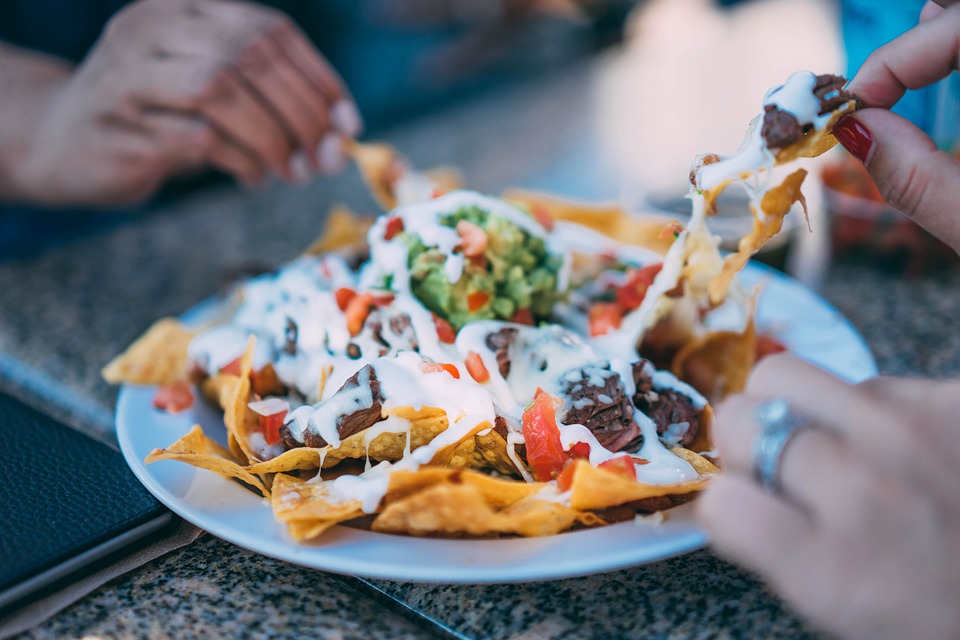 Food&Drink Writer Sarah Cayless visited the Latin American haven and gives us her thoughts on their independent take on restauranteering
Desperate to escape the pouring rain, I dove through the doors of Bodega which is situated on Bennet's Hill, less than a 5 minutes' walk from New Street station. Out of the rain, I look around and find myself nestled inside a small slice of South America… or at least Birmingham's decent impression of it. 
Being nine o'clock on a Friday evening, it was packed and our lack of a reservation left us waiting around 15 minutes for a table. By the time we had been shown to our seats, we had had the chance to admire both the décor and the (somewhat-worn) menus. Their attention to detail with their vibrant turquoise walls, colourful bunting and patterned chairs creates a flawless sophisticated street feel and made going out for a meal seem like even more of a special event. The fact that it was full of predominantly young couples and friends also increased its impression of being the hip and happening place to be.
Most importantly, they managed to get their lighting just right, so for once you can relax knowing you'll look alright wherever you sit as there is absolutely no harsh overhead lighting to contend with. The only potential criticism of their seating layout is that a few of their tables for two are high tables, which if you're anything like me, can turn into a bit of an ungainly and unwanted challenge. Overall, the beautiful, albeit slightly chaotic, décor mixed with the background noise of cocktail shaking, Latin music and lively chatter gave it a buzzing atmosphere, leaving the cold rain feeling like a distant memory.
The menu gives you a lot of flexibility as they offer both smaller and larger plates, as well as street food, sides and desserts; all of which are averagely priced. All of these sections also include vegetarian and gluten free options. For a cheaper, romantic or simply variety-filled night, it's hard to see how you could go wrong with sharing a few smaller dishes.
Out of the smaller plates we tried, the 'Ecuadorian Arroz con Gambas' (rice with prawns) was our favourite. The way the marinated king prawn had been cooked meant they were deliciously succulent. We found that three smaller plates between the two of us didn't quite fill us up, so decided to share a burrito as well. I could not recommend them highly enough. They not only give you a choice of fillings, but you can also decide how spicy you want it – guaranteeing a gorgeous burrito tailored to you. We opted for the mild one, with oven roasted peppers and sliced avocado as the filling.
These gorgeous yet subtle flavours blended beautifully with the rice and beans, and the combination of mozzarella and cheddar cheese gave it a creamy risotto-like quality. As for drinks, they have a substantial range of cocktails, including a few mocktails, and some more unusual options for juices. I tried pomegranate juice for the first time and was surprised by how gentle and sweet the flavour was – it tasted a little like peaches. Though rest assured if you are attempting a cheaper night, because even the tap water comes in groovy glass bottles. So if you're looking to break away from the more commonplace Italian, Chinese or Indian options, Bodega may well be the perfect alternative.