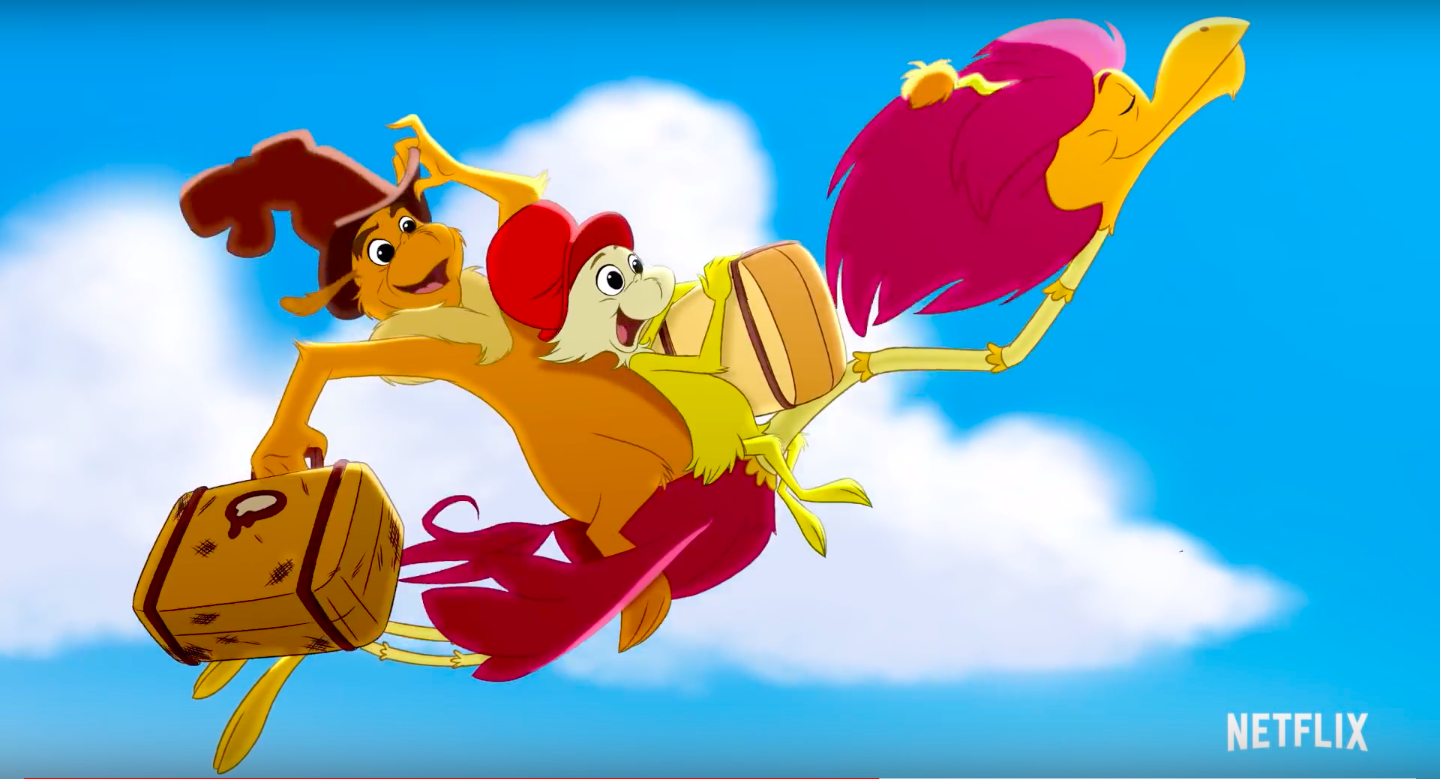 TV Critic Antonio Miguel Aguila encourages others to give the show a try and gobble down some Green Eggs & Ham
Yes, you read the headline correctly. Dr. Seuss' rhyming children's book of sparse content has been adapted by Netflix into an animated 13-episode series. To sum it up, it is absolutely whimsical. The story keeps a corny vibe with its well-written rhyming sequences, slapstick, and colourful animation that brings to life Dr. Seuss' whacky and absurd style. It doesn't let its cheeky and imaginative side run too loose as silly moments are balanced with actual dramatic conflicts, tensions and moments. 
Green Eggs and Ham plays to its strengths. One thing I found interesting was the heavy use of meta-humour. One could complain that, although the pop-culture gags and self-awareness were actually hilarious and helped establish a uniquely zany tone, they might have gone over children's heads. However, they would not be put off due to the amount of whimsy that floods the show. The only thing that could almost have ruined it was the overdone gag of completing sentences across different scenes. 
Green Eggs and Ham gets repurposed into an actually fleshed out buddy road trip between a grumpy curmudgeon with abandoned dreams and an excitable bubble of energy trying to find a friend. As the journey becomes a wild fast-paced adventure taking them through different fun scenarios, obstacles, and challenges, it keeps its themes of purpose and friendship on the visible forefront. To add to this, the animation and characters are done fabulously; watching them traverse beautiful hand-drawn 2D landscapes with an energetic and vividly bright palette was nice. Their character developments are believable and executed with much care.
As for the cliché aspect, it acknowledges its and the audience's awareness of the ending in a playful and funny way to keep the viewer engaged in an otherwise sour way of storytelling. One thing that is surprising is its well-structured plot; the way it weaves it together with a focus of character arcs and interactions is where the heart of the series lies. I hated how it had a few dramatic moments that kept me captivated. Something as dumb as this shouldn't have had any vaguely deep moments, but somehow it did. After the iconic ending, there is a suggestion of a continued story surpassing it. If Netflix does allow for a second season, I would honestly be happy to watch it. My curiosity has to question though where the series would go now that it has exhausted the original source?
As satisfying as it was to watch the climax it was the playful, invested journey that gave reason to get to that climax and made the moment feel complete. The gag is purposefully overdone to extend the comedic effect instead of losing it. It is strange and amazing that out of all the themes, characters and motifs the unifying principle is none other than the verdant breakfast meal. It is even stranger that it somehow draws out the meaning of 'how will you know if you don't try' not only towards picky children but to people too shy to ask that guy or girl out or those with never pursued or abandoned dreams. 
As an adaptation, it is fascinating how much the writers and animators were able to draw out as much whimsy and drama from a very basic, kind of dumb concept. In terms of entertainment, it's bingeable, depending on the viewer's sense of humour. If you hate anything that contains a remote amount of cheesiness or clichés, then I wouldn't recommend this to you. Otherwise, if you find yourself over the winter holiday catching a break from all the essays and exams and want some nonsense to make you laugh and giggle, then go ahead and indulge yourself. Gobble down some delicious Green Eggs and Ham! 
Rating = 3.5/5