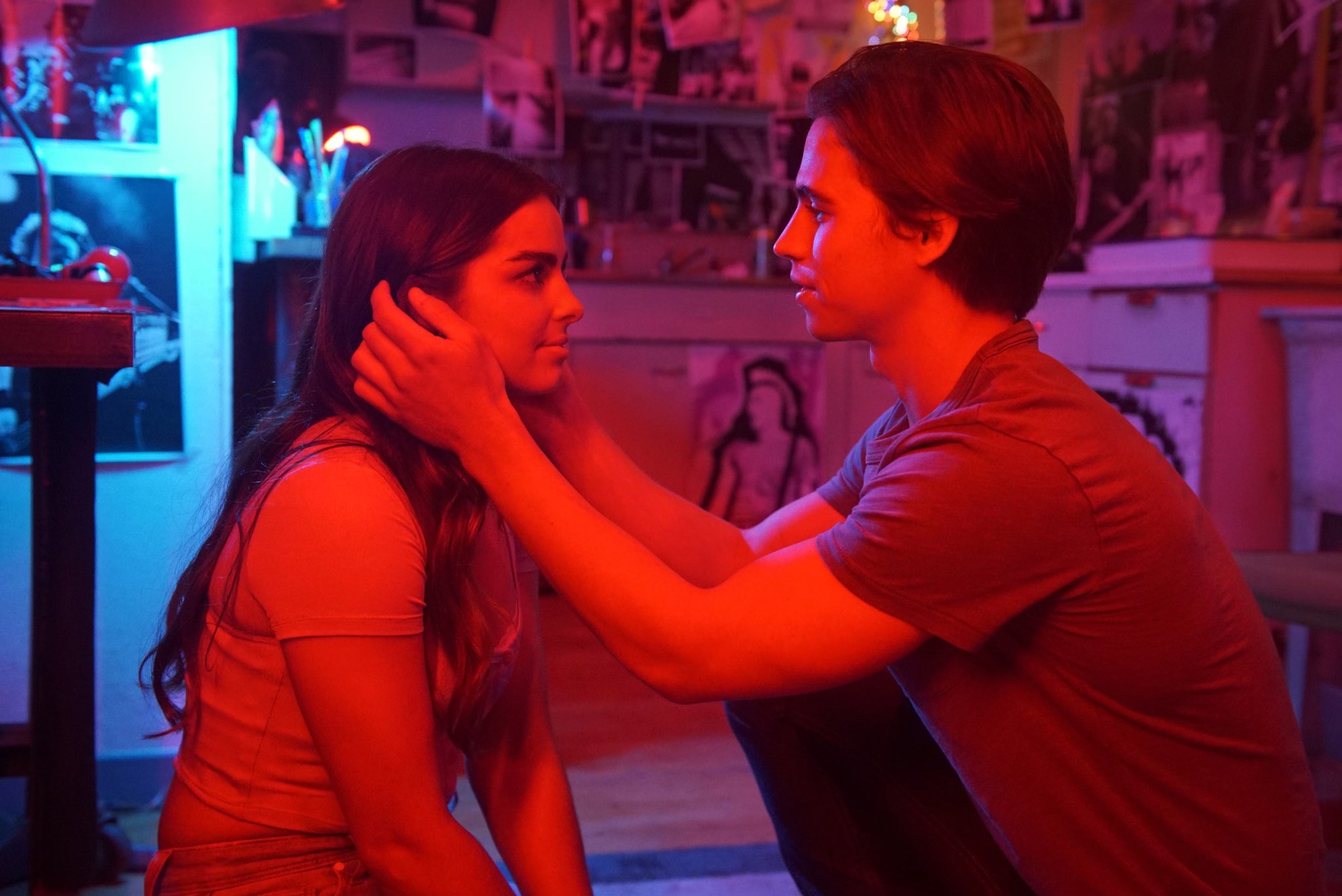 Print Editor Kitty Grant argues that the constant TikTok references and wooden performances of Netflix's He's All That leaves much to be desired
Netflix's original teen movies can be hit or miss, from the well loved To All the Boys I've Loved Before, to the critically panned Sierra Burgess is a Loser, so few were expecting much from He's All That, a gender-swapped remake of the '90s classic She's All That. The film stars TikToker Addison Rae in her feature film debut as well-loved influencer Padgett Sawyer (I wonder where they got that idea) alongside Tanner Buchanan as alternative loner Cameron Kweller, whom Padgett attempts to make-over as part of a bet with Alden, played by ex-child-star Madison Pettis.
Like many films before it, the focus of He's All That is the makeover of a social outcast, but unlike most classic makeover movies, The Breakfast Club, Clueless, and of course, She's All That, He's All That sees a popular teenage girl giving a boy a makeover. It is refreshing to see a film that does not attempt to change its female protagonist, but the message of the film is still that being attractive and popular is preferable to being seen as unattractive. Like other makeover movies, He's All That particularly focuses on changing an 'alternative' character, with hobbies like film photography and karate to fit mainstream tastes. Though the film tries to show that Cameron, the subject of the makeover, is only changing who he is on the outside, the message that conforming to white American standards of beauty should be a person's aim is still conveyed.
On the flip side, the character of Padgett is almost too perfect, bordering on Mary Sue territory. Throughout the film, Padgett can do no wrong, everything bad that happens to her is somebody else's fault, and she is just innocently caught in the crossfire. The intention was clearly to make a likeable and admirable character, but her lack of flaws has the opposite effect. Padgett is so perfect that it is hard to sympathise and impossible to relate to her, which leaves viewers apathetic to her fate, making the movie feel almost pointless.
He's All That did have genuinely touching moments, and the B-plot relationship between Nisha (Annie Jacob) and Quinn (Myra Molloy) was quite sweet, but just as I was warming up to the film, there came a dance battle. This dance battle cannot really be considered a spoiler as it has absolutely no relevance to the plot, and seemed to serve as nothing more than an opportunity to show-off Addison Rae's TikTok dancing skills. This scene was sandwiched between emotionally important moments, and I cannot stress how much this ruined the atmosphere of the film's emotional climax.
Aside from the times where TikTok dancing was included, Addison Rae did quite a good job of making me forget she is an influencer first and foremost. It may not have been an Oscar-winning performance, but Rae did not stand out as being noticeably worse than the professionals she was acting alongside. The same cannot be said, however, of the cameo from Rae's A-list bestie, Kourtney Kardashian, whose wooden performance as fashion mogul Jessica Miles Torres once again reminded me that I was watching an influencer film first and foremost, but the cameos from stars of the She's All That Rachael Leigh Cook and Matthew Lillard, will satisfy fans of the original.
Despite starring one of the most subscribed-to influencers on the internet, He's All That has a surprisingly anti-social media message, attempting to warn of the dangers of pretending to be someone you are not online. Unfortunately, given the amazing lifestyles of characters who have created an online persona (and the product placement from TikTok) this message gets lost. Given the lack of commitment to this message, the film would have been better just remaining a shallow yet somewhat enjoyable teen romcom.
Verdict:
As a twenty-year-old film fan, I know I am not part of the target audience for He's All That. At times the film could be hard to watch with its constant product placement, TikTok references, and sub-par acting. However, there were touching and enjoyable moments that made the film worth watching, even though it was not made for me. He's All That is what it is, it may not be a cinematic masterpiece, but that was never the intention. It does a good job of being a fun, light-hearted film for Addison Rae's teenage fans, nothing more, nothing less.
4/10
He's All That is now streaming on Netflix.
---
For more recent releases available on streaming services, check out these articles from Redbrick Film: