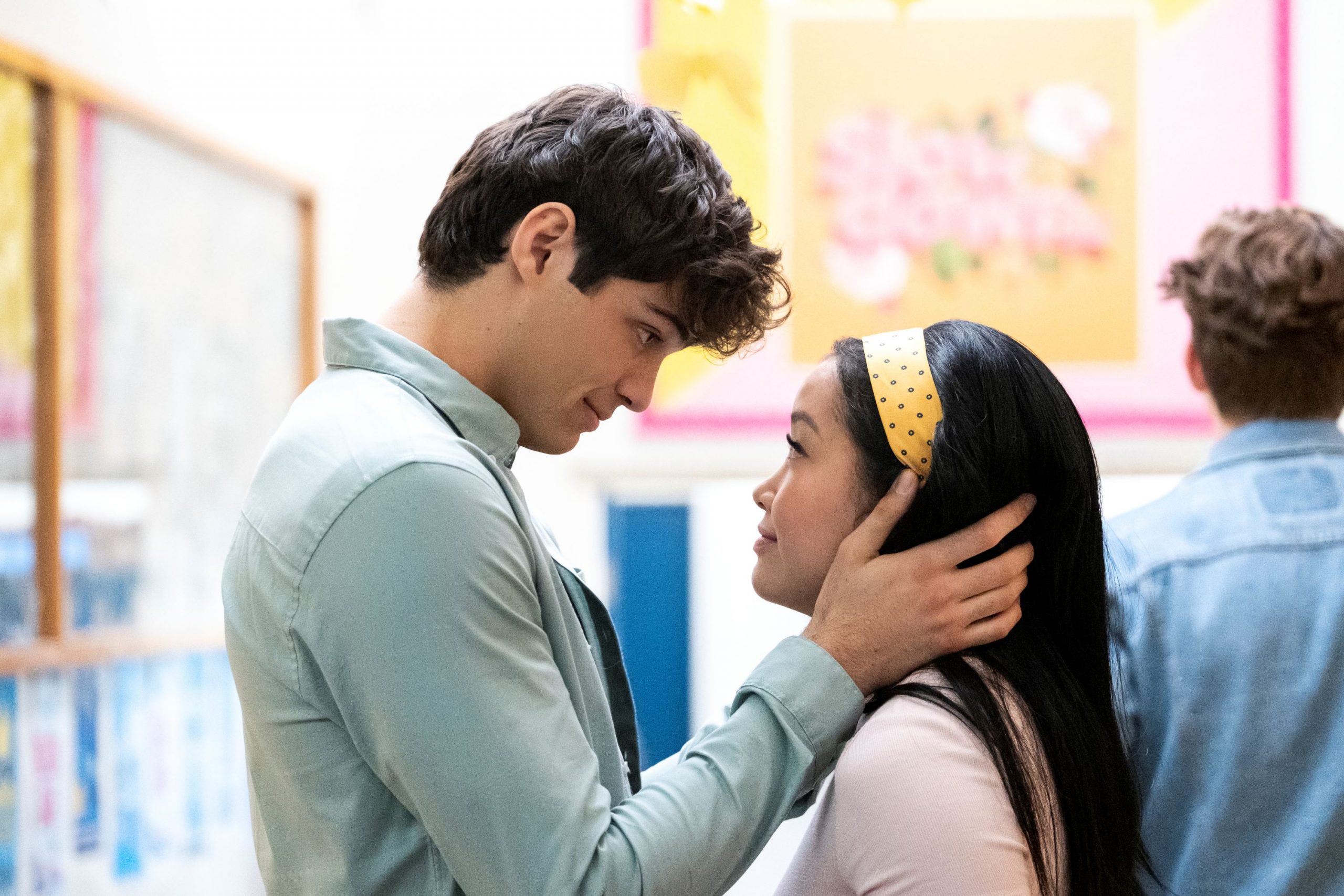 As To All the Boys: P.S. I Still Love You hits the streaming service, Film Critic Aimee Calvert is falling out of love with this Netflix rom-com franchise
Last week saw the return of 16-year-old Lara-Jean Covey (played by Lana Condor) to our screens in To All the Boys: P.S I Still Love You and she's in her first real relationship, with previous 'fake-boyfriend' and high-school it-boy Peter Kavinsky (played by Noah Centineo). The sequel has a lot to live up to with the undeniable success of the first film, To All the Boys I Loved Before, which was viewed by over 80 million subscribers and is one of online streaming service Netflix's most successful original films to date. Due to the success of the first instalment in the franchise, Netflix is allowing non-subscribers to watch the sequel for free until 9th March – good news for those whose budgets can't quite cover a Netflix subscription.
The sequel picks up relatively soon after the first, opening to Lara-Jean getting ready for her first date with Peter. As expected the date goes well, with much camera panning to their joint hands to emphasise the fact that they are now a couple, and ends with Peter promising not to break Lara-Jean's heart; Lara Jean doesn't make the same promise and this sets the tone for the rest of the film.
As with most romantic comedies, the couple cannot be happy for long and something, or in this case someone, needs to come and shake things up. Enter John Ambrose McClaren (played by Jordan Fisher), a recipient of one of Lara-Jean's five love letters which were posted by her meddling younger sister in the first film. It doesn't take long for flirting, and frustration on the audience's part, to ensue and the love-triangle to be firmly established. However, even though John Ambrose plays a key role in the drama of the film, he, as an individual, gets very little focus, and a lot of the character development seen in the novel is forsaken for the sake of a bizarre heartbreak montage.
Another oversight in regards to character is the complete absence of Josh Sanderson, Lara-Jean's crush at the beginning of the first film and one of her closest friends, as well as being an audience favourite (although not as much as Peter!). Josh had a strong relationship to the whole Covey family in the original film, and the books, and was not only there to serve as a love interest for Lara-Jean, but in To All the Boys: P.S. I Still Love You he is completely absent throughout the whole film – with no explanation as to why.
But, even though the film is lacking in the character development department, it does deliver in other ways. The plot, even if it is frustrating, has the audience invested from the get-go; you cannot help but want to shout at Lara-Jean every time she doesn't tell John Ambrose about Peter and, as always, everyone will take a side and be either 'Team Peter' or 'Team John'. It also offers a more realistic take on high-school romance that other films often paint out to be so simple and straightforward. Nobody goes into a relationship knowing that this will be 'the one', there are moments of doubt and there are arguments, especially when you throw the stress of high-school into the mix. The film handles this well and provides a more realistic take on what it means to navigate a relationship during an already stressful time in your life.
Verdict:
To All the Boys: P.S I Still Love You does exactly what everyone expected it to: it's full of lines that make you want to cringe for days, and there are also moments where you want to scream at Lara Jean for her mistakes. But it's meant to be a lighthearted and easy watch and it shouldn't be taken too seriously; although, as often the case with sequels, it doesn't do this as well as the first film.
5/10
To All the Boys: P.S. I Still Love You is now streaming on Netflix.
Images courtesy of Netflix. All rights reserved.
---
Want some more movie romance in your life? Check out these other articles on Redbrick Film:
Redbrick's Picks: Valentine's Movies 2020
Multi-Review: Little Women (2019)