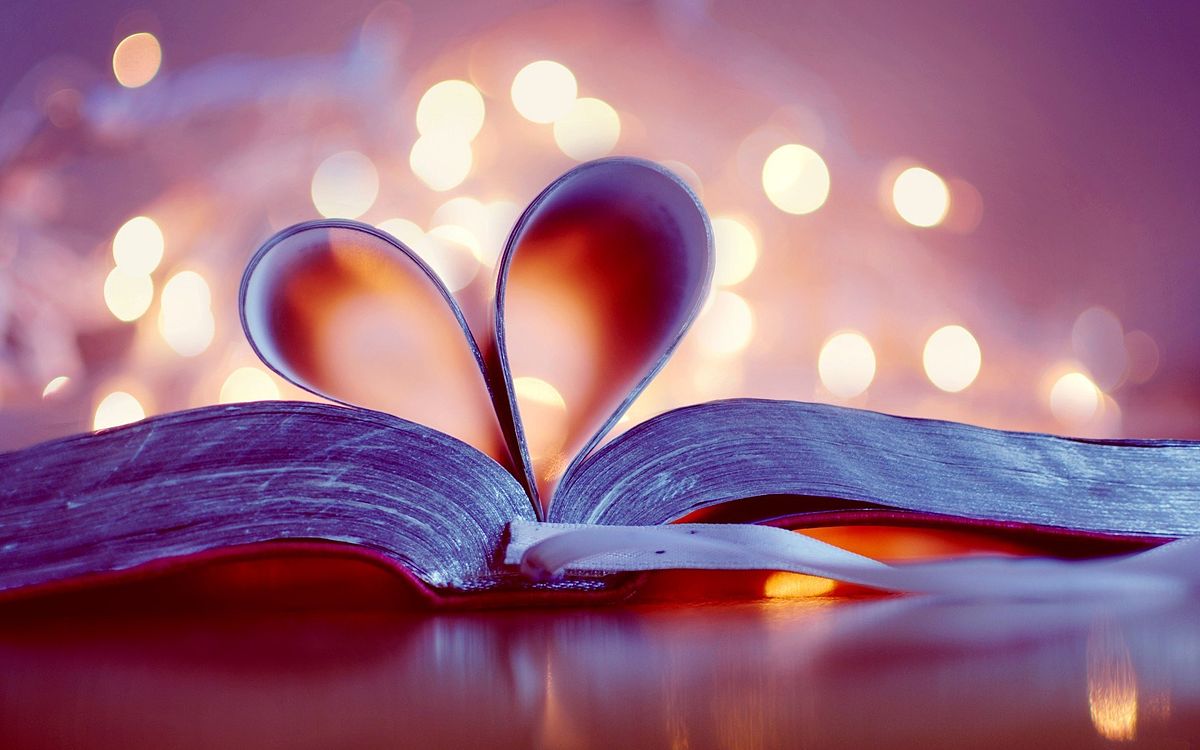 As the first Valentine's Day of the new decade approaches, Redbrick Editors and Critics showcase their picks for the best romance movies to watch this holiday
Peri Cimen, Film Critic – The Princess Bride
'Death cannot stop true love. All it can do is delay it for a while' – an undeniable cult-classic, The Princess Bride (1987) could turn even the pessimists among us into wholehearted believers of true and unconditional love. Directed by Rob Reiner and adapted by William Goldman from his book of the same title, The Princess Bride is a delightfully enchanting spin on a fairy-tale romance where nothing is ever quite as it seems.
After being kidnapped by a small Sicilian man (Wallace Shawn), a vengeful swordsman (Mandy Patinkin) and a preposterously large giant (André the Giant), Buttercup (Robin Wright) is prevented from marrying the malicious Prince Humperdinck (Chris Sarandon), to whom she is betrothed. As Humperdinck seeks out his future bride, the mysterious 'Man in Black,' (who is very obviously Buttercup's first love Wesley, played by Cary Elwes), also tracks down Buttercup in an attempt to rescue her once and for all. It appears as though Buttercup and Wesley are bound by a love that Prince Humperdinck just can't understand – but for that they'll pay.
From the very existence of absurd creatures like the 'Rodents of Unusual Size,' no one that has seen The Princess Bride could deny its brilliance, its uniquely charming characters or the genius of its witty dialogue. Littered with memorable scenes and catchphrases, The Princess Bride is a genuinely entertaining fantasy adventure built atop the foundation of Buttercup and Wesley's love – I contest that not since Shakespeare has a more romantic phrase been spoken than 'as you wish!'
Cary Elwes plays the elusive Wesley with a combination of charisma, cynical wit and determination that truly never gets old, and like Wesley, the film itself is entirely too confident for its own good. But the magic of The Princess Bride is that it straddles this line consciously, never crossing over into the territory of arrogance or becoming parodic, all the while maintaining its status as a wholesome yet unconventional tale of patience, friendship and following your heart. It does it all, but it does it well.
The Princess Bride is a charming and intelligent episodic quest that spins traditional fairy-tale romances on their head (putting them to shame in virtually every department), and it's simply inconceivable – to quote Vizzini – that there could be a film more fun than The Princess Bride to watch this Valentine's Day.
Emily Calder, Deputy Editor – Chalet Girl
Snow, a warm fire, and Ed Westwick are arguably the three best ingredients for a rom-com. Felicity Jones' performance as Kim in 2011's Chalet Girl is wonderfully endearing; she's feisty, and defies the posh 'chalet girl' stereotype. The film's empowering and uplifting message that girls can do anything, in spite of their backgrounds or family circumstances, is one of it high points. Kim's spirit, resilience and humour are inspiring to us all. The cast is also stellar: Sophia Bush, Brooke Shields and – of course – Billy Nighy work alongside Jones and Westwick with ease, and star power is almost always a welcome addition in a Rom Com.
I am also incredibly fond of the portrayal of ski culture and family life in the film. The beautiful shots of the mountains and slopes are romantic enough alone, and that paired with chalet parties and heliskiing gives a touch of glamour that I think is necessary in a film set in a ski resort! I will admit that Ed Westwick's character, Johnny, is a bit of an arsehole. He definitely takes advantage of Kim at points and is incredibly careless towards his fiancé, but something about him remains likeable. I think the fact that Kim is a character who is perfectly happy on her own and embracing her life as a single lady is probably what makes this romance worth the controversy. She doesn't need Johnny especially, yet when he is prepared to be honest and considerate of her, she appreciates the strength of their bond. Any issues that I had with Johnny as a character are, however, smoothed over quickly with the excellent soundtrack, games of 'Ibble Dibble,' and the fact that Chalet Girl is undoubtedly a classic rom-com.
Gabrielle Taylor-Dowson, Food&Drink Editor – 50 First Dates
Six years after they teamed up for The Wedding Singer, Adam Sandler reunited with Drew Barrymore for another romantic comedy, and this time it was 2004's 50 First Dates. Now, maybe you think a film about a man who becomes borderline-obsessed with a woman who can never remember who he is because of short-term memory loss is not one of the best rom-coms ever. However, I disagree. Because what this movie beautifully captures is that love- at-first-sight feeling. Every time Lucy, Barrymore's character, sees Sandler's Henry, there's that instant attraction, that butterfly feeling when you see someone who you think is cute across a room. And, in my opinion, that's one of the best bits about falling in love – the beginning nervousness and apprehension, the underlying romantic tension. That's the part that, once it's gone, you never really experience properly for the first time again, and this movie takes that lovely feeling and stretches it out for a whole 99 minutes.
The one scene (or scenes) in particular that capture this is the first-kiss montage sequence. Obviously, there's the underlying irony that every time Lucy kisses Henry for the 'first' time, it's Henry's second, fourth, tenth, etc, which gives the romance its humour. But Barrymore gets that starry-eyed, silly smile right every time, and even though the first kiss happens a total of 23 times, you can't help but giggle along with her. It's silly, it's cute, and Barrymore and Sandler make for a great duo with an easy-going chemistry. What's not to like?
Jade Matlock, Film Critic – Lady Bird
Greta Gerwig's solo directorial debut puts a gritty and at some points uncomfortable spin on the notion of first loves. Christine 'Lady Bird' McPherson (Saoirse Ronan) represents almost too well how it feels to navigate romance for the first time and her awkward, fumbling experiences resonate with audiences casting their minds back to their own. Christine's first dalliance with romance comes in the form of Danny O'Neill (Lucas Hedges), her fellow theatre student and seemingly all-around good guy. We see them frolicking through fields, generally enjoying each other's company and, quite frankly, spending an ungodly amount of time in each other's company. Everything in her life becomes centred around Danny as she becomes swept up in her infatuation with him, much to the dismay of her mother Marion (Laurie Metcalf) when she chooses to spend her last Thanksgiving before graduation with his family instead of her own. The lovesick, puppy-dog nature of Christine is a perfect amalgamation of Gerwig's raw, realist writing and an authentically grounded performance from Ronan. The heartbreak that ensues is one that we can all understand and feel vicariously.
It is in the introduction of Kyle (Timothée Chalamet) that we see a considerable turning point in Christine's attitudes and ideas. Acting as her first 'real' heartbreak, Kyle's Lothario ways appear to teach her that projecting an idealised view of love onto someone who falls far from her romantic expectations only leads you to compromise who you are to fit their lifestyle. We all know a Kyle, and while we may not have been happy to know them, they teach an invaluable lesson in finding yourself
before trying to find someone else. Christine's failure ventures of true love are met each time with support from her best friend Julie (Beanie Feldstein), so perhaps what should be taken away from this film is that are platonic relationships are equally, if not more, important than our romantic conquests. As a result, Lady Bird acts as one of the best Galentines comedies of recent years.
Dylan Lucas, Music Editor – Lost in Translation
Sofia Coppola's 2003 classic Lost in Translation is not necessarily the cheeriest love story ever told, nor is it necessarily one I would recommend for romantic viewing with a potential Valentine. Yet it is one of the most realistic representations of attraction ever brought to screen, and through this it becomes far more powerful than any half-baked tale of unrealistic expectation or fetishisation of the tragic (looking at you, The Fault in Our Stars).
What makes Lost in Translation shine is its frankly brutal depiction of loneliness, essentially placing two individuals in a landscape where they are unfamiliar and uncomfortable, yet through this they find a bond in one another. Centrically located within a hotel in Tokyo, Coppola perfectly represents how out of touch Bob (Bill Murray) and Charlotte (Scarlett Johansson) are with their surroundings, yet this intrinsic exterior discomfort is arguably what sells the believability of their connection.
Furthermore, Lost in Translation doesn't force any kind of one-in-a-million spark on its viewers. Part of what makes Bob and Charlotte's chemistry feel so real is the fact that they are more friends than lovers, both married already, yet visibly disconnected from their partners. This film showcases unrequited love and the inevitability of disconnection. Yet, this film is still, at times, incredibly uplifting as tender moments amid overt gloom really make this pocket in time feel like a brief connection between two strangers. All of this is so neatly packaged amidst beautiful cinematography (albeit one unnecessarily elongated shot of Johansson's figure) and a luscious score from My Bloody Valentine legend Kevin Shields, which only elevates this film to masterpiece status. Most notably in a particularly emotional scene featuring the Jesus and Mary Chain's 'Just Like Honey'. Essentially, Lost in Translation is a portrayal of love that pulls no punches and reminds all of us this Valentine's Day that love is temporary, and we are alone in the end. Cheery.
Sian Allen, Film Critic – 500 Days of Summer
We're told upfront by the narrator that 500 Days of Summer is not a love story, already making it an inherently unusual rom-com. From the beginning, it seems like a given that aspiring-architect- turned-greeting-cards-writer Tom (Joseph Gordon-Levitt) is destined for a happy ending with the mysterious and alluring Summer (Zooey Deschanel). Yet, as we jump from the aftermath of their breakup to their first meeting to their chance reunion, it becomes clear that this is a film grounded in the complexity of real relationships. 500 Days is told strictly from Tom's perspective – as a romantic, his dreams take the form of surrealist French cinema, his joy demonstrated through a spectacular dance sequence. It's all too easy to be drawn in by his conviction that Summer is his soulmate, but the film is at its best when it encourages you to consider the subjectivity of memory and re-evaluate who or what you are rooting for.
Marc Webb's directorial debut is quirky and charming, a wonderfully stylistic piece that captures an awkwardness and intricacy that make its characters heart-wrenchingly human. Summer's cynicism about love is the perfect dichotomy to Tom's romanticism as Webb explores how misleading the messages about love often found in pop culture can be, turning tropes such as finding 'the one' on their head with warmth and humour. The non-linear structure depicts the selectiveness of memory masterfully and the now famed 'Expectations vs Reality' split-screen sequence is perfect as both as a gut-punching end to the second act and as a frame for the film's core ideology. 500 Days of Summer, then, is perhaps best described as an infatuation story, even if that doesn't carry the same weight. Nonetheless, its charming indie-pop soundtrack, great performances and subversion of convention will keep you coming back time and time again.
Caitlin Gittins, Film Critic – Bridget Jones' Diary
Bridget Jones' Diary, a classic adaptation of the 1996 novel written by Helen Fielding, arguably stands as one of the best rom-coms. The film version, taken on by Sharon Maguire (who would later direct the final film in the trilogy, Bridget Jones' Baby) and Fielding as a screenwriter, overlooks thirty-two year old Bridget Jones (played by Renee Zellweger), unlucky in love, finding herself between two eligible suitors: Hugh Grant's dashing Daniel Cleaver and Colin Firth's Mark Darcy. The film, which borrows its plot from Jane Austen's Pride and Prejudice, establishes itself as a charismatic modern interpretation, bringing a classic novel to screen.
Borrowing from the story told by Pride and Prejudice, Firth's Mark Darcy positions himself as a character of contempt, saying of Bridget Jones after their first encounter in the film, 'I do not need a blind date …  not with some verbally incontinent spinster who smokes like a chimney, drinks like a fish, and dresses like her mother.' It is Bridget Jones' charming boss, Daniel Cleaver, who appears the preferable option over the two men, but reveals himself as an unfaithful, dishonest boyfriend in a poignant scene where his infidelity is discovered by Bridget, topped by her wearing of a playboy bunny costume. Orchestral music is utilised beautifully in this scene to demonstrate Bridget's sense of devastation and loss, while the discovered woman poses naked behind a sketchbook.
Bridget Jones' Diary stands the test of time as a film still digestible and relatable to modern viewers, who find it easy to pair themselves with Bridget, unlucky in love, struggling in her career, and managing the intrusion of her parents in her personal life. Bridget is a refreshing character, one who represents many, masterfully portrayed by Renee Zellweger who assumes Bridget's socially awkward character well. If there should be any reason to watch Bridget Jones' Diary, it should be for Bridget alone, as the story follows an intimate telling of one woman's life who carries us to the realisation that love lives and career work is not as simple as it appears in the movies.
Emily Faithful, Film Critic – Groundhog Day
Groundhog Day isn't known for being a rom-com. It's known for being The Time-loop Movie, succeeded by such genre films as Happy Death Day and Edge of Tomorrow, which could not avoid being compared to this 1993 comedy about a man forced to live the same day over, and over again. With a premise just as absurd as the earlier films of director Harold Ramis (co-writer of Ghostbusters), Groundhog Day manages to be a both a philosophical fantasy and a rom-com perfect for Valentine's Day.
You probably know the story: a news crew travels to the small town of Punxsutawney, Pennsylvania, to cover a (real-life) festivity in which the townspeople are told the weather forecast by a groundhog (a type of marmot also known as a woodchuck). A blizzard prevents them from leaving, something weatherman Phil Connors (Bill Murray) is desperate to do. To his dismay, he wakes up the next morning (and the morning after that), made to repeat the miserable Punxsutawney Groundhog Day.
Over Groundhog Days, Phil's attitude changes. He goes from anger, to nihilism, to suicide, and eventually falls in love with news producer Rita Hanson (Andie MacDowell). The pair play in the snow and dance in a gazebo, only to wake up the next Groundhog Day with only Phil remembering any of it. But it's not sickening. This movie has romance, but it also has comedic sketch-like parts (allowed by the inconsequential nature of scenes), inquiry into how to live one's life, and Bill Murray's apparent trademark rivalry with small rodents. Groundhog Day is a rom-com for people who don't like rom-coms. Focus on what you wish: perhaps the romance, but also maybe the humour, morality, or how Phil's situation in a time-loop isn't dissimilar to any human's situation in day-to-day life. What better way to spend Valentines Day than thinking about existentialism?
Antonio Miguel Aguila, Film Critic – Her
Her is a romantic, melancholic, sonder-full narrative, directed by Spike Jonze, that digs deep into the roots of what it means to love another. Starring Joaquin Phoenix as a divorced, lonely, middle-aged man who spends his days as an auditor for love letters, he seeks the help of an AI called Samantha, voiced by Scarlett Johansson, with whom he eventually falls in love. Joaquin embodies this character and Scarlett's voice acting is spot-on. The film's heartfelt expression is both relatable and enigmatic in questioning whether these emotions are real. It seems to find both ease and struggle in answering some big questions, suggesting universal truths and opening up questions in its audience at the same time. Do we see the people walking past us as bystanders or actual people? Is love tangible, or just a fantasy? Memories will fade. How important is physical connection? Relationships make us who we are. Existence is unavoidably lonely. How much is up to us to encourage our partner to live? Everyone eventually leaves. When do you know you're ready for something real? You have to let go of what you love. Is anyone ready?
Over the course of the film a special, authentic relationships applicable to all is highlighted in its stages. The couple have their honeymoon phase, at times they are co-dependent on each other, other times they're not: at one point they struggle to keep what they have alive, and ultimately reach the mystery of whether it is worth continuing this path. We live with these characters; we know them, and as the film progresses, we become one with them. It is tragic and yet worthwhile. Though Samantha admits not understanding humans (for instance, their concept of space and time) at times she is more humane than anyone. Out of the many poetic lines from the film, one particularly stands out to me: 'are these feelings real, or are they just programming? And that idea really hurts. And then I get angry at myself for even having pain.' Her is a fantastic movie that wraps a cold, warm blanket around you. It gets you to leak your sadness and uplift what you just know is real. It is one of those films that just helps to re-watch when you've hit a low point, or maybe even a high point, or a neutral point. There is no wrong time or mood to watch this film.
---
Want some more movie romance in your life? Check out these other articles on Redbrick Film:
Multi-Review: Little Women (2019)
Or how about some anti-Valentine's movies?