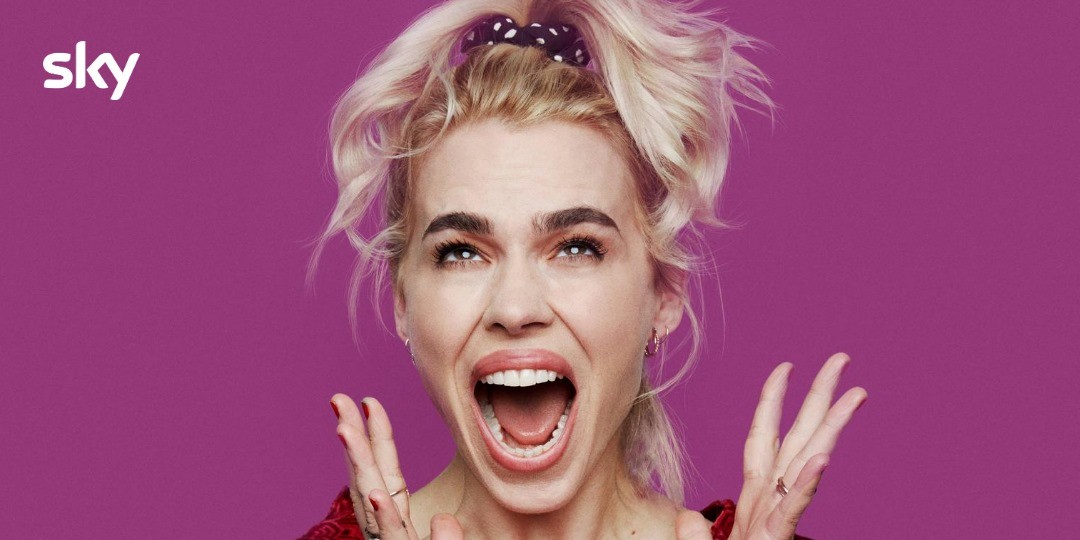 TV Writer Saskia Davies reviews the Billie Piper-led miniseries, praising its unique and refreshing portrayal of the female experience
If your name is Suzie, you might not enjoy the name of this program – but the undeniable talent combo of Billie Piper and Lucy Prebble (writer of celebrated TV series Succession) would be a shame to miss, and if you have a NowTV subscription, it's worth taking the leap. I Hate Suzie is a harrowing yet hilarious portrayal of how an actress (Billie Piper) approaching the peak of her career deals with the gut-wrenching consequences of leaked compromising photos, alongside an unbearably patronising husband (Daniel Ings) and a job title that systemically oppresses women, especially those who are 30-year-old mums with a people-pleasing complex and just about everything to lose.
I Hate Suzie juxtaposes the increased disarray of Suzie Pickles' life with the decidedly structured nature of the episodes, organised and titled by the stages of grief that marks her experience; shock, denial, fear, shame, bargaining, guilt, anger and acceptance. Through this lens, Suzie is neither victimized nor victim-blamed, a fresh mode in which to portray this kind of story, a stagecraft style linking to Prebble's talent as a playwright.
Pickles becomes a child star through winning a talent singing competition, and shoots to fame, leaving her more vulnerable to attacks from the media. Too frequently are child stars re-visited by the ghosts of their past, pedantically categorized even in adulthood as youthful and innocent, and subsequently bullied for their sexualities. The repeated disembodied presence of Disney underscoring the episodes reminds us of the consequences of child stardom, as they show interest following Suzie's career success in a cult sci-fi film. The autobiographical quality of the story of a woman marked by early fame noticeably belongs to Piper herself, who debuted a No 1 single aged just 16 before going on to star in the much-sought-after role as Rose Tyler in Doctor Who, establishing herself as a sci-fi fan favourite.
At the virtual Edinburgh TV Festival recently, Prebble spoke of how the show was settled for by Sky Atlantic. She revealed the rejection of multiple other broadcasters, who explained that "we already have our woman-having-a-breakdown show". Piper's defiant and cathartic stare-down facing the camera from the very first episode of I Hate Suzie proves these rejectors wrong, setting the show's ground-breaking precedent from the get-go. The female experience is rarely covered so well as in this program, especially in one notable episode entirely devoted to female masturbation and orgasm. The show also tackles the complicated subtext of female friendship and uncomfortable debts owed over men, which is casually referred to as Suzie's manager and best friend (Leila Fizard) reproachfully says "I fucked him so you didn't have to."
Six bite-sized yet filling episodes lend themselves to be easily watched within a week, and then perhaps again and again. This is TV that is chaotic, kaleidoscopic, unusual, funny, heart-wrenching, angry, and about so much more than a woman having a breakdown.
Rating: 5/5

I Hate Suzie is available to watch on NowTV.
---
Liked this? Check out more TV reviews here:
Review: Des
Review: The Umbrella Academy – Season Two