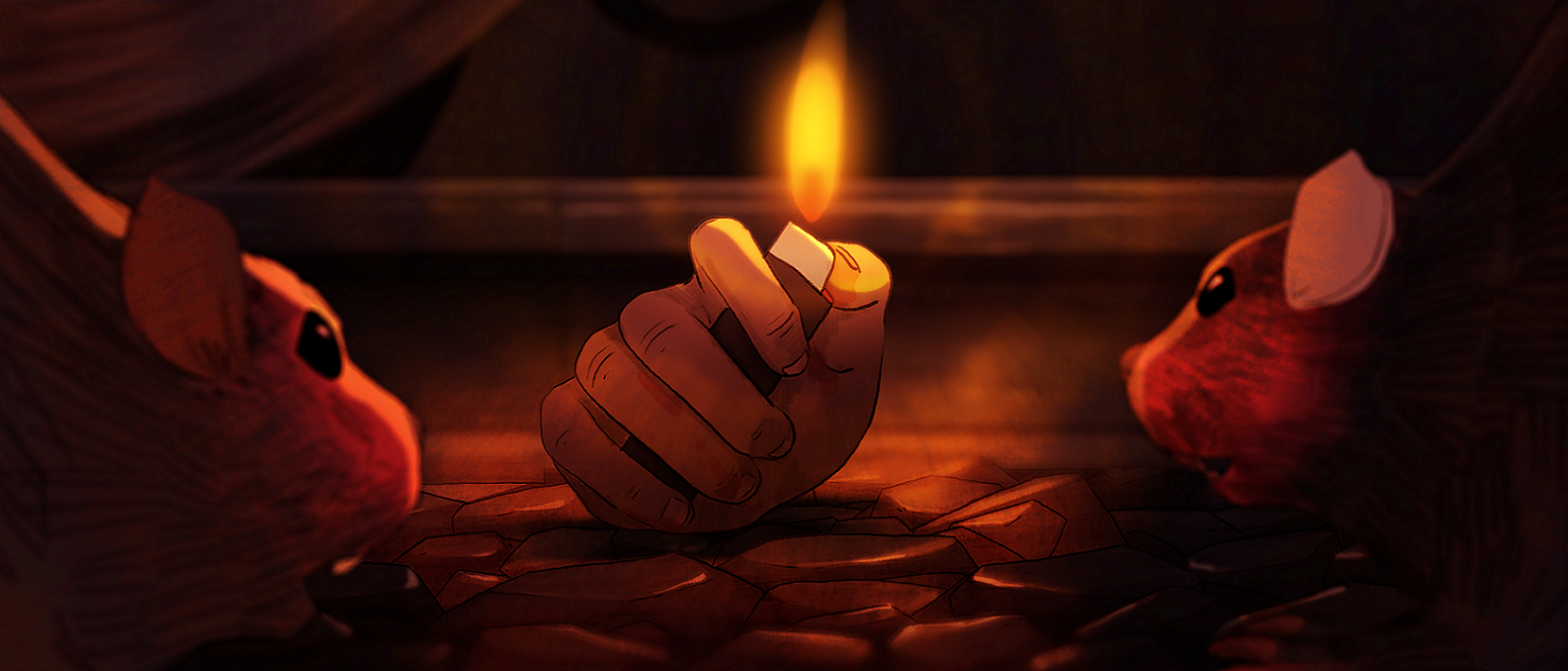 Film Critic Antonio Miguel Aguila is mesmerised by severed-hand adventure, I Lost My Body, only wishing that there was more of it
I Lost my Body won the Nespresso Grand Prize as the first animated feature to do so. The French animation uses its foreign beauty and aesthetic to play on your sense of time and space. It is typical of many French films; surreal, heavy in romanticist thought and symbolism. The animation is incredible to watch, the voice-overs were dazzling, and the music was mesmerising, but what stood out from all aspects of the film was its tone. It somehow made the theme of dismemberment seem intimate and romantic.
Narratively the film lacks, but this is made up for in its execution. Consisting of two narratives: one of which is a severed hand getting back to its body and the history of said person's body. At times there is an imbalance since I found myself much more interested in watching how the hand learns to navigate its surroundings. The creativity that went into this is impressive to say the least. Playing on haptic visuality, the storyboard makes you squirm, cheer and yearn for its sinistral flaneur as it climbs, scales, swings, fights, parkours and traverses the big city. I did not think I could get that emotionally attached to a dismembered hand, but watching its plight and determination for survival is raw and intense. And it never gets tiring, because the stunts escalate in excess without seeming ridiculous. Magically written dialogue, well-composed sounds, and eloquent animation accentuate the experience. I especially liked the sense of scale. Most films when incorporating both 2D and 3D animation make jumbly mistakes, but in this regard, I Lost My Body was an exception. Also, its sound is intricate, and its soundtrack is mesmerising with prosaic sound effects.
Romantic and romanticist thought, although they sound the same, are different and the film does a beautiful job of showing where the overlaps are. The excitement and mystery associated with love is conjoined with the excitement and mystery with the nature of the universe. While exploring the nature of relationships, the film utilises the 'Stalking for Love' trope. I have issues with said trope, however, I am would argue that this film is an exception. In the line of the free will vs determinism argument we uneagerly wait for the tragic rejection to happen. The argument is somewhat overdone, but is reframed in a way that is deep and refreshing, showing philosophical thought arisen out of profound loneliness. Themes of self-discovery, grief, guilt, purpose, and healing are also tied in. A brilliant and enchanting sadness permeates the film, with moments that stick to the palm of your hand. Out of the words spoken or frames drawn in the movie, there are two exceptional scenes that find magic in the ordinary. There is an out of this world pizza delivery scene that moves you in a way that you did not think you could have from a pizza delivery scene. Next, is just two people talking on the roof staring at the clouds covering the stars, the city hibernating and the snowflakes falling, having a conversation that seemingly lasts forever in such an enchanting way.
My main issue with the film is that it is too short. Only 80 minutes. It is paced well however, balancing action, romance, and mystery, and some aspects of it transcend the screen to stick with you beyond the running length. One might argue that films do not need to conform to conventional durations, but I couldn't help but feel unsatisfied temporarily when the credits appeared. Maybe if there was an epilogue, I would give the film the higher rate that it deserves, but unfortunately the film leaves some thematic questions untouched. The film was an adaptation, from Guillaume Laurant's novel 'Happy Hand', so perhaps they did not want to stray too much from the original source, although judging from the film the production team definitely had the skill to add on. On the other hand, this artsy melodrama's own sense of time and space give it its genuine, tender, and endearing quality. So maybe I need to broaden my range of films even more. Its thoughts resemble those spaces of just waking up or just going to sleep. Whether the film leans more on realism or escapism is uncertain, but its romanticist thoughts are clear. The film reminds us that alongside the feelings of incompleteness and profound loneliness comes the chance to find opportunity, meaning and romance.
Verdict
As much as I can try to portray that this film feels like I can't completely get the message across. It is a foreign aesthetic taken up by a talented, poetic idiosyncrasy. With the film's own hand, it dismembers you from reality in a way that is haunting and beautiful. So, take destiny into your own hands and try this French surrealist film about the nature of the place we live and the relationships we form within it.
8/10
I Lost My Body is currently streaming on Netflix.
Images courtesy of Netflix. All rights reserved.