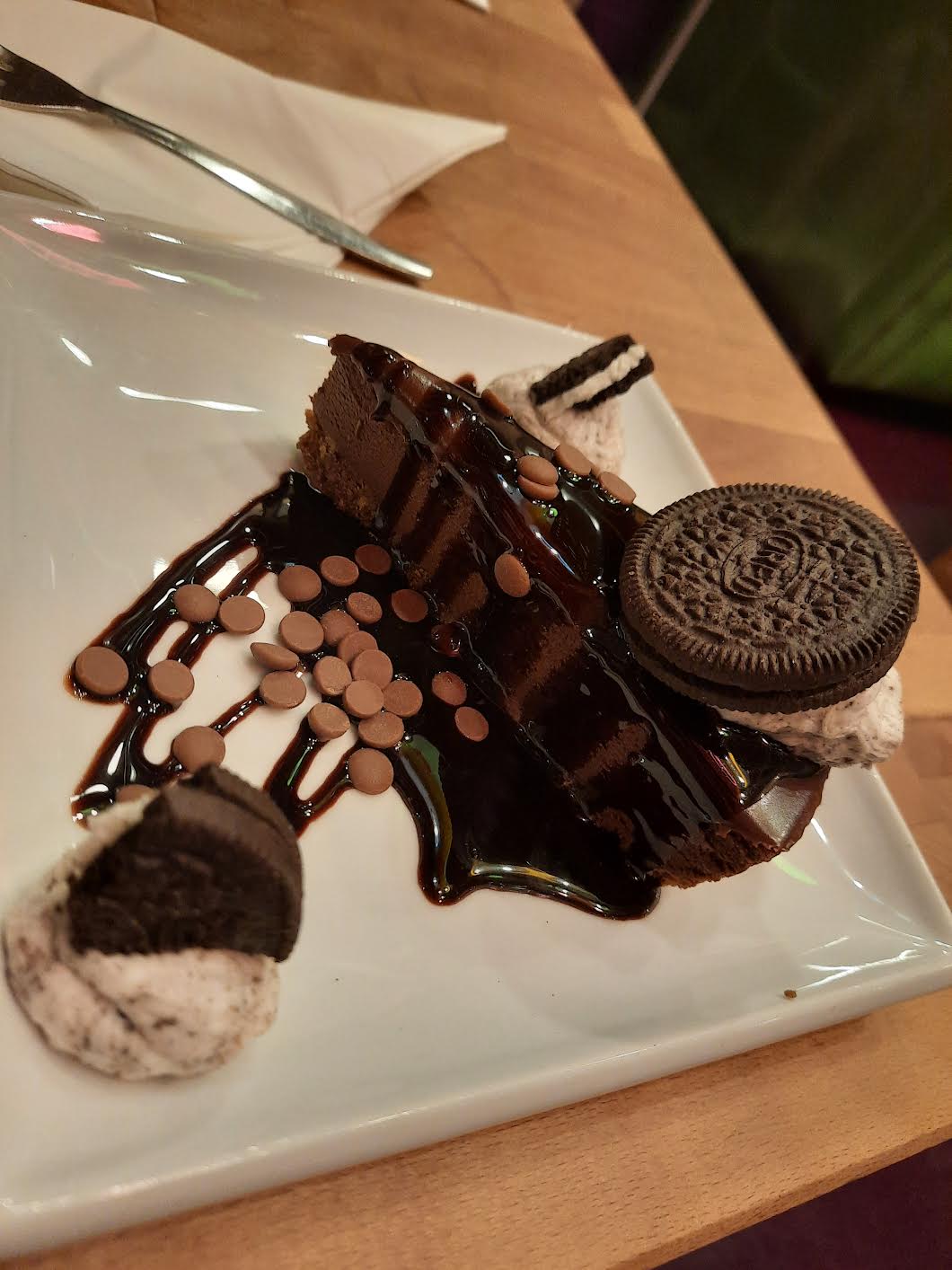 Food & Drink Editor Cara-Louise Scott raves about the offerings from Kitty Café, writing that it's a place you can enjoy even if you're not a cat-lover
The Kitty Café is certainly one of the most underrated cafés in the city centre. Located in New Street Station, it is tucked away in a corner upstairs in Grand Central. Entry costs £6 per person to enter, however the money goes towards the welfare of the cats. For the experience you get, I would deem it money well spent.
The Kitty Café in Birmingham is vibrant, quirky and the perfect place to go for a lunchtime meal. My partner and I visited at 2pm on a Friday, which was a good time since it wasn't too busy, but equally was not quiet either. The cats roam around freely meaning there is something to look at in every part of the café.
The cats wandering all the time and similarly you are allowed to move around the café and pet them.
As well as it being aesthetically-pleasing and fun (especially if you're a cat lover), the food and drink here is top quality. Kitty Café offer a 'Kitty Meal Deal' whereby you can have a main meal, side or cake/cheesecake, and a drink all for a set price of £12.95.
For a drink, I had the strawberry milkshake, which was in a reasonably sized glass and was very tasty.
As for the main meal, my partner and I decided to go with the pizzas. He had the 'Margherita' pizza and I had the 'Veganator' pizza. The portion sizes were perfect for lunchtime – they contained eight slices but much smaller than the average sized pizza. Mine contained a heap of vegetables on top, but sadly no cheese as I did not realise the pizza was vegan until it arrived. Luckily my partner let me try some of his Margherita pizza which was heavenly.
We both decided to go for a cheesecake as our pudding. They have a wide selection of cakes and cheesecakes, so much that it would be a shame to go to this café and not try one. I had the 'Oreo Cookie Cheesecake' and he had the 'Strawberries and Cream Cheesecake'. Both were simply divine. Both servings were big slices of cheesecake and had plenty of sauce and frosting cream at the side to enjoy too. I would definitely come back here just to try out all the cakes and cheesecakes!
All in all, the food was amazing quality and delicious. The food and drink came out all with a gap in between courses so we had plenty of time to enjoy the cat element of the café.
Whether you're a cat lover or not, the Kitty Café is a fantastic place to dine out. It won't break your bank account, and is perfect for people not wanting alcohol with their meal too.
---
If you thought this article was delicious, check out some others below: