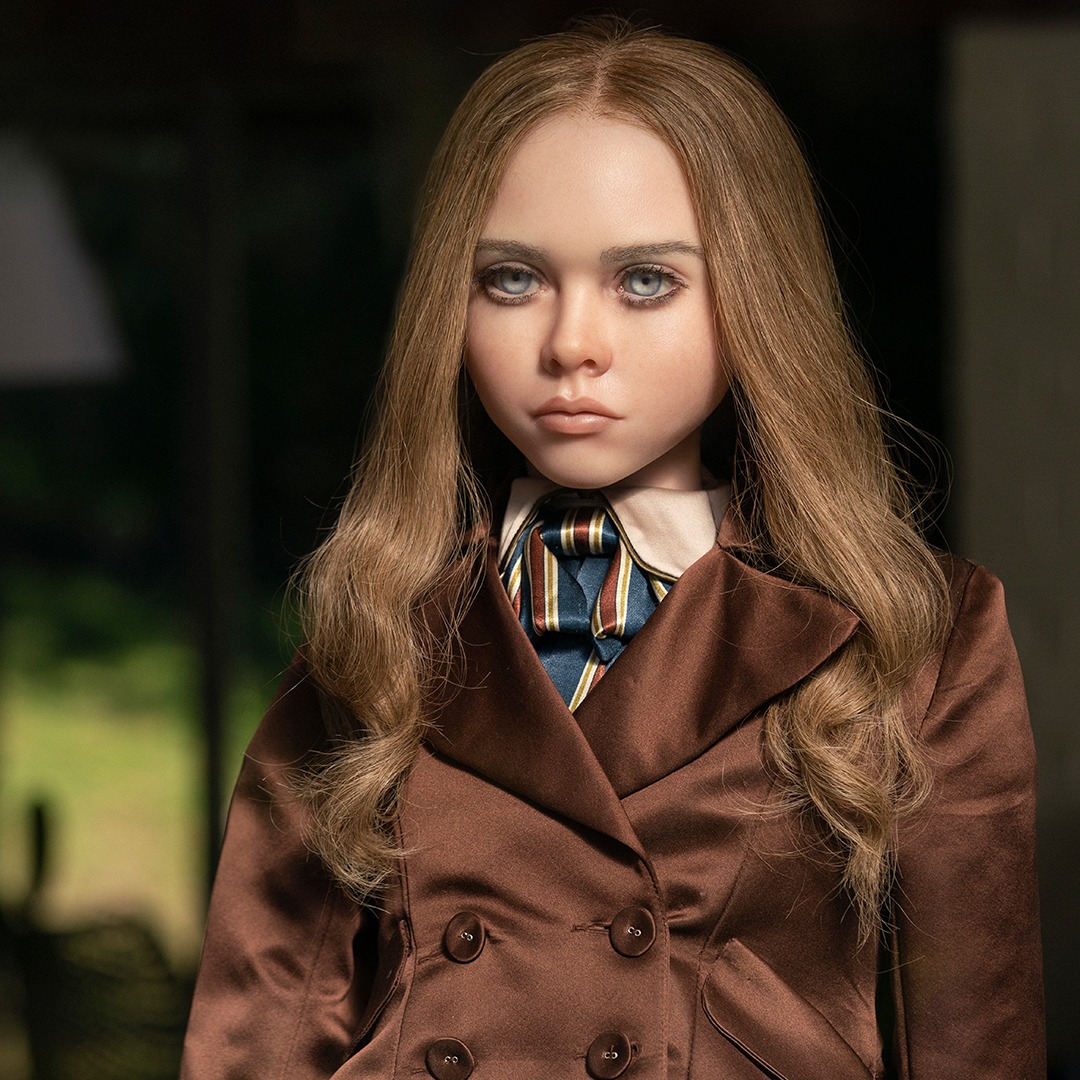 Film Writer Alice Weltermann finds M3GAN to be a fun gen-Z horror/comedy, despite feeling restrained when it comes to its violence
M3GAN is a delightfully ridiculous horror/comedy, exploring fears of Artificial Intelligence and its' future in an easily digestible way. In many ways, it shouldn't work; in fact, it struggles to. However, it is a harmless, enjoyable flick that knows what you expect and wants to fulfil those expectations, promising a total blast.
M3GAN has a simple premise; when Cady (Violet McCraw) loses both her parents in a sudden accident, her aunt Gemma (Alison Williams, Get Out) takes her in. Gemma, a roboticist, brings home a project from work to help with her newfound caring responsibilities, a state-of-the-art robot soon to be retailing at $10,000: M3GAN (Jenna Davis, Amie Donald). Cady and M3GAN quickly become 'best friends forever', and hijinks ensue.
The film's strengths lie in this pair, with the actors' talent displayed under Akela Cooper's masterful script. Having also written for Malignant, Cooper has fun here with a sardonic, surprising screenplay. Hilarious and even touching at points, the script shines under the stellar performances of Davis and Donald as M3GANs' voice and body, respectively, and adult actors Allison Williams and Ronnie Cheing (Gemma's overbearing boss) are put to the test by McGraw's skill as Cady. McGraw is key in making M3GAN believable, clearly giving her everything from the beginning; this is required for a film such as this, which begins quite tame in tone but escalates dramatically. M3GAN, too, is brought to life excellently by the Davis/Donald pair.
The film's producer, James Wan, is well-versed in the horror canon, adding to it himself as the director of two Saw films, as well as of The Conjuring and Insidious. Yet for M3GAN he seems to have stayed his expert hand, hesitating in committing to the level of violence audiences have come to expect from him. Despite some inventive kills, the film is quite sanitised. This means that the horror element falls short, struggling to compete with recent gore fests audiences seem to lap up, such as  X.
For a film like this to be pulled off, it should be much, much more horrific. Seeing M3GAN all torn up and dishevelled, with wigs in her hair, could only be improved with some literal blood on her hands. Director Gerard Johnstone misses an opportunity by not absolutely destroying the film's modernist, minimal aesthetic with buckets of blood. In this way and many others, the film is restrained: this is its greatest weakness. Not quite a gruesome, gratuitous flick and not quite ready to indulge in its campier, silly side, it seems half-cooked. It feels as though M3GAN, both the film and the girl bot, have been leashed- and the film is worse off for this.
Having the appearance, music taste and often the temperament of a tweenaged girl, M3GAN seems to encapsulate misogynistic relegation of her particular age group and trumps it. With tweenaged tantrums escalating into all-out murder, she defies masculine-coded figures such as Terminator. An evil genius in the plastic case of society's most unexpected villain, her design serves to question what is marketable to a modern audience, and why.
White, blonde, blue-eyed and four-foot tall, Gemma has designed M3GAN to be as marketable as possible. For Gemma and her company, M3GAN is a commodity, made most marketable in this girlish case. Therefore, M3GANs' inevitable rebellion claims agency for Cady's entire demographic, in an utterly twisted way. She does not shy from the monstrous feminine (or perhaps girlish, in this case) depicted in other horror/comedies such as Jennifer's Body, solidifying an icon status that hopefully promises more ridiculousness in her next endeavours.
M3GAN is compelling for her oxymoronic appearance, as well as her ruthlessness and likeability, and no doubt she will expand on this in the already announced M3GAN 2.0 (2025).
Verdict:
Despite M3GAN's forceful character, though, the film's aforementioned restraint means it seems like a test run for this sequel. Gerard Johnstone's direction and Peter McCaffrey's cinematography are not especially notable, with the film also suffering from pacing issues. Incredibly eager to race through a predictable exposition, it seems the film is holding its breath until we can get to M3GAN signing David Guetta (which is hilarious – just this scene makes the film worth watching). Hopefully, M3GAN 2.0 will strengthen the original's weaknesses, whilst still maintaining its menacing charm.
Given a generally positive response, and the film's marvellous potential, I believe we will soon see M3GAN as no less iconic than Child's Play, a Scream franchise for generation Z. It is a refreshingly silly film in a sea of 'elevated horror': not everything needs to be ground-breaking, as long as it's fun.
Rating: 6/10
M3GAN is in cinemas now.
---
Enjoyed this article? Check out these other articles from Rebrick Film:
Review: Matilda the Musical | Redbrick Film
Top 5: Horror Films of 2022 | Redbrick Film
Review: Guillermo del Toro's Pinocchio: Handcarved Cinema | Redbrick Film