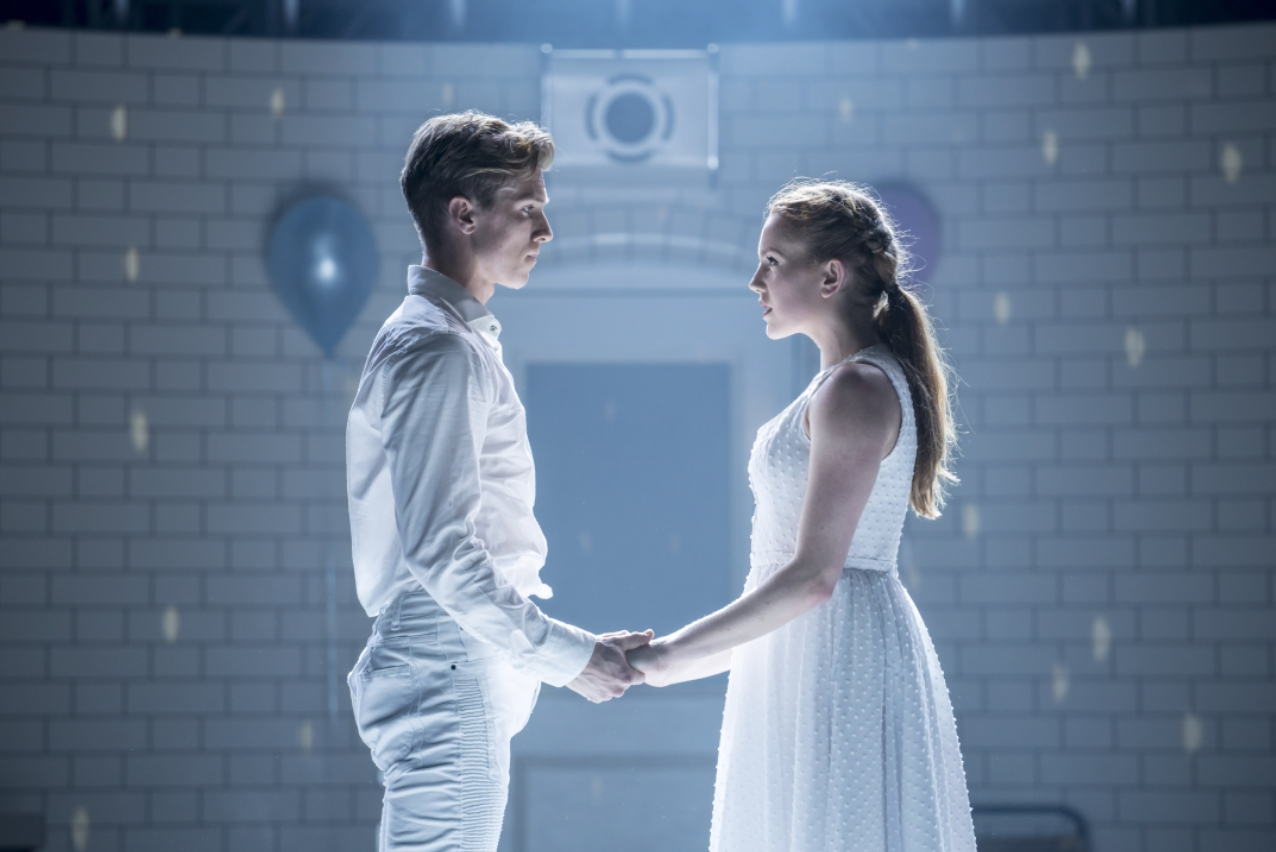 Culture Critic Luca Demetriou reviews Matthew Bourne's youthful production of Romeo and Juliet, whose cast is picked in each performance location
Matthew Bourne returns to the Leicester Curve with a re-telling of Shakespeare's Romeo and Juliet. In a not so far dystopian future institution, young people are divided male and female, and love is prohibited. 'In a society that seeks to divide, young lovers risk everything'. Intensely emotional and tumultuous, this elegant piece re-imagines Shakespeare's play through Bourne's trademark style of contemporary ballet.
Set to Prokofiev's score in a new orchestration by Terry Davies, this Romeo and Juliet involves dystopian divides, murder, comedy, assault and is a poignant production.
Initially reluctant to stage this traditional and popular story, the impetus that prompted Bourne to choreograph Romeo & Juliet was the idea that it would actually be a 'a tale of youth'. Casting the show young 'made it seem very right', he says in an interview. What makes this performance special is that young people were found in each city the performance is staged in to find emerging talent, emerging artists and cultivate their practice – expected to work at the same high standard as professionals would and treated as such, offering the cast, whose ages range from 16-19, an amazing experience to develop their talent.
And the youthful cast did not disappoint. Through exceptional skill and rigour, the cast effortlessly glided through sequences and added a comical edge to the traditional piece that could only have been achieved through young perspectives. Comprising of traditional ballet, contemporary ballet and free-form solos, their expressiveness was refreshing and delightful. As Romeo and Juliet is a story about young people, young love, Bourne decided he should try to capture what that is really like, hence the young cast and development initiative. Showcasing solo sequences as well as large ensemble-based work, Bourne successfully fostered emerging talent and young artists, as well as young production team, including emerging choreographer Arielle Smith, who at only 22 is one to watch.
A catalyst for the plot's dramatic events is the relationship presented by two young men. Resistant to the ridicule of the threatening guards of this institution, the couple persisted through micro-gestures, such as holding hands discreetly and even overtly dancing together in a ballroom turn party sequence. This couple gave the piece an emotional softness that is resonant within contemporary society, especially in light of the recent and severe criminalisation of homosexuality in countries such as Brunei. This relationship massively impacts the group of youth stuck in this institution, but particularly for Romeo and Juliet. The cold and stark set of this institution sets the tone for this piece as blue washes dominate the stage, changing only for prohibited parties of pas de deux's and bloodied duets.
The emphasis on young people's feelings is what frames this piece as unique. There is no holding back and the dancers theatricalise their emotions powerfully. Dealing with themes regarding mental health and sexuality, Bourne remains current, highlighting contemporary issues through this traditional story newly set in a not-so-far in the future dystopia – young people and their emotions resist structures painfully and persist powerfully.
Matthew Bourne's Romeo and Juliet, his first new production since The Red Shoes in 2016, will come to the Birmingham Hippodrome from the 10th to the 14th September 2019.