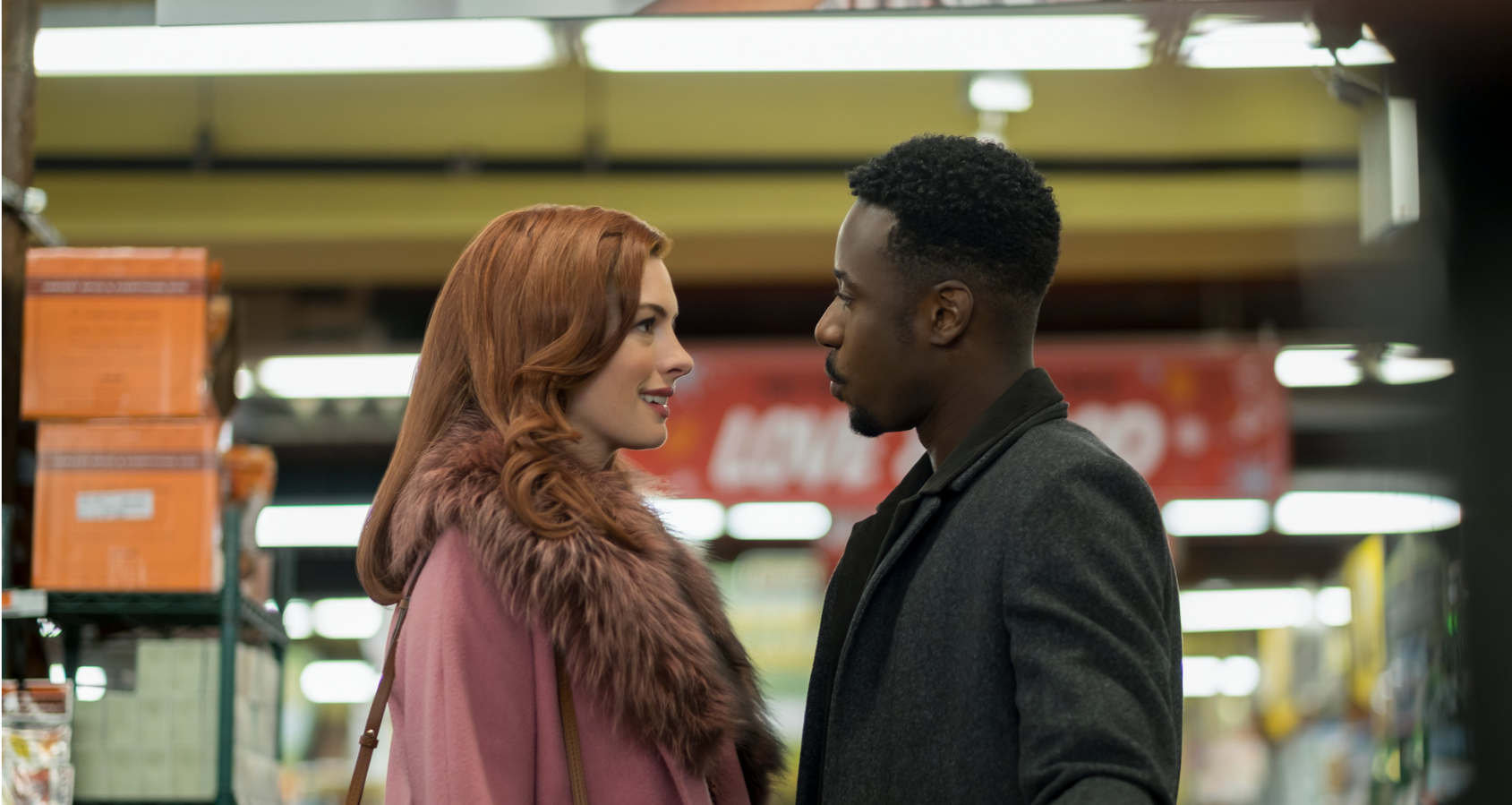 TV Critic Saskia Davis delights in Amazon Prime's Modern Love, warning that it is not for the bitter-hearted
Featuring familiar TV and film acting titans, the creators of Amazon's Modern Love do not shy away from being ambitious. The rom-com or 'romantic dramedy', directed by Sing Street's John Carney finds each individual heartfelt story from the personal essays of The New York Times' column also titled Modern Love.
Modern love, according to the column, is about 'relationships, feelings, betrayals and revelations', and the show follows this vein, exploring all kinds of love, platonic or amorous. The very first episode demonstrates this commitment to many varieties of relationships, with the focus on a young single woman (Cristin Milioti) living in an apartment in New York and her fond unique friendship with her stern Russian doorman (Laurentiu Possa). The following episodes depict a lonely dating app creator (Dev Patel), a woman (Anne Hathaway) attempting to navigate dating whilst experiencing bipolar disorder, a suffering couple attending couples' therapy (Tina Fey and John Slattery), a couple that end up in ER (Sofia Boutella and John Gallagher Jr.), a very complicated relationship between a young woman and her elderly boss (Julie Garner and Shea Whigham), a gay couple trying for adoption (Andrew Scott and Brandon Kyle Goodman), and the touching, yet fleeting affections between two elderly runners (Jane Alexander and James Saito).
Bolstered by an impressive cast, the show delivers on its acting talent, and much more. Sound-tracked by perky covers of familiar pop songs and melancholic pianos and acoustic guitar for the inevitable highs and lows, each episode packs its own sentimental punch, whilst the foundation of reality enables the show to remain wholesome rather than cheesy.
The show has a Love Actually-esque quality, whilst its one-story-per-episode format is reminiscent of quirky British TV drama such as Inside Number 9. Featuring its own song-and-dance scene, a controversial cameo, and a tidy drawing together of all the stories in the final episode, the show is not unique in its techniques, but its frequent dips into familiar pop culture bring us closer as an audience. Not to mention the clear indication of a youthful millennial / Gen Z target audience – in one moment two dating characters enter a vegan ice-cream bar on a street beside a falafel bar.
It's uplifting and proves how your affections and bonds with others reveal things about yourself. If you're not a fan of the rom-com, steer clear, this is not one for the bitter-hearted. But if you're a die-hard romantic, or if you're lacking faith in the idea of true love and you need something to remind you, this is the program for you to watch after a long hard day at university, handily provided with your Prime Student Membership (or your family membership that you're cheekily subscribed to for free).
Rating = 4/5