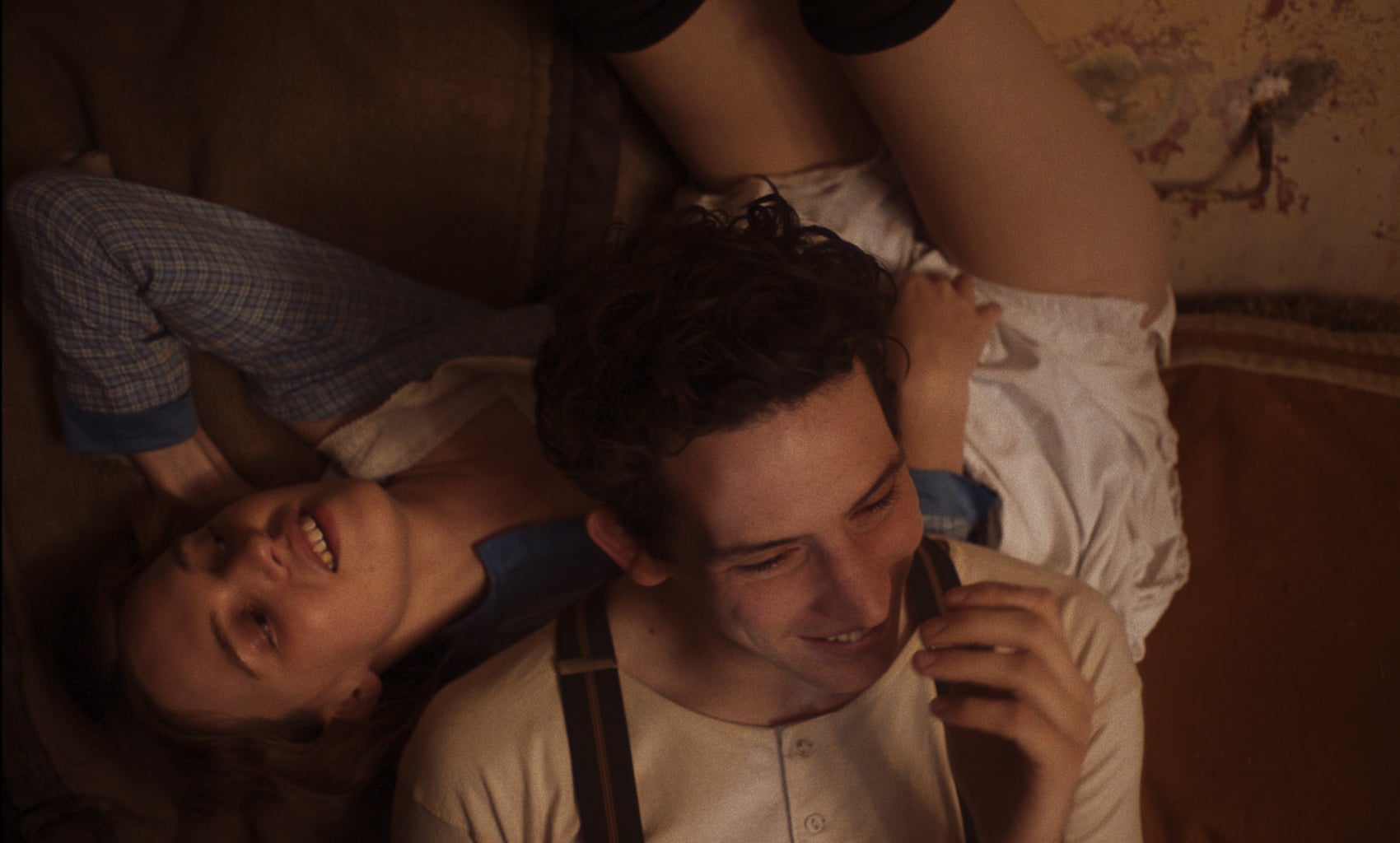 Film Critic Anna Emmerson Robinson praises Eva Husson's Mothering Sunday, arguing that the heart-wrenching watch is a sensitive portrayal of grief and heartbreak
A few weeks ago, I saw a poster for Mothering Sunday, a film with Josh O'Connor from The Crown lying with Odessa Young from Assassination Nation and I knew it was going to be good. What I did not plan for was how heart-wrenching the film would be. Billed as a drama romance, I expected 50 Shades of Grey but in the 1920s, but I was actually left with a lot to think about and a feeling of sadness when I left the cinema. Based on the 2016 novel by Graham Swift, Eva Husson creates a female-led film version set against a backdrop of grief and heartache. Released on Remembrance Sunday, my housemate and I thought it would be a nice film to watch on a weekend. 
Set across a few decades, but largely in 1924, we meet Jane Fairchild (Young), a servant to a wealthy husband and wife, The Nivens (Colin Firth and Olivia Colman), whose sons had died during the First World War. On Mothering Sunday, they are attending a lunch in Henley with long-time friends whose sons had also died, and so Jane is free to do with the day as she pleases, as was customary for workers at the time. 
What we do not expect is a secret love affair with the last remaining son of one of the families, Paul (O'Connor), who is engaged to the only other remaining child – Emma (Emma D'Arcy). Not an engagement of love, but rather to keep the family lines alive, Paul and Jane have been having a relationship for a while, as flashbacks show them in the winter months together, as well as discussing Paul's dreams for the future following the engagement announcement. Set in the beautiful Home Counties countryside on a March day, we follow Jane as she enters Paul Sheringham's grand house through the front door, and we see the intimacies of their relationship and yet also feel a sense of helplessness – class rules dictate they can never be together, despite them clearly loving one another. 
This portrayal of class is there and is prevalent but is not necessarily the central theme of Mothering Sunday, and doesn't detract from their love for one another. There are also time shifts to Jane as a slightly older adult, working in a bookshop and having a relationship with a man called Donald (Sope Dirisu), as well as Jane as an old lady, writing books about her life. These shifts in temporality allow us to see Jane throughout her life, and yet we get the sense we do not fully know her- there are things she keeps secret for her entire life, and moments we only hear about rather than see. This is interesting for a female-led film, typically the characters would be over-developed and we would know everything about them, but the sense of mystery adds to Jane's character rather than takes away from it. Indeed, her start in life is a mystery as she was left at an orphanage, something Mrs Niven (Colman) suggests is a blessing – she has no need to grieve the loss of her family later in life.
Whilst a harsh comment, Colman's character is clearly heartbroken over the loss of her sons, and her acting prowess comes into play as we see her character mourning in her own way. The silent grief of the 1920s following the horrors of the war is depicted in Mothering Sunday, and we see how the loss of so many family members has affected both the Nivens and the Sheringhams, as well as affecting families across the country.
What I loved about Mothering Sunday was that despite a star-studded cast of well-known and respected actors, their performances did not take away from Odessa Young's, and she was allowed to really shine as the main character. Colin Firth's role as head of the house depicts him as kind and generous to his servants, allowing them to take the bikes to travel for the day, and in a flashback, we see him allowing Jane to read whatever books she finds in his library. Similar in a sense to Hugh Bonneville's role in Downton Abbey, we see a kindly upper-class man, rather than the archetypal cruel master of the house. Perhaps his grief has softened him, but for the entirety of the film, he is respectful to those below him.
The score by Morgan Kibby was light and at times melancholic, but added a layer of emotion to an already moving film. Paired with the countryside setting, and later Oxford, the music and visuals formed a pastoral feel to Mothering Sunday, of life in a sleepy village and a quiet, empty house. 
Verdict:
Whilst Mothering Sunday is not an uplifting watch, the themes of grief, loss and love are very visceral throughout, and as we watch Jane over her lifetime, there was a definite connection between the audience and her  as we rooted for her to have a successful and happy life. I would recommend it for fans of Atonement and Lady Chatterley's Lover, as it had similar themes and imagery to these drama romances; but would be a great watch for anyone.
8/10
Mothering Sunday is out in cinemas now.
---
Looking for more reviews of recent releases? Look no further than these articles from Redbrick Film: