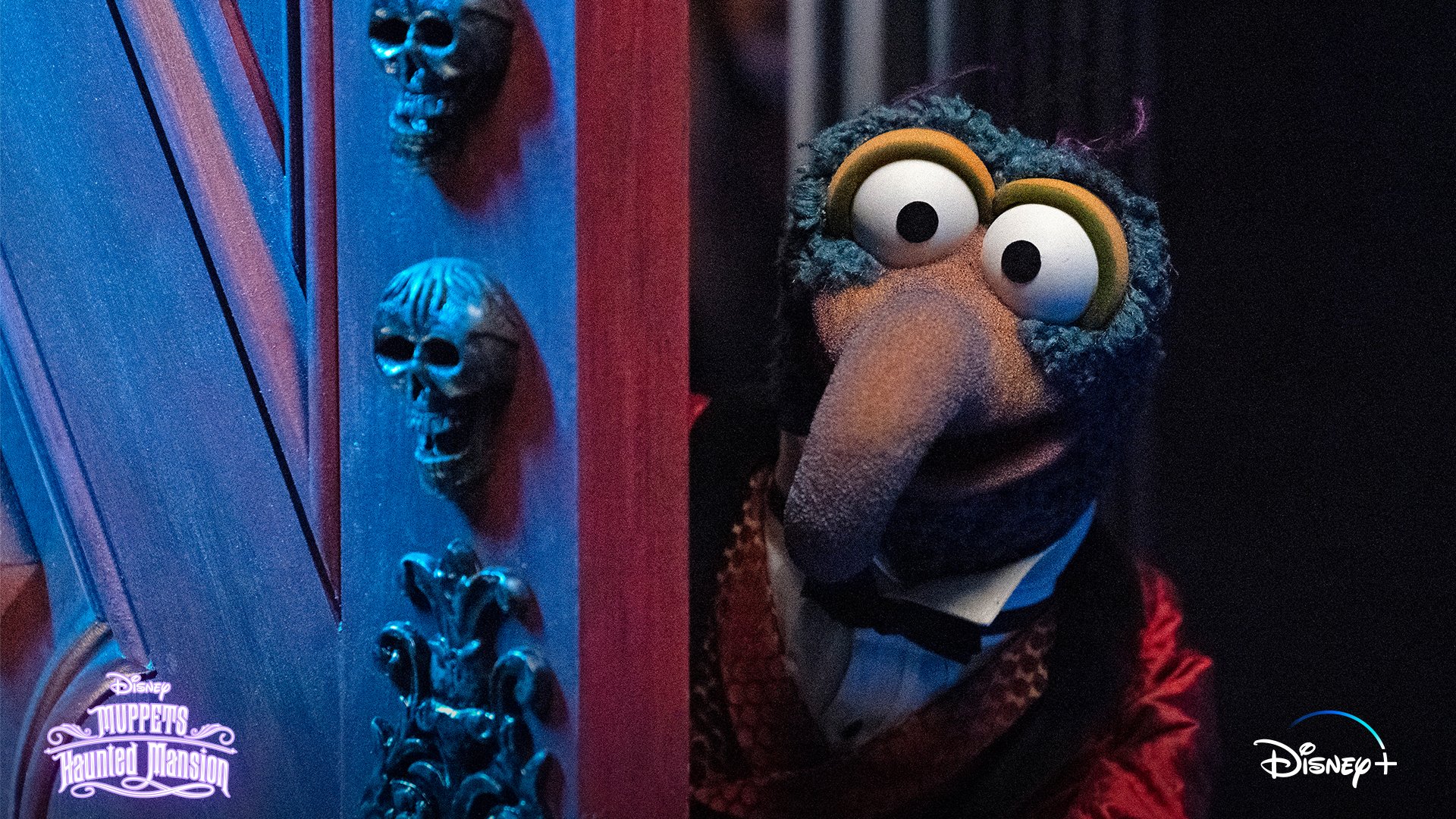 Digital Editor Tamzin Meyer is disappointed with Muppets Haunted Mansion, feeling that it misses the mark as a tribute to the classic Disney film
Muppets Haunted Mansion was haunting. There is no denying that. Whether it was Disney's aim to make it hauntingly bad, however, is a different kettle of fish. As a massive fan of the original, Eddie Murphy version, of The Haunted Mansion, seeing the promo pictures for the new, 50 minute Muppets version made me so excited. I just had to buy a Disney+ subscription so I could watch it as soon as it was released. However, the advertising for this film was misleading with it hardly resembling the classic, spooky film at all.
The main protagonists of the film were Gonzo and Pepe the Prawn, which was unexpected as fans are usually so used to seeing Kermit the Frog and Miss Piggy at the forefront of any Muppets production. The pair found themselves trapped in a haunted house filled with ghosts and ghouls, with no escape. Now, there were very loose connections to the original film but most of the plot was completely neglected; it was a parody at the best of times, a mockery of a classic Disney fan favourite with a few songs thrown in just for the sake of it. The iconic 'Haunted Mansion' purple and black wallpaper was present and the mansion itself was certainly very creepy; the set had all the aspects to make it a promising rendition, yet with Miss Piggy having about five minutes worth of airtime, acting as 'Madame Pigota' – her take on the original Madame Leota crystal ball – it was very hard to take the film seriously. 
Throughout the film's entirety, I questioned what the script writers were doing while writing the plot. Nothing seemed to make sense; random ghosts would be singing about death one moment and then the next scene would see a very creepy, ghostly (and, may I add, human) bride attempt to force Pepe (a king prawn, for crying out loud) into marriage, in the hope of killing him just like she had done to her previous exes. This was definitely not something that was child friendly. In fact, I do not know who the target audience was intended to be (although the words 'family show' were mentioned) as the film seemed to fall into no category at all, with no main storyline to be found.
Additionally, I was surprised to see that Disney had been able to include a series of very random, and otherwise pointless, celebrity appearances which included Yvette Nicole Brown and Will Arnett. It was clear that this inclusion was nothing but a money making addition and added no extra substance to the plot at all. How these celebrities agreed to star in this special is beyond me.
Admittedly, the film was not all bad. There were occasional jokes scattered throughout that only an adult audience would find time to appreciate, with references to being 'ghosted' being particularly comical, but this was about as good as it got. Everything about Muppets Haunted Mansion was disturbing, with the image of Kermit the Frog wearing a Miss Piggy costume forever haunting my dreams. The Muppets movies usually provide fun for all of the family but nothing about this film reflected this reputation. The Muppets were barely recognisable – even Kermit lost his loveable, friendly voice as a new voice actor, Matt Vogel took over the role. 
Verdict:
Nothing about this movie was enjoyable and if anybody is seeking a Halloween themed Disney film that is actually worth the watch, I would suggest watching the 2003 version that deserves to be respected much more than being the loose basis of a Muppets remake. After painfully making it through to the end, it was clear that the ghosts were not the only ones that had had their lives sucked out of them.
2/10 
Muppets Haunted Mansion is available for streaming now on Disney+
---
In the need for more spooky films? Check out these Redbrick Film articles:
Redbrick Recommends: Underrated Thriller Films