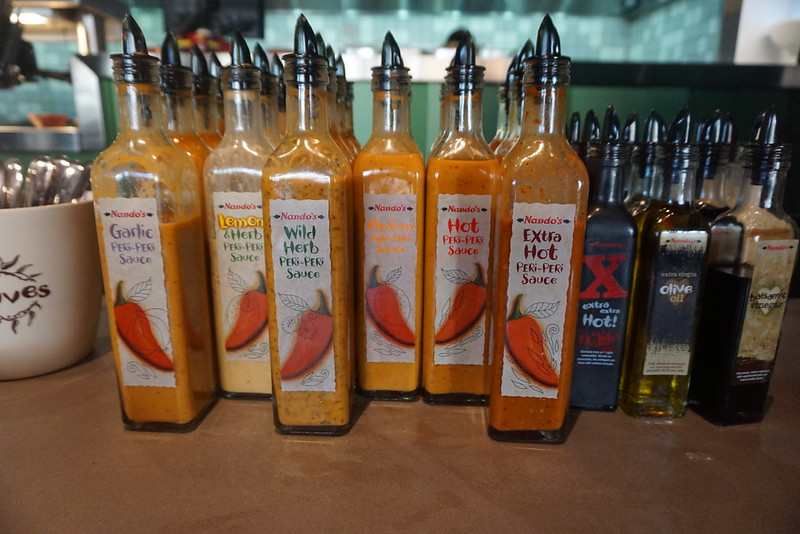 Deputy Editor Daisy Kirkaldy shares her disappointment with Nandos' new chicken substitute, an underwhelming option for plant-based foodies
When I saw that Nandos, the infinitely popular Portuguese chicken chain, were finally releasing a 'plant based PERi-PERi chicken alternative' called 'The Imitator', my excitement was through the roof. 
Nandos have come into scrutiny since the announcement as the chain has not been referring to it as a vegan alternative due to their inability to 'guarantee zero risk of cross-contamination'. However, I was still keen to try it so I went along to the Nandos in the Selly Oak Retail Park on the day 'The Imitator' was released to see if it was worth the hype.
Our experience was relatively seamless, we were given hand sanitiser as we came into the restaurant after a brief wait outside. Ordering was done via a QR code on the table, and worked really well once we were sat down. Cutlery, drinks and sauces were all brought to us speedily; the customer service was faultless.
Then came the actual 'chicken' itself. I ordered the wrap version with Medium PERi-PERi sauce and two sides. My order was reasonably priced, it came to £9.40. The 'chicken' itself though was, sadly, really disappointing. 
The texture was far too soft to resemble chicken in any way, it felt more like sausage meat than any chicken substitute I've tried in my five years as a vegetarian. The wrap came with chili jam, plant-based PERinaise and lettuce, and tasted okay altogether, but I think this was just due to the Medium PERi-PERi sauce rather than anything to do with the 'chicken' itself. 
I am relatively picky about my meat substitutes, but my non-vegetarian friend also tried 'The Imitator' and claimed that it 'definitely reminded her of chip shop sausages', hardly a glowing review for something which claims to taste exactly like chicken!
I do, however, really appreciate the sentiment, and encourage you to try it for yourself. Nandos' website claims that 'The Imitator' has 'half the carbon footprint of our classic chicken burger', and encourages even meat-eaters to 'get your PERi-PERi fix, and feel good about it too'. 
I understand what Nandos is trying to do – provide a plant-based and more environmentally conscious alternative to their chicken. However, I think 'The Imitator' was definitely a far too ambitious name for what it is. Perhaps 'The Sort Of' or 'The Not Really' would have been far more appropriate.
More reviews of Birmingham based restaurants:
Review: Bottomless Brunch at Pitcher&Piano