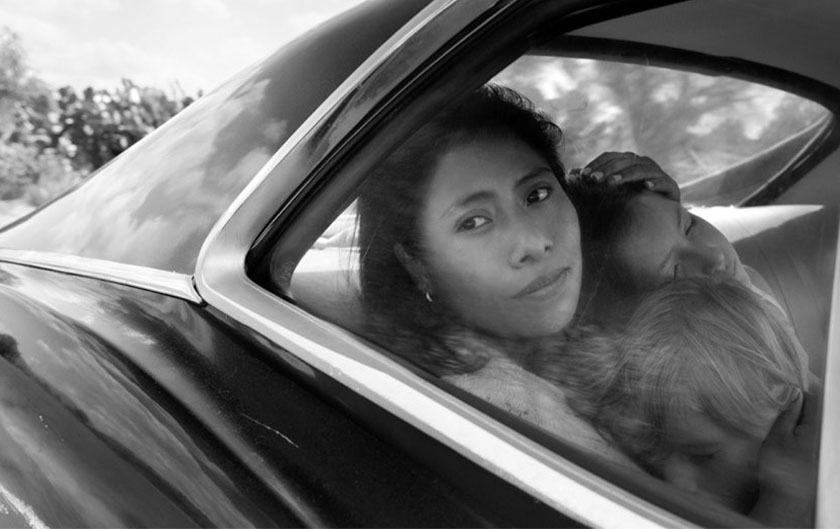 Roma finds famed director Alfonso Cuarón returning to his roots and paying tribute to an extraordinary woman from his Mexico City childhood
Mexican filmmaker Alfonso Cuarón has enjoyed a critically acclaimed and commercially successful career: ever since he got the job directing Harry Potter and the Prisoner of Azkaban, one of the most experimental films in that series, he has created the heavily praised dystopic drama Children of Men and the 3D box office and awards hit, Gravity. His newest film Roma was nominated for ten Academy Awards, yet it is a world away from these last three films. Some of his fellow countrymen have seen more success when turning to English language films, with both Birdman (Guillermo del Toro) and The Shape of Water (Alejandro González Iñárritu) winning best picture in recent years. However, Roma shows a complete change in direction for Cuarón, to something that is much more personal and something of a passion project of his.
The film is focused on Cleo, the servant to a wealthy family living in Mexico City in the early 1970s. She is largely based on Cuarón's own childhood maid, according to some interviews, and it is interesting that for such a biographical film he turns to a subject other than himself. Mike Mills used a similar technique in 20th Century Women, writing of the various women that shaped his adolescence. Roma remains even more unique however, as despite Cuarón's claims that at least ninety percent of the film's events are from memory, he does not have an obvious presence as a character. The film could be described as an epic, with Cleo at the helm instead of a classical hero like Spartacus or Ben-Hur, and the backdrop being on Mexico in the 1970s rather than imperial Rome. It is a film that asserts that this character has an incredibly significant role to play, both in the family she serves and the society she lives in.
Cleo is played by Yalitza Aparicio, who was nominated for Best Actress for her first ever performance (losing out to Olivia Colman), and she is the driving force throughout the narrative. The film offers a unique but universal perspective, as a servant who must relentlessly deal with tending to the house, looking after four children, and cleaning the driveway which seems to be eternally covered in dog shit. These very small problems are contrasted with her own relationship issues, and the wider social issues of Mexico's tenuous political situation. The country and its capital existed amidst a legacy of violence, and this is not shied away from in the film. The political background and indeed Mexico City itself seem to live and breathe throughout Roma through some incredibly detailed soundscapes, creating a mosaic of marching bands, gunshots, cars, shouts and singing. These details add much to the film's style, with the sound design being just as important as the cinematography or soundtrack.
There is a patience to the film at times, quietly showing Cleo at work in the house, but also an immediacy in certain moments. It is down-to-earth and compassionate with its focus on love and family, but also chaotic and absurd much like life can be. It is a truly stunning film from start to finish, with a gradual pacing that gives enough time to breathe life into its subject on-screen.
VERDICT: Roma is Cuarón's best film yet. It deserved to win best picture at the Oscars, ahead of Green Book, and if it had done it would have made history as the first film not in the English language to win the award. A superb film nevertheless.
10/10