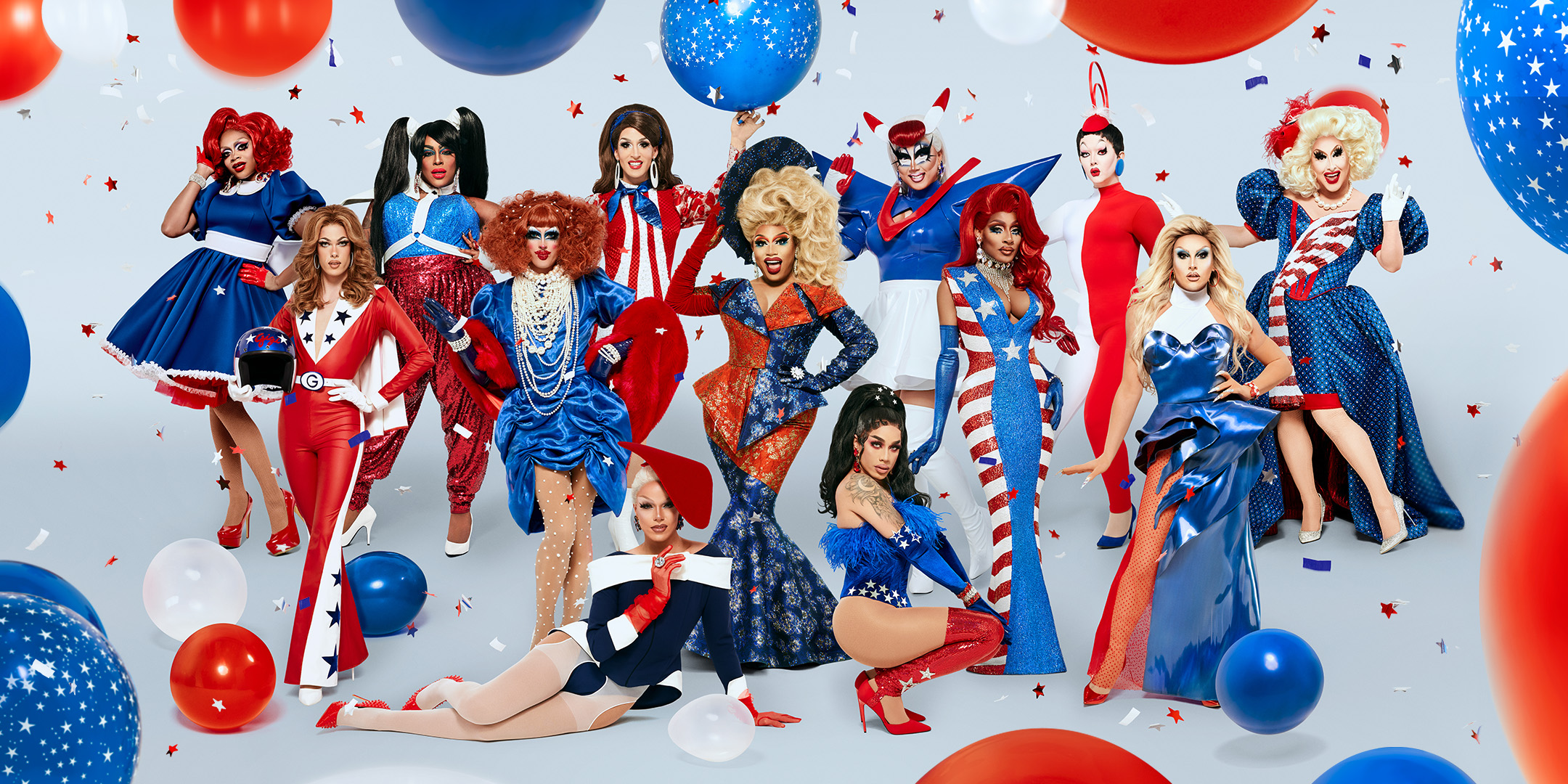 TV Critic Ffion Haf reviews the altered but unimpressive premiere of RuPaul's Drag Race Season 12
Start your engines, RuPaul's Drag Race is back back back again, and there is no point lying to yourself or anyone else that you're not going to watch it.  After nine long months of Drag Race withdrawal, this premiere reminds us how popular the show has become and we're craving more.
Like Season 6, this year's premiere is split into two parts. Although this may not be everyone's cup of tea, it gives the audience a better chance to get to know the queens as they are each given more screen-time. We were introduced to seven of this season's contestants: New York superstar Brita Filter, known for her high-energy lip syncs; Drag Race's first French queen, Nicky Doll; the quirky and hilarious Crystal Methyd; drop-dead gorgeous Gigi Goode; confident queen Widow Von Du; Heidi N. Closet who certainly entered the workroom on a high-note; and finally, Jackie Cox, the self-proclaimed 'Persian Annette Funicello of drag'.
One of my personal highlights from the premiere had to be the appearance of guest judge Nicki Minaj, who made a hilarious entrance to the Drag Race runway when temporarily assuming hosting duties from Ru. Minaj's sense of humour really shone through when she pulled out her iPhone and begins to rap to her own version of 'I'm That Bitch', even RuPaul was left in awe. Nicki has quickly become one of my favourite guest judges of the show as not only does she give out well-thought critiques and rewards those who truly stood out from the crowd, but she really engages with the contestant's on a more personal level, attempting to understand them and what they are trying to present to the judges.
The first mini-challenge tasked the queens with slaying the runway in both Spring and Fall looks, giving the audience as well as the judges an immediate sense of their style and personalities, each look was unique to each queen. The first week's maxi challenge consisted of the queens writing and performing original rap solos whilst also creating original choreography for Drag Race's latest single: 'I'm That Bitch.' The girl-group challenges have quickly become a fan favourite in the Drag Race universe, and this season displays exactly why. We get a taste into the queen's musical abilities, wit and maybe witness a few stunts they have hidden in their bags. All in all, the performance was a success, however slightly forgettable, you might have the chorus stuck in your head for a few days, but I would not take it any further than that. There were certainly standouts within the group, consisting of the top-two queens. Gigi Goode had the audience truly thinking that she had it in the bag, that was until Widow Von Du stepped out. Widow establishes herself as one of the preeminent stunt queens as well as proving that she can pull out a killer verse when needed.
The major plot-twist of the season is that for the first two episodes, no queen will go home. Instead, both of the top queens will battle it out via lip sync for the title of this week's winner. Personally, I enjoy it when they shake things up with such twists. Keeping the queens around for another week definitely has its benefits, with such a talented group it really gives them the opportunity to prove to the judges that they are worthy of their spots. Although the first episodes were not as dramatic as we've seen in the past, this year's queens have definitely proved themselves to be a talented lot. Each queen appears to have something unique to offer, what is refreshing this year in comparison to past seasons is the queen's willingness to try anything the judges throw their way, even if it is out of their comfort zone. As the season progresses, we can be assured that this year's competition will be a close one, so be sure to keep up to date on each episode. 
Rating = 3/5
---
Check out similar articles here:
Drag Race UK: Shantay, You Stay