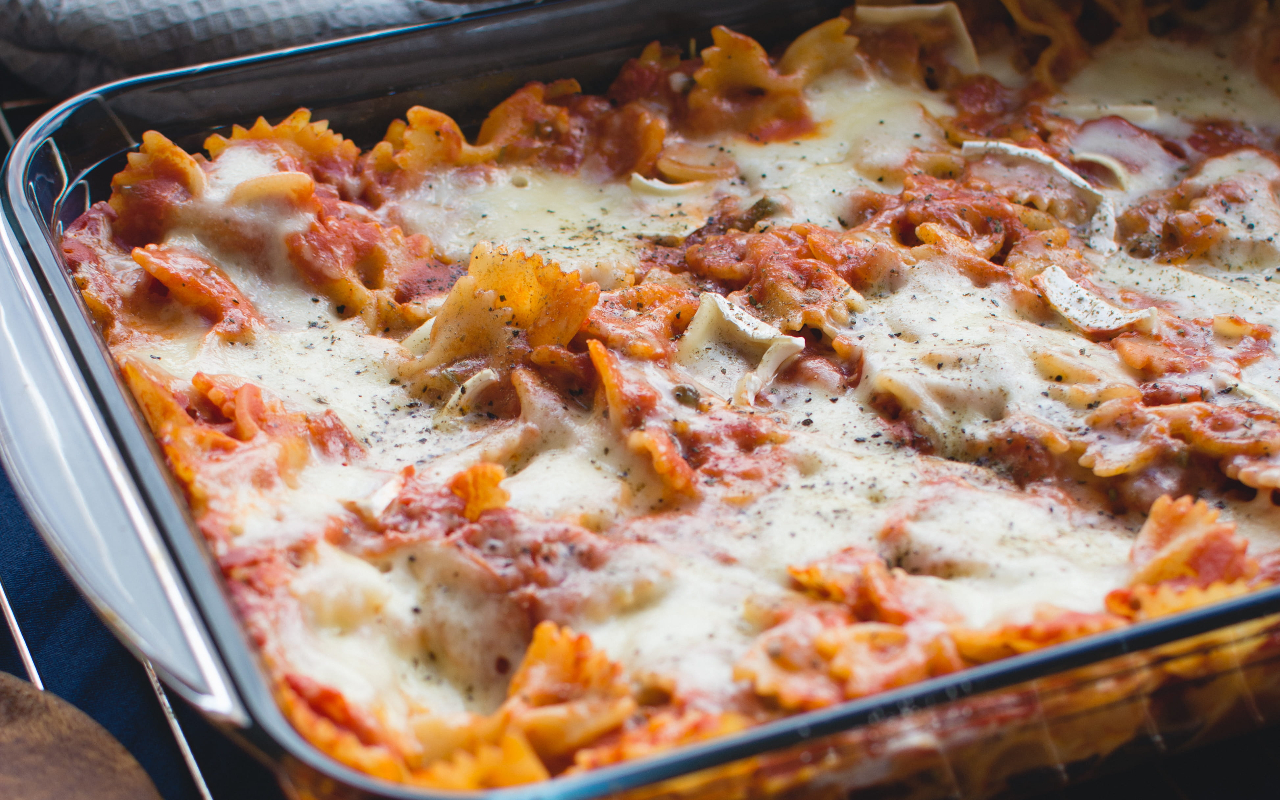 News Editor Ella Kipling reviews the pasta recipe that has been all over TikTok, arguing that it could be the perfect easy cook to add to your culinary repertoire
Over the past year, TikTok has been flooded with new recipes, including the whipped coffee trend, cloud bread, and most recently, feta pasta. 
The ingredients for feta pasta were simple enough to find: one block of feta cheese, pasta, olive oil, oregano, cherry tomatoes, salt and pepper- most of which I already had at home. To make the sauce, you have to cook a whole block of feta and two handfuls of cherry tomatoes in an oven-safe dish along with olive oil, oregano and salt and pepper for forty minutes. You'll know when it is done as the feta will be golden brown and the tomatoes will be soft and easily broken apart. While the feta is in the oven, cook your pasta, and make sure to reserve half a cup of pasta water to add into the sauce later on. 
To make the feta and tomatoes into a sauce you have to break up the feta and the tomatoes and mix them together. The texture is somewhat lumpy, but if you prefer a smoother sauce you can put the cooked feta and tomatoes into a blender which won't alter the taste but will make it look more palatable. The pasta will mix into the sauce much more easily if you stir it in with a slash of pasta water, but I would recommend that you don't add too much otherwise it will become very watery. 
Overall, it is easy to understand why the dish gained popularity so quickly, as it requires very little effort but you are rewarded with a tasty pasta dish at the end. Although it takes forty minutes to bake, it only takes about five minutes to prepare, so you can get things done whilst waiting for your feta to brown. 
In terms of taste, the sauce has a bitter kick to it, and the tomatoes add a definite zing to the sauce, but I would say that if you aren't a big fan of cheese, then this recipe is not for you as the taste of cheese is overwhelming. 
I found that the sauce dries out quite quickly once mixed with the pasta, giving it a sticky feel. To combat this, don't be stingy with the sauce to pasta ratio, as so far it has been proven that the more sauce the better with this recipe!
If you enjoyed the recipe, you could step outside of the box and spice the pasta up, by adding chilli flakes or honey to the feta block while it's cooking. 
---
Check out more to satisfy your Food&Drink cravings: 
Is TikTok Promoting a Toxic Diet Culture?