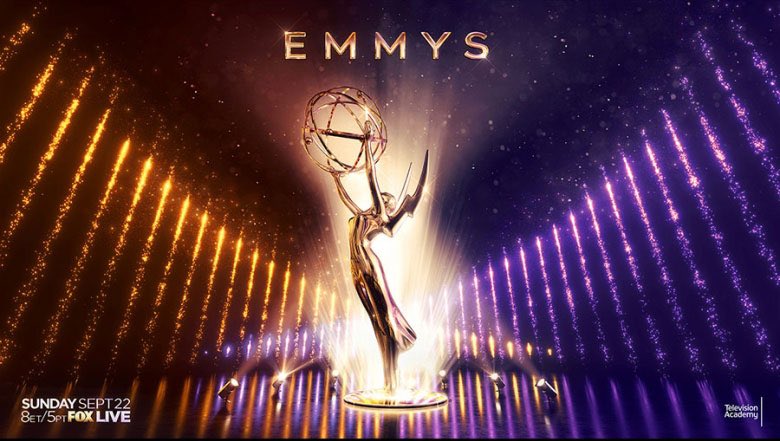 TV Critic Sian Allen reflects on 2019's Emmy Awards, praising the overarching theme of representation, compassion, and tolerance in the world of television
Award shows are, at best, a fun way to spend a few hours rewarding hard work and talent in the arts community – and at worst, a harmless way to waste a few hours laughing at cringy hosts and watch a few viral moments unfold in real-time. How winners use their precious seconds in the spotlight is often crucial – some choose to thank those closest to them, some do their best to earn a polite laugh from the audience, and some choose to blow a raspberry at the teleprompter telling them to wrap their speech up and then profess their love for Lady Gaga. Some, however, use their speeches to leave a lasting impression with the potential to be a real force for change (beyond trending for a few hours on Twitter).
The 71st Emmy awards certainly allowed for speeches that ranged from milestones in representation to impactful calls to action – the ceremony went host-less for only the fourth time in history, giving the winners their rightful time in the spotlight, and as the night passed without major upset (save for Phoebe Waller-Bridge's surprise win over Julia Louis Dreyfus to become only the second person ever to win for both acting and writing in the same year) an emphasis on tolerance, representation and diversity was rightfully allowed to shine through.
Tolerance and diversity were the main themes of Peter Dinklage's acceptance speech after winning Outstanding Supporting Actor in a Drama Series for a record-breaking fourth time – before thanking the creators of Game of Thrones, the actor praised the Emmy voters and the wider arts community for being 'nothing but all about tolerance and diversity', adding that 'no other place could I be standing on a stage like this.' Dinklage's highly commendable fourth win is a huge achievement for ability representation in mainstream entertainment, a small but important part of the lasting cultural legacy Game of Thrones is sure to leave.
Michelle Williams also used her acceptance speech for her work on Fosse/Verdon to make a moving and powerful statement on gender pay equality, especially poignant after a shocking pay discrepancy between her and All The Money In The World co-star Mark Wahlberg last year in which Wahlberg received an extra $1.5 million for the same ten days of work. She drew on her own experiences of inequality by thanking FX for paying her equally, asserting that 'when you put value into a person, it empowers that person to get in touch with their own inherent value.'
However, in one of the most memorable speeches of the night Williams also acknowledged her status as a microcosm for issues of pay equality that all women still face in the workplace – 'The next time a woman — and especially a woman of colour, because she stands to make 52 cents on the dollar compared to her white, male counterpart — tells you what she needs in order to do her job, listen to her. Believe her.' Williams champions intersectional feminism here, using her voice to draw attention to the social hierarchy that still leaves women of colour marginalised and underrepresented not merely in Hollywood. 
Finally, Billy Porter's historic win for Pose should also be celebrated as a powerful marker of the slow but sure shift towards diverse and equal representation in television – Porter is the first openly gay black actor to win in his category of Outstanding Lead Actor in a Limited Drama Series. His emotional acceptance speech affirmed the power of representation in the arts to influence people's 'hearts and minds' – 'We as artists are the people that get to change the molecular structure of the hearts and minds of the people who live on this planet. Please don't ever stop doing that. Please don't ever stop telling the truth.'
The Emmys don't always get it right – I will continue to be absolutely furious that BoJack Horseman's 'Free Churro' somehow lost out this year to The Simpsons. But don't be discouraged by the low ratings – this year's ceremony should ultimately be celebrated for its milestones in representation and the platform it gives to raise awareness for global issues. If awards shows have any purpose besides making me angry over a cartoon horse and heightening Olivia Colman's rightful status as an international treasure, it should be that one; to call us to action, to demand more, and to never stop telling the truth.