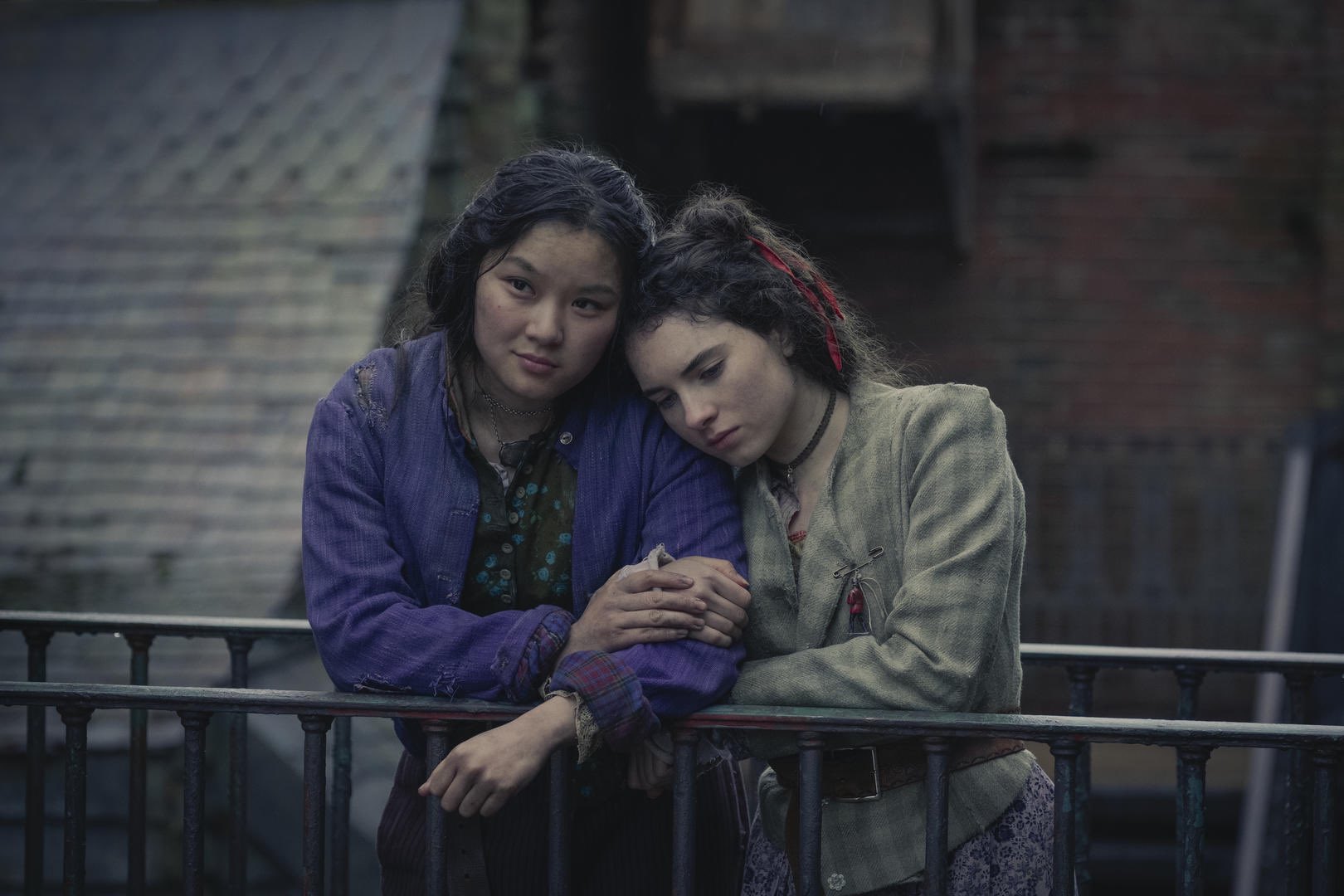 TV Critic Annabel Smith raves about Netflix's new series the Irregulars, which fuses elements of teen drama with supernatural detective stories
The new Netflix series The Irregulars is set in Victorian London. It follows five misfits trying to navigate the supernatural goings-on occurring whilst investigating their contractors – the stern adult figure, Watson (Royce Pierreson), and the mysterious Holmes (Henry Lloyd-Hughes). Fusing the historical Prince Leopold (Harrison Osterfield) with famed literary characters alongside the Irregulars group, the narrative is captivating and familiar whilst being innovative.
Featuring five up-and-coming young actors, it is an exciting show, with each episode encapsulating an individual supernatural case. Street smarts make this familiar unit succeed; their banter and their losses all build to make their relationships authentic and heartfelt with the propelling idea of a found family. It brings new life to the teen drama by blending classic tropes like a love triangle and unrequited love with a fresh lens of representation. A primary character and love interest, Leopold, is disabled; he remains an integral member of the group in the investigations, showing how disabled characters are to be seen on screen succeeding as any others. Showing different races and siblings of different ethnicities is representative of society, and thus a compelling element of the teen drama. After all, who would not want to see someone like themselves conquering the supernatural?
Bea (Thaddea Graham) is the standout character of the series. The leader of the small group, she fights for each of the Irregulars in turn. The trusted shoulder to lean on, she is a compelling if not slightly predictable character.  This stoic, selfless and sometimes harsh attitude means that the romantic elements that involve her feel authentic and a much-needed break from the tension, tragedy, and adult role she takes on for much of her narrative. Jessie's (Darcie Shaw) character arc is also compelling; from a fearful younger sister to one with a greater sense of agency, making decisions and sacrifices that Bea cannot always accomplish. However, Leopold's sacrificial arc is one to be watched. It is bittersweet, using his immense privilege for good at the expense of his freedom, reflecting the value of the friendships he has crafted as his confidence and character grew. Lest we forgot the friendship of Billy (Jojo Macari) and Spike (McKell David). Spike, who often embodies the series comic relief with his clear-cut dialogue, and Billy, with his heart-on-his-sleeve attitude and his self-defined shameful past, make for dynamics that are as interesting as the supernatural elements they are facing.
With every episode fulfilling a new supernatural threat, it is easy to get swept up in the next adventure. But a consistent character referred to as the Linen Man (Clarke Peters) is a foreboding presence with a Southern American accent that feels just alien enough in the supernatural drama of London accents to be suspect. His narrative proves to be interesting, if a fruitless distraction, falling flat in comparison to the discoveries throughout. Although it enabled a perfect entrance for Jessie's agency to be exerted, it speaks to the kind of puffing out of storylines that is comparable to another Netflix original, the Chilling Adventures of Sabrina. However, the moral messaging throughout, of the vulnerable being taken advantage of, and their intent for retribution being twisted into something evil is interesting. Thus, the Linen Man aids in bolstering this narrative. The series comments on binary distinctions such as good and evil, which is a welcome message in a genre that thinks teens cannot ponder these thoughts for themselves.
A well-paced eight-episode series with no news of a second season, we can only hope that The Irregulars gets the audience it deserves. At first watch, the supernatural elements and unity of the four orphaned teens and a masquerading prince seems to be at the forefront, but as the narrative progresses, so does the depth. Watson takes on a central role, Bea and Jessie's tragic past becomes a focal point, and the infamous Holmes shows just how much his reputation is worth. Spike seems to be a bit neglected in this season, but a budding romance ensures only more is to come from his character.
The Irregulars has a blending of The Alienist's mysterious historical atmosphere and Misfits' oddball grouping and supernatural energy. Its hybrid nature is all it's own. A new Holmes, one afflicted by loss and addiction, coupled with Watson at the centre. The five teens different personalities and dynamics with each other, plus the absorbing sight of Victorian London means the show is engaging despite some supernatural elements falling flat.
Rating: 4/5 
---
Click here to read related Redbrick TV Reviews:
Throwback Shows: Misfits
Review: Chilling Adventures of Sabrina
Review: Behind Her Eyes