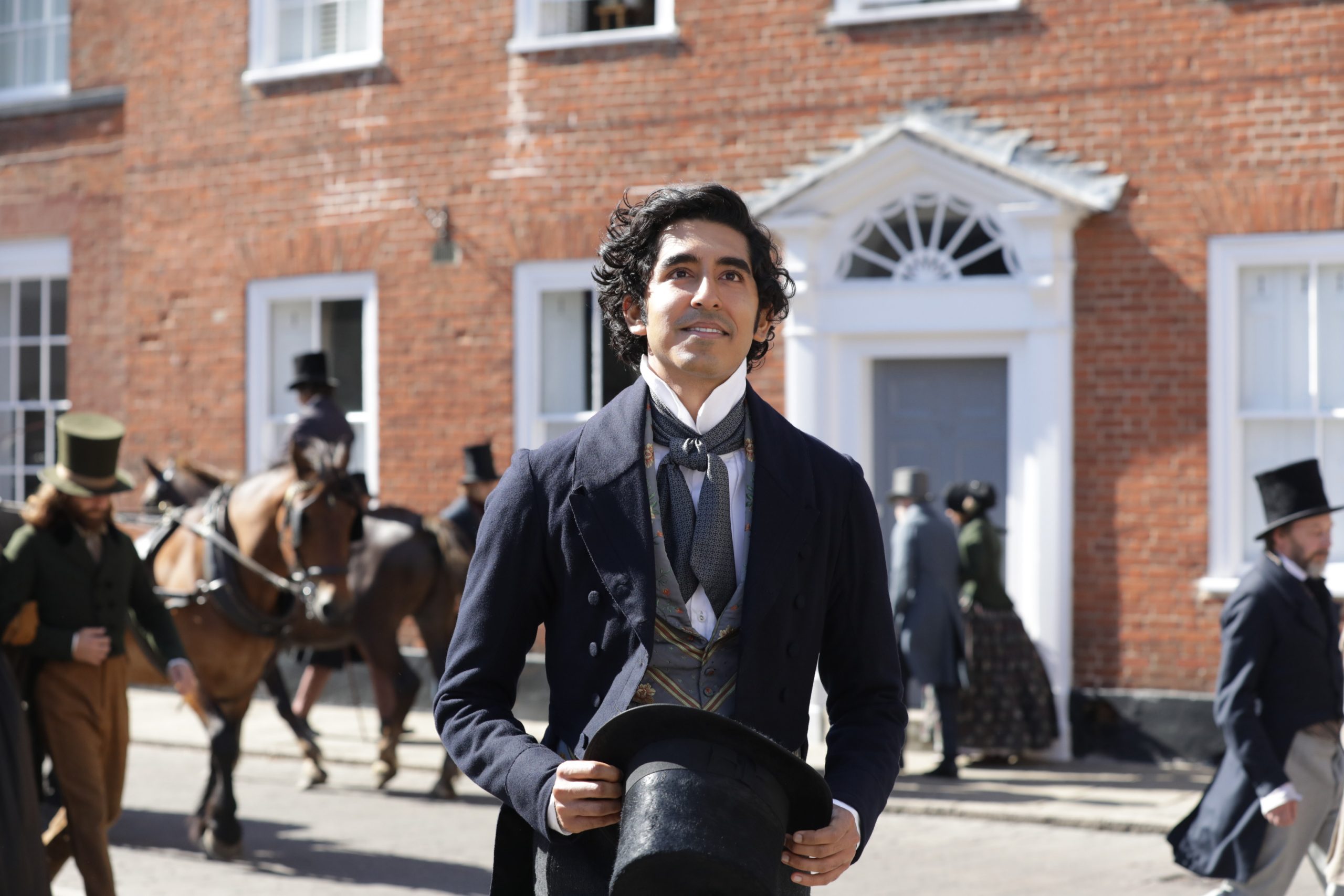 Film Critic Rhys Lloyd-Jones is overjoyed with The Personal History of David Copperfield, a marked step away from director Armando Ianucci's usual fare
Armando Iannucci returns to the silver screen since his last directorial effort, the razor sharp, acidic tongued
The Death of Stalin
in 2017. Iannucci is famed, and rightly so, for his hand in eccentric, formidable characters, in chaotic, frenzied comedy. As someone with a hand in the original genesis of
Alan Partridge
, Iannucci proved his value as a satirical scribe, before creating
The Thick of It
, the claimed BBC sitcom set in the halls of Westminster. At the heart of the show (and its fictitious government) was Malcolm Tucker, described as 'Iago with a blackberry', the cruel, barbed scotsman played memorably by Peter Capaldi. Tucker was notable for his inventive use of vulgar language and his withering putdowns, lampooning the cynical culture surrounding power, politics and the media. Iannucci has set a place in stone in comedic legacy for his creation, writing and direction of some of the most detestable, yet memorable, characters in recent fiction. For someone with scathing talent, Iannucci could not be faulted for sticking with what he knows best. However, with his latest release, an adaption of Charles Dickens' professed favourite of his own work,
David Copperfield
, Iannucci slaps on a PG certificate and throws away the cynicism for endearing warmth, with excellent results.
The Personal History of David Copperfield charts, in no surprise, the personal history of one David Copperfield, from birth to young adulthood, played as a child by Jairaj Varsani, who, despite his age, more than holds his own with the likes of Peter Capaldi, Paul Whitehouse and Daisy May Cooper, in a brilliant, likeable and engaging performance that does not deserve to be forgotten in the crowd of astonishing performances from a stellar cast. From adulthood, Copperfield is played by rising star Dev Patel, who excels. He handles Copperfield with grace and deft when the script demands it, but launches himself into the ridicule and daftness with ease when asked. Copperfield, despite his mistakes and often poor choices, never wavers in his endearing, loveable nature, due to both the script, which fleshes him out as a well realised, authentic man, and Patel, who inhabits Copperfield wholeheartedly. Whilst Patel is a force of his own, he is not the only cast member that Iannucci brings the best out of.
The film relishes and celebrates the eccentricities of the characters, setting out a feast of complex, comical performances for the cast to delve into. Tilda Swinton, as Betsey Trotwood, balances insanity with hilarity, whilst as a villain, Ben Whishaw is suitably sinister and snide, portraying the sycophant Uriah Heep with enough severity as an antagonist, but with enough bathos that the film never loses its whimsical tone. Hugh Laurie, who portrays Mister Dick, understates his performance, with care to not lose the tragic, sympathetic side to his character to a crazed, barmy caricature that he could have done. Peter Capaldi switches gears from the dagger stare of Malcom Tucker to the incompetent but well meaning Mister Macawber, who is a joy to watch interact with both incarnations of David Copperfield. The cast is so varied and talented that every single one could singled out for praise. It is a varied and veritable showcase of acting.
Iannucci, despite the softer edge to this story, retains his trademark style of directing. His use of handheld camera technique remains unrivalled, as when the film descends into chaos, Iannucci matches it beat for beat with a frenzied style of direction. However, as a filmmaker, he shows maturity and growth. He employs far more stylised choices than he ever has done before, from surreal scene transitions, structured chapter driven storytelling and a more controlled use of camera when the film needs it. His confidence in his direction is notable, and the brazen confidence of the script is palpable. Yet Iannucci is never self congratulatory. The film is modest, relishing the complexity and eccentricity of its subjects, but never mocking of them. The bite of Partridge, Tucker and Stalin is missing, but despite the excellency of each of them respectively, this is a welcome, refreshing chance of pace. This is an irresistible, charming and often moving odyssey through time, which is both life-affirming and joyous. In watching this film, you cannot help but smile. The last film I saw so uncompromising in its wondrous tone was 2017's Paddington 2. David Copperfield is also thoroughly deserving of the subsequent acclaim that followed that film. The love Iannucci has for the source material that Dickens wrote is evident, though the film kicks things up with pace and vibrancy. Aesthetically, the film is exciting, colourful and inventive, something which Iannucci has not been able to explore before; Westminster and Soviet Russia were not playgrounds for primary colours and plush furniture. Overall, the coupling of cast, direction and script reinvents David Copperfield with unapologetic joy, something which is infectious. The film is a celebration of life, in all its difference and absurdity. Dev Patel is the astonishing leading man, supported by an undercurrent of brilliant performances, such as Swinton, Whishaw, Laurie and Capaldi.
Verdict:
Armando Iannucci copes without his liberal use of profanity, instead twisting Victorian dialect to modern sensibilities, and waves off the barbed pessimism of his equally excellent previous work, imbuing The Personal History of David Copperfield with gleeful playfulness. A stellar work of cinema which will you leave you with a grin and a lust for life.
9/10
The Personal History of David Copperfield is in cinemas now.
Images © 2019 Twentieth Century Fox Film Corporation. All Rights Reserved.