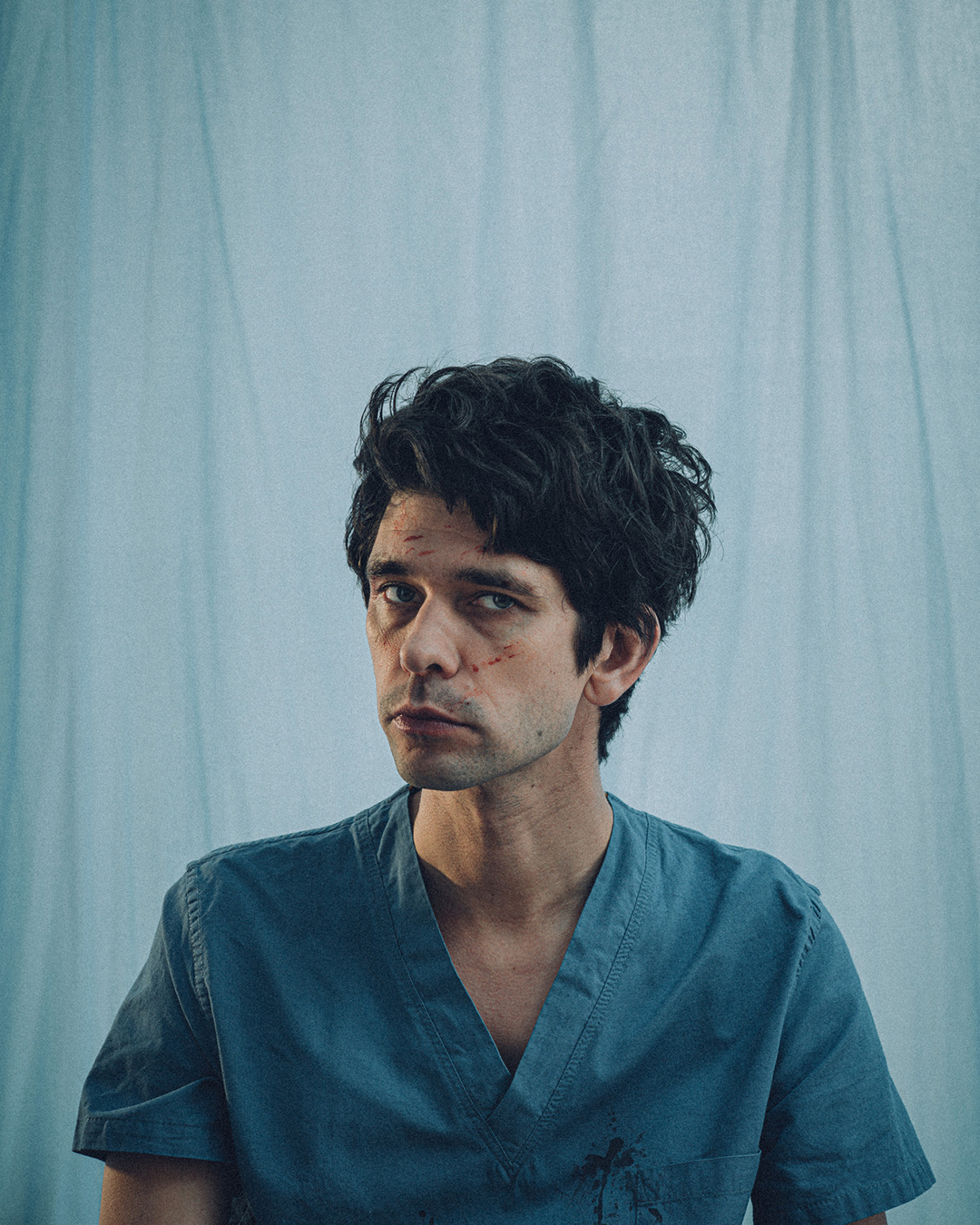 TV Critic Lucy Parry reviews This Is Going To Hurt, the new BBC drama chronicling the struggles of the doctors and nurses working on an NHS ward
This Is Going To Hurt is based on Adam Kay's bestselling memoir of the same name. This book was everywhere a few years ago, meaning the adaptation was highly anticipated. The adaptation was written by Adam Kay himself and stars Ben Whishaw, who is regarded as one of the best actors of his generation. All the right ingredients were there and they came together to make a deliciously funny and sometimes tear-inducing television series. 
The show is set in a generic London hospital in 2006. It primarily follows Adam in his post as acting registrar, meaning he is often the most senior doctor on the ward. In the adaptation process, Kay created new characters to show different sides of the medical profession. These new characters include Shruti (Ambika Mod), a junior doctor, and Tracy (Michele Austin), a midwife. Through these characters the show highlights the problems that are caused by not funding the NHS sufficiently. Episode One opens with Adam waking up in his car, having not made it home, revealing how overworked doctors are. Kay clearly revelled in the irony of the government minister being shown the realities of an underfunded hospital to the contrary of the hospital superiors' intention to show him an idealistic version of the hospital. These problems have only been exacerbated by the last 12 years under a Tory government and the recent pandemic. Alongside highlighting these issues, This Is Going To Hurt also makes us appreciate the personal sacrifices that doctors and nurses make as Shruti cancels her date after a harrowing day attempting to help an expectant mother who was suffering domestic abuse. 
Ben Whishaw's portrayal of Adam is incredibly nuanced. He could easily come across as an unlikeable character but Whishaw brings a vulnerability to Adam that makes us understand the pressure he is under and why he keeps people at a distance. Whishaw's witty and often acerbic quips are always perfectly timed and they reflect the dark humour which is common within the medical profession. It is great to see such complex gay characters continuing to take up space on our TV screens. Adam's sexuality is only one aspect of his character but it is a key aspect. As the series progresses, he starts to care less about what other people think about the fact that he has a boyfriend and not a girlfriend. 
Considering she started out in comedy, Ambika Mod does an amazing job of portraying  Shruti's heartbreaking character arc. I would have never known that this was her first serious acting role. She plays Shruti with so much tenderness and compassion that she becomes the most empathetic character. In an interview with the Guardian, Mod said that This Is Going To Hurt caused her to have 'a bit of an identity crisis. Am I a comedian? Am I an actor?' I sincerely hope that she pursues acting as she clearly has a natural talent. 
I want This Is Going To Hurt to serve as a wake-up call for everyone. The NHS is not something to be taken for granted and it needs to be properly resourced. Staff need to be given ample time to rest and paid fairly for their labour.
Rating: 5/5
---
Want to read more Redbrick TV? Check out these articles!