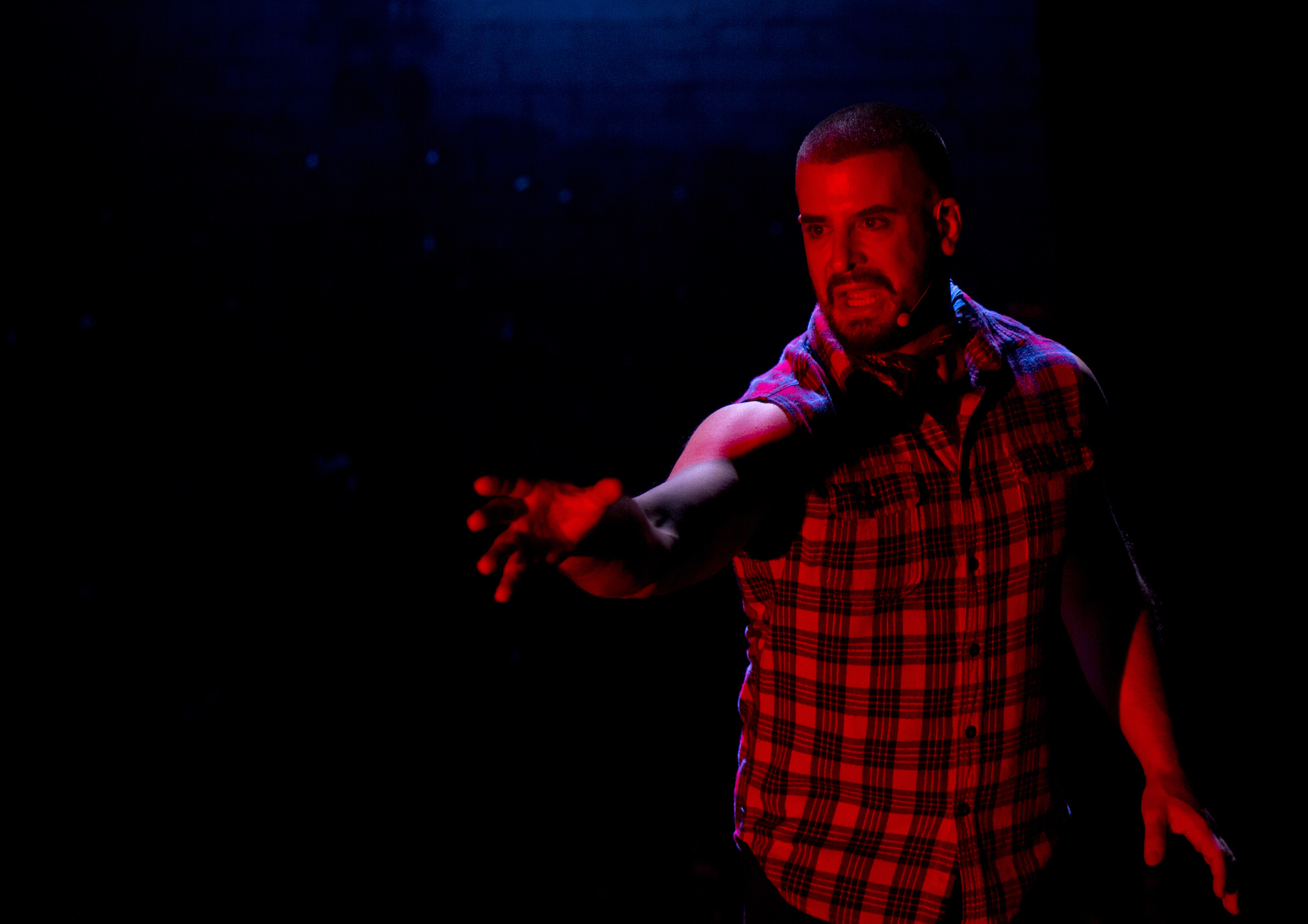 Culture Writer Georgia Brooks discusses Riot Act and First Time in relation to one another, explaining that they explore similar topics in different ways
I had the chance to attend the hybrid tour of Alexis Gregory's one man verbatim show, Riot Act, at The Rep, made up of three diverse and moving monologues, taken from interviews with three different members of the LGBTQ+ rights movement in the 20th century. Alexis performed these emotional, funny and poignant pieces stood front and centre stage, with nothing but his voice and movements to bring these people to life, which he achieved admirably.
Watching the show put me in mind of another one man play I attended earlier in the year: First Time by It's a Sin's Nathanial Hall – hilariously exploring his life being HIV+ in the 21st century. In contrast to Riot Act, there were props galore, many outfit changes and plenty of audience participation. At the risk of pigeonholing two plays together simply because they were performed by one man and concerned HIV and gay rights, I felt that attending Riot Act for me really illuminated different aspects of First Time and allowed me to see them both in different lights.  
Something that both performances shared was a message: to take what you learned and experienced into the show, into your life and the lives of others. First Time was potentially more obviously didactic, in that each audience member took away an envelope with information to share, and we even took part in a myth-busting quiz on HIV and AIDS in today's world. However, I was lucky enough to attend Q&As with both leads after the shows, and this was where I really felt I gained even more from Riot Act.
When asked what was the one message that he would want audience members to take away from the play, Gregory highlighted the cross-generational experiences showcased in the play, and the debt that we owe.
Michael's monologue captured this when he lamented the fact that young gays would never come up and speak to him in a club, but if they did they could learn something of the struggle that he went through, and his story which was shared with us of his experience of the pivotal Stonewall riots. 
Returning to First Time with these thoughts in mind, it's incredible that we do have great shows like this educating the public on all the misconceptions that still permeate society around these topics (I don't think a single audience member got all the quiz questions right, and we were a fairly liberal and clued up bunch I would say). It's really important to acknowledge all the hard work that went into reaching the places that we are today in terms of LGBTQ+ rights.
The different time periods of the two plays also illuminates the progress that has been made thanks to the hard work of not just Michael, Lavinia and Paul, the subjects of Riot Act, but also to performers like Gregory and Hall who share these stories. However, there is still a long way to go on these topics, and sharing personal stories, in such different and yet equally engaging manners, is so vital to this.
---
Enjoyed this? Read more on Redbrick Culture!