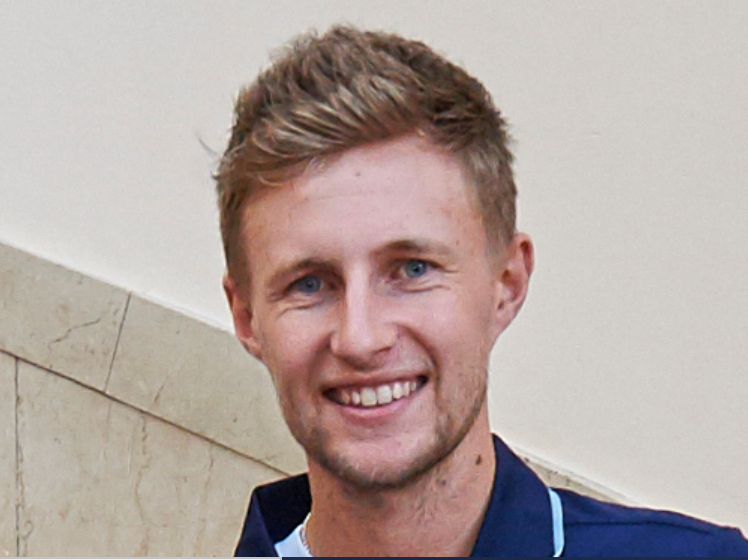 England's tour of India has got off to a fantastic start, as the sensational Joe Root led his team to a 227-run victory in the first test in Chennai
After winning the toss and choosing to bat first, England seemed to be getting on top early, with Rory Burns and Dom Sibley putting together an opening partnership of 50. This momentum was quickly halted, however, with Burns chipping a reverse sweep to Indian keeper Risabh Pant, before Dan Lawrence was out LBW to Jasprit Bumrah for a duck.
Joe Root then strode out to the crease. In a pre-match interview with Sky Sports, the skipper told Nasser Hussain and Rob Key that they've 'got to be greedy' for high individual runs – a statement that he evidently took to heart as he made it to his 50th half-century in his 100th test. Root's batting was a masterclass, and his confident play was matched by Sibley as the pair brought England to 200-2 with a 150-run partnership.
This partnership continued to run up the score, as Root fired his way to a century off of 164 balls – with lots seemingly left in the tank. India looked dangerous after taking the new ball towards the end of the day, and Sibley was the first to crack in the final over, falling to Bumrah for 87.
At the start of day two, Root and Ben Stokes continued the strong England batting performance as Root breezed past 150, and Stokes got his half-century in style with back-to-back reverse sweeps. Stokes' big heaves caught up with him, however, as he was caught on 82. Root pushed on, and if he was feeling any nerves on his 100th test, it didn't show. His perfect start to the series was capped off by blasting a huge six over Ravichandra Ashwin's head to get to his fifth double hundred in an England shirt. It was a huge moment for Root, cementing his name among the greats of red-ball cricket.
Sadly, all good things have to come to an end, and Root ultimately fell for 218 runs. After the complete English dominance in getting to 525-6, a couple of Ishant Sharma thunderbolts finally gave the Indian supporters something to shout about, clean bowling Jos Buttler and Jofra Archer with near-identical, consecutive deliveries. A contribution from Dom Bess (34) topped up the England score to end on 578 all-out on the morning of the third day.
England's bowling seemed to be as dominant as their batting, though, as India quickly fell to 73-4 – including a heroic diving catch from (you guessed it) Root. Pujara and Pant steadied the ship somewhat, both hitting half-centuries, but a lucky deflection off Ollie Pope's shoulder to Burns sent Pujara walking, breaking the deadlock. Pant's bombastic 91 runs from 88 deliveries was certainly exciting, but with India finishing the third day on 257-6, it was not looking very rosy for the home team in Chennai.
The fourth day carried on where the third had ended, with India being bowled out for 337 – although it is a shame that Washington Sundar (85*) ran out of partners before he was able to get his maiden test century. England then went out to bat, surely ready to build on their 241-run lead. However, disaster struck early as Ashwin became the first spinner in over 100 years to take a wicket in with the first ball of a test innings as he claimed the scalp of Burns. This began a dominant bowling performance from India with Ashwin taking six wickets, and the English side falling short of Root's individual effort in the first innings – all out for just 178.
A late Indian wicket on the fourth day set up an exciting final day with all outcomes still in play, despite an English win seeming far more probable. Shubman Gill's fearless batting earnt him a half-century, casting slight doubt over the futility of the Indian run chase. Then, up stepped James Anderson. It seems apt that the last terrestrial broadcast of an English test match was in the 2005 Ashes series, as Anderson delivered an over to rival Andrew Flintoff's iconic display at Edgbaston 16 years ago. The 38-year-old bowled Pujara and Rahane in the space of four balls, making it was England's match to lose.
Captain Virat Kohli managed to put together an impressive 72, but with the final seven wickets falling for 29 runs, England was able to victory with over a session to spare. A perfect end to the imperious Root's 100th test match, and a superb start to a tough series.
---
Like this? Check out more from Redbrick Sport:
Goalkeeping: The Dangers of Misguided Criticism
Clarke and Carrie Carlisle's Mental Health Talk at UoBe Festival