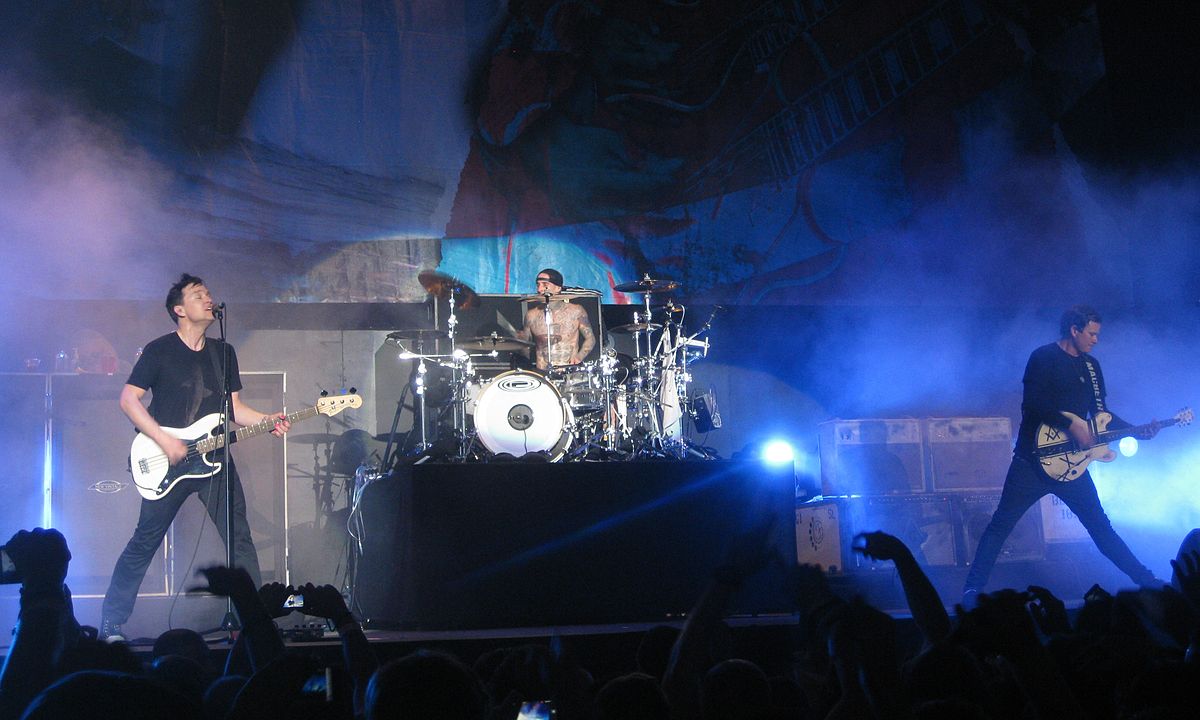 Music Critic Bethany Carter writes that Not Another Christmas Song from Blink-182 is well worth a listen for long term fans and new audiences alike
When the average individual thinks of Christmas songs, classics instantly spring to mind about the true joy of Christmas. However, Blink-182 completely switch up and deter from the traditional motifs that we all expect from songs about the festive season. Their new single 'Not Another Christmas Song' lives up to its name as it shows a darker perspective of Christmas, that many people could potentially relate to. The song depicts a desire for a divorce from their partner with the vividly explicit line 'Why can't we get divorced for Christmas?' This line is not so surprising in relation to the context of Blink-182. Guitarist and Vocalist Matt Skiba, who voices this particular line, is divorced from his previous wife, and drummer Travis Barker is also twice divorced. Despite the melancholic lyrics within this piece, the music behind it is what completely makes this song a hit. The instrumental not only provides us with an upbeat Christmas song but also keeps the typical Blink-182 punk-rock sound which makes their music so recognisable. 
The music video is a detailed Claymation; a humorous skit of the band that I would recommend you watch. We see the band centre stage watching, as havoc is wrecked upon Christmas. The whole video is cleverly structured and grasps the overall message of their song. 
The song is definitely worth listening to at least once as the catchy melody is sure to get stuck in your head. Blink-182 did have the potential to experiment however, as the band's other two Christmas songs are quite similar to this. This is due to the fact they all share the same tendency of lyrics of despair, but with a happy beat. Therefore, it would have been exciting to receive an unexpected type of Christmas song from the band this year. Nonetheless, it is overall a song that fulfilled the needs of avid Blink-182 listeners, as the music video reaches over 500 thousand views on YouTube. Even if you have not listened to Blink-182's music prior to this, 'Not Another Christmas Song' is guaranteed to catch your attention!
'Not Another Christmas Song' is available now via Viking Wizard Eyes, LLC