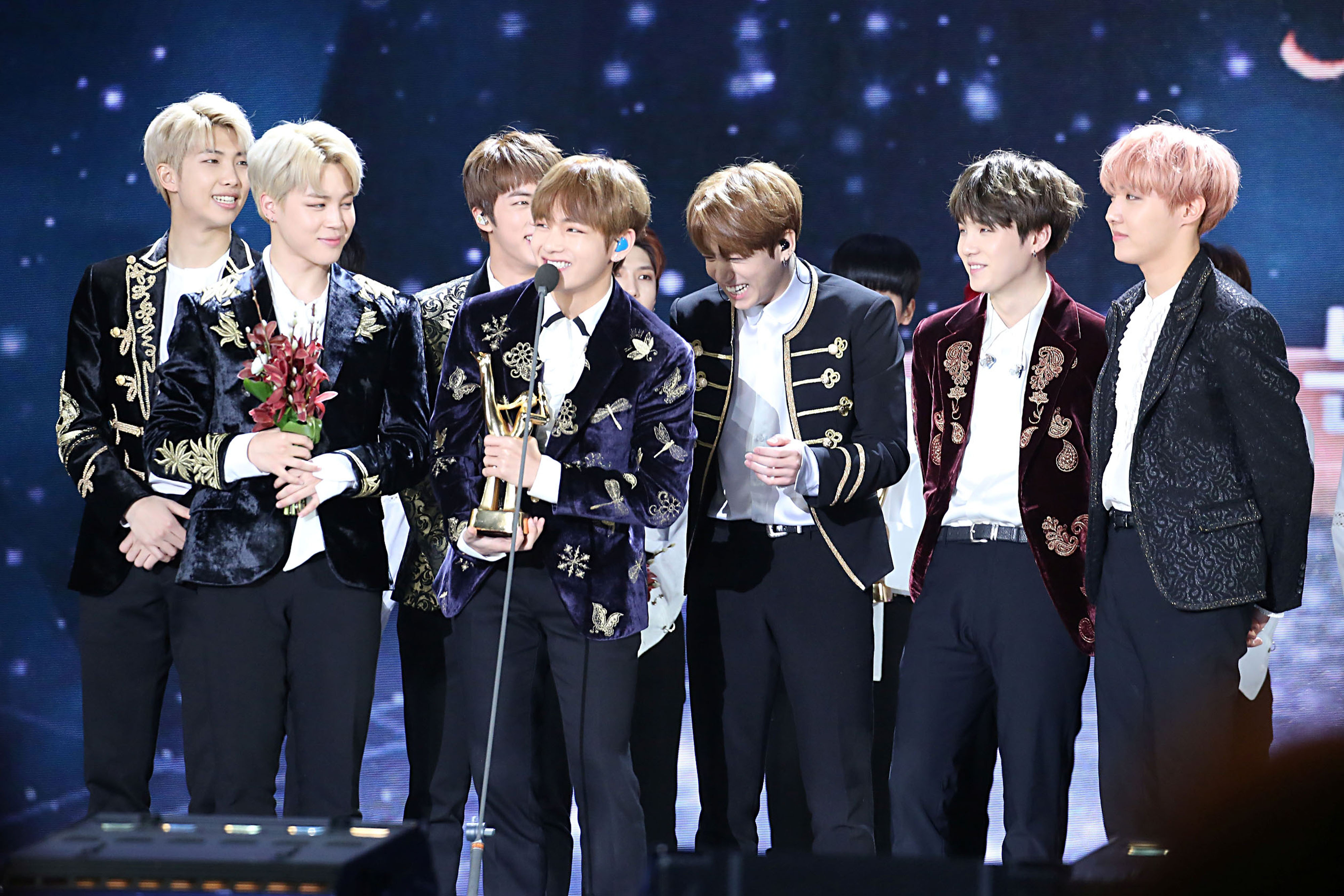 BTS and Zara Larsson create yet another collaborative hit to add to the K-Pop band's back catalogue, Jamie Fowler writes
Coming off the back of a 'Top Group' Billboard Music Award win, their first number one album on the UK chart, and making history as the first Korean act to play Wembley Stadium, BTS are not slowing down as they release new hits for the summer.
The K-Pop outfit's new single comes in the form of 'A Brand New Day,' released as the second part of the BTS World Official Soundtrack for their upcoming mobile game developed by South Korea's Netmarble. The group have taken the game as an opportunity to give us yet another epic collaboration this year, following on from Halsey's feature on their hit single 'Boy with Luv' and Charli XCX's part in the soundtrack's first single 'Dream Glow,' released earlier this month.
The song is performed by members V (Kim Tae-hyung) and J-Hope (Jung Ho-seok) along with Swedish sensation, Zara Larsson, and is produced by Guernsey-born artist, Mura Masa. Representing the group's vocal line, V brings his soulful delivery to the song, perfectly complementing an impressive vocal performance from Larsson. Bringing it home for the rap line, J-Hope smoothly rides the beat in his verses and peppers in his signature ad libs. Despite missing five members, the song feels familiarly BTS whilst simultaneously satisfying our desires to see the boyband bring other artists on board their tracks.
Staying true to their roots, the members opt to sing in their native language despite Larsson singing in English. This combination of cultures is also represented in the instrumentation of the track, which is comprised of traditional Asian instruments alongside a typically more western hip hop beat. This embodies how even with BTS' breakthrough into the western market (which earned them a spot in TIME magazine's 'Next Generation Leaders' for 2018) it has not made them lose sight of their heritage, or where they came from. It is this ability to transcend language barriers and stereotypes and stay true to themselves that allows BTS to affect such a passionate fanbase. This release only continues their trajectory to even greater worldwide acclaim.
'A Brand New Day' is available now via Big Hit Entertainment.