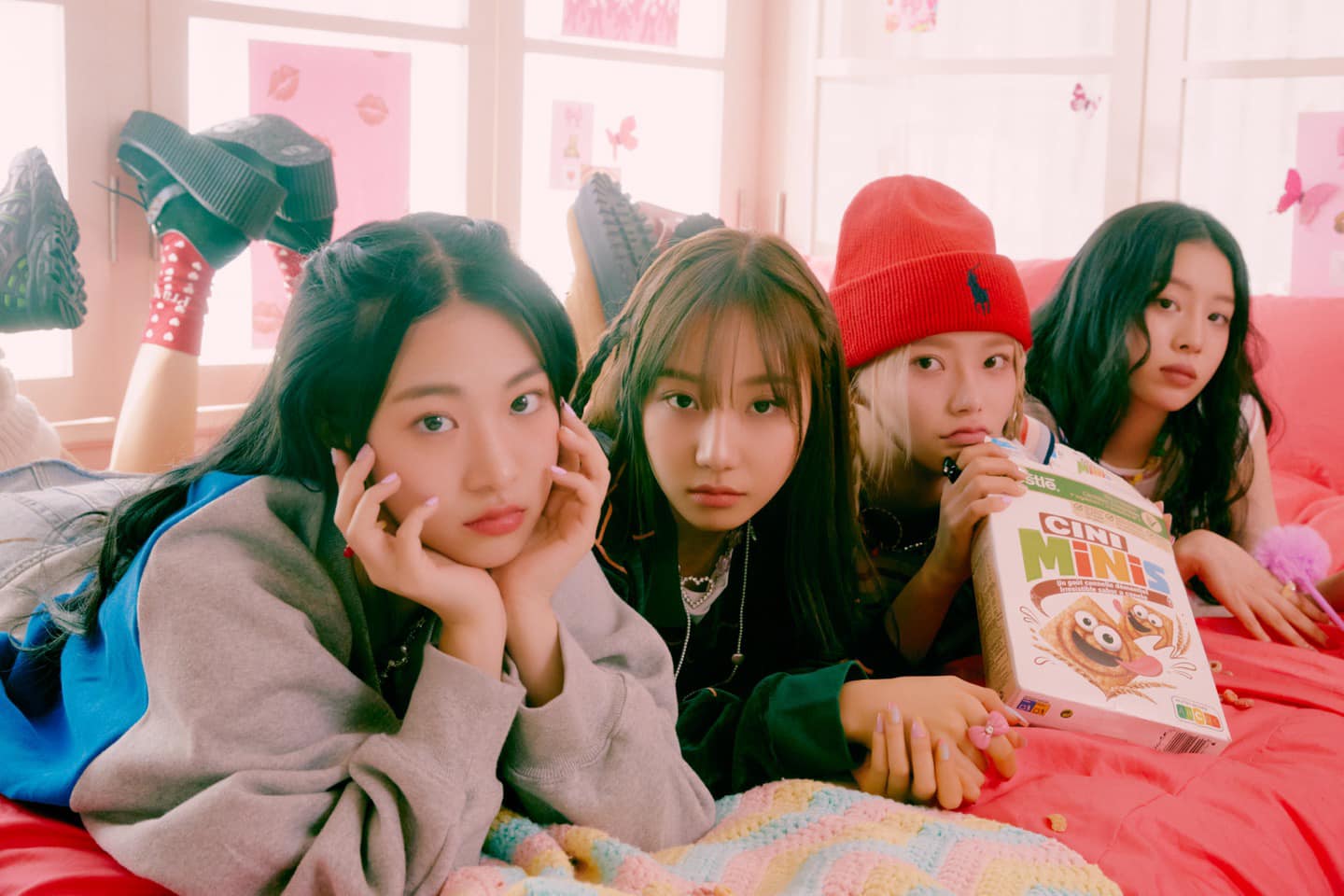 Digital Editor Halima Ahad reviews FIFTY FIFTY's new single with Sabrina Carpenter, describing it as the song you need to sing along to in your room when thinking about love
FIFTY FIFTY have returned with a revamped version of their TikTok hit 'Cupid' with well-known pop singer Sabrina Carpenter. It is a fantastic addition to their discography as it showcases their versatility with songs. It recently comes after their rise to fame when they released a single specially for Barbie The Album, 'Barbie Dreams' featuring Kaliii.
The song begins with a mellow tone, as FIFTY FIFTY explain their current situation with their lover and how their lover is unable to reciprocate the same romantic feelings back to them. 'I'm feelin' lonely (lonely) / Oh, I wish I'd find a lover that could hold me (hold me)' highlights how the band are feeling hopelessly romantic and cannot do anything to hide their feelings towards their lover.
Carpenter comes in showing similar feelings towards her lover, she adds 'I wish I wasn't so naive / And he didn't turn me on so well' highlighting once again the mellow tone throughout the song. Although the tone throughout is mellow, the song picks up during the chorus as well as the bridge near the end.
If you are feeling hopelessly romantic towards your unrequited lover, then this is the song for you. 'Cupid (Remix)' brings out all sorts of emotions including sadness as well as hope. This is the song you need to sing to in your room when thinking about love.
Rating: 9/10
---
Enjoyed this? You also might enjoy:
Album Review: Itzy – CHECKMATE
Single Review: Hailee Steinfeld – Sunkissing