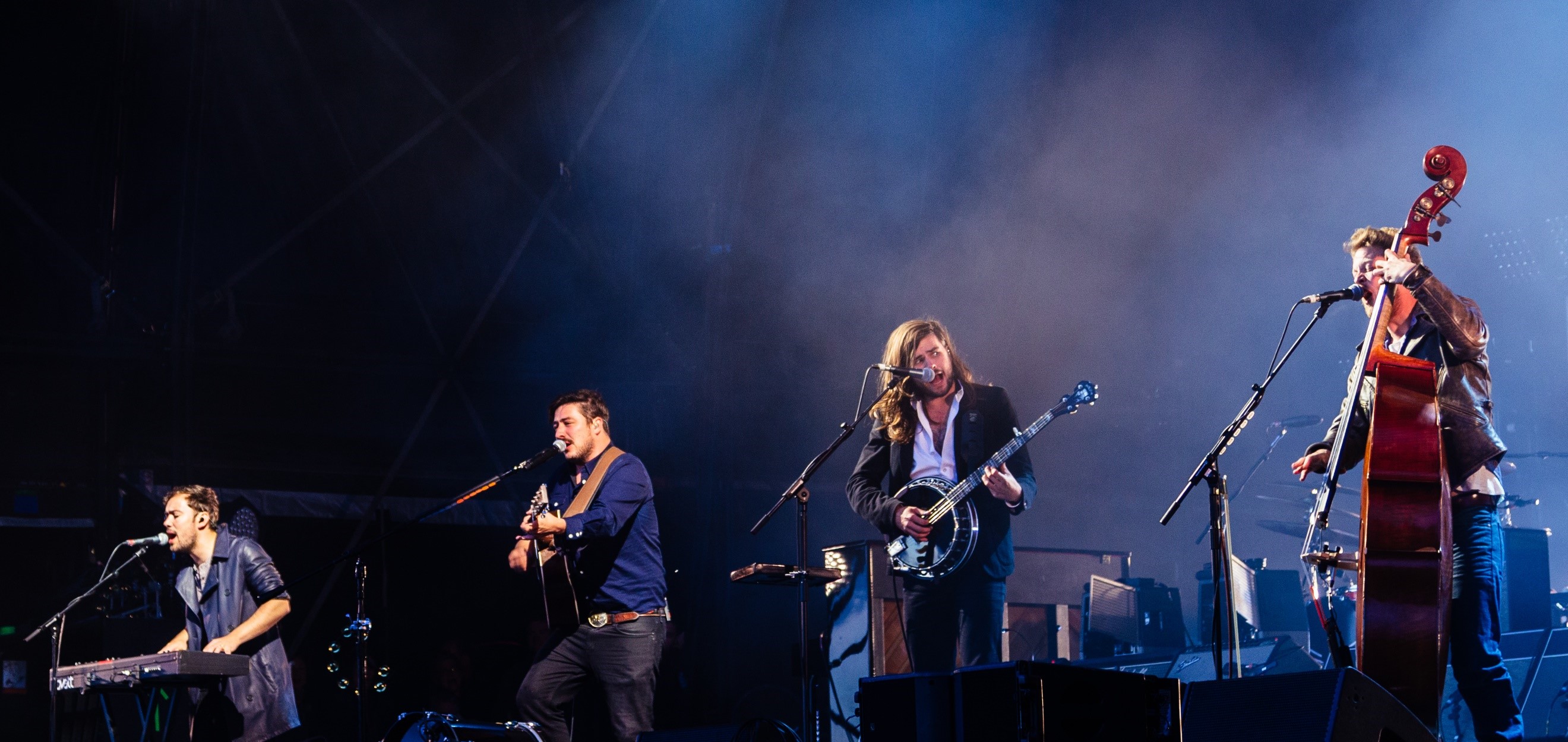 Mumford & Sons urge the young generation to use their voices to stand up for what they believe in in their single 'Blind Leading The Blind,' Bethany-Jo O'Neill writes
Mumford & Sons' latest single 'Blind Leading the Blind' follows in the same fashion as their 2018 album Delta and frontman Marcus Mumford has said that it was 'a catalytic song for much of [their] work on Delta … but [they] never got round to finishing in time to put it on the original release'. The song at first sounds like a combination of 'Beloved' and 'Guiding light' from the album with the more folky undertones of Sigh No More still present in the midst of the heavier sound. 
The sentiment of the song is essentially about trying to be a decent person in the mess that is this country's current political climate and the issues we as a society still face. There is a critique of the ruling class who express the feeling to '"Forget about the poor, 'cause I don't like the word"'. Mumford rejects this idea when he sings, 'And I need to know the name of my neighbour'.
The song becomes more rock and heavy as it progresses and the lyrics become more frustrated with the society they live in. It then however fades into a choral bridge towards the end of the song with the four men singing together. This almost takes a step back and allows the listener to digest the lyrics before singing the title 'Blind Leading the Blind' for the first and only time in the song.
The message the band leaves the listener with is that music still survives as a comfort and a means of expressing opinions and emotions no matter the situation; 'So, put your hands in mine tonight / And I will be here / When you're crying out tonight / I will be here'. 
There is also the sense that there is faith in the younger generations who can overcome adversities and face the uncertain future hand in hand. They are encouraging those with a voice to use it to stand up for what they believe in the line 'I am not known if I'm not seen or heard'.
Although there isn't a sense that there is more new music in the pipeline, the release of this song nearly a year after the last album feels like a triumph for the band after a long tour. It is refreshing to see a band put out music that is so obviously cherished by them without any sort of expectation other than using their voices and getting their words heard like they are urging others to do.
'Blind Leading The Blind' is available now via Universal Music Operations Ltd