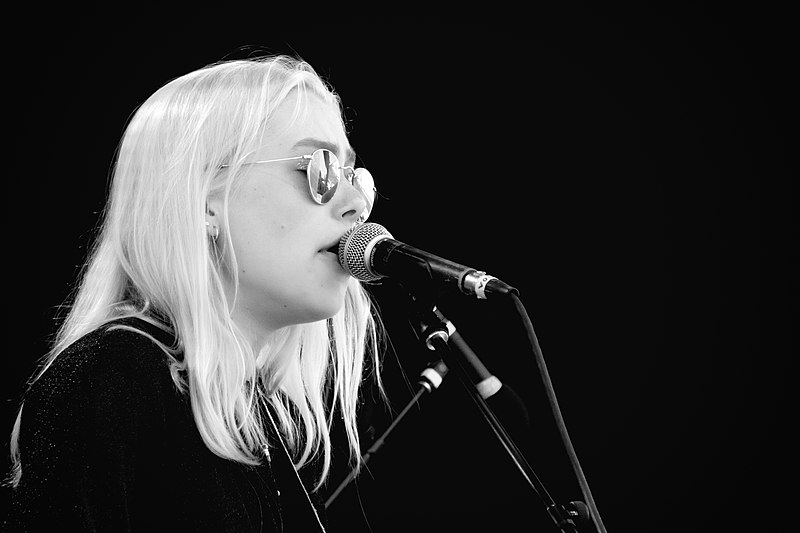 Phoebe Bridgers has evolved in her instrumentation whilst also staying true to her signature fragile sound in her latest single, Music Critic Sarah Mawson reviews
Comparing the cover art of Phoebe Bridgers' first album, Stranger in the Alps, to that of her latest single, 'Garden Song,' it appears Bridgers has graduated from ghost to skeleton. I can't say I know what this means but I do know that 'Garden Song,' the long-awaited solo single after a series of collaborations, is wonderful. The instrumentation is more complex than her earlier work but still has the fragile, entrancing nature that is signature Bridgers. There's something like broken static, reminiscent of the audio on a home video, that can be heard underlying throughout the song that traps the listener even more so in the world that's created by Bridgers' greatest strength: her lyricism. The combination of organic and man-made imagery in lines such as 'they're glueing roses on a flatbed' speak to the very 21st-century attempt at finding a balance between natural and unnatural, probably felt even more so by Bridgers who was born and raised in the famously superficial Los Angeles.
Amongst the lines about 'glueing roses' and her adolescence going 'up in flames,' it becomes clear Bridgers is actually the one growing, getting 'taller' – metaphorically or otherwise – as an anonymous 'doctor puts her hands over my liver,' potentially using poet Horace's ideas about the liver (the apparent location of love and anger) to tell her that her 'resentments are getting smaller', that she's getting more level-headed. Unlike Billie Eilish's 'everything i wanted' in which Eilish depicts the disappointment that comes with success, Bridgers sings in the final verse that she is content with getting 'everything I wanted' after her 'hard work,' providing a gentle joie de vivre that makes the track so much warmer than her deathly costumes would suggest. If 'Garden Song' is any indication of things to come, anyone going to see Bridgers accompany the 1975 in July should be in for a fantastic experience.
'Garden Song' is available now via Dead Oceans
---
Similar Articles that You Might Like: 
Single Review: Sharon Van Etten – Beaton Down
Single Review: Cage the Elephant – Broken Boy (Feat. Iggy Pop)