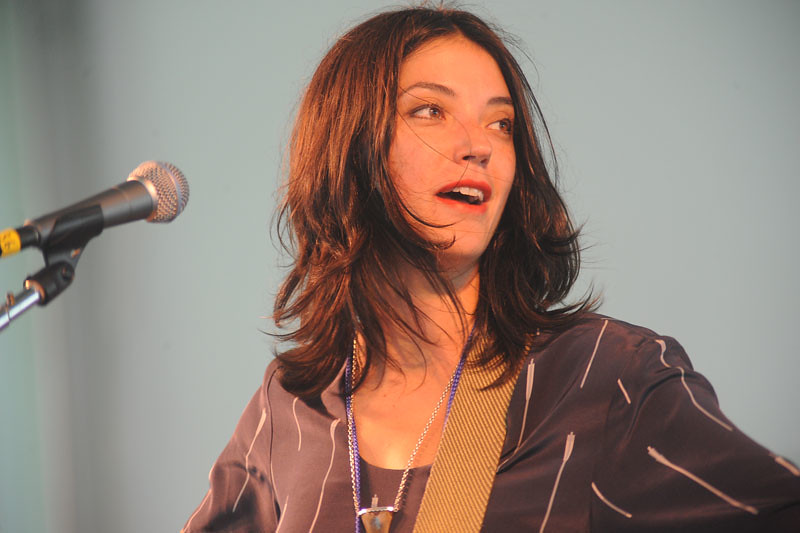 Sharon Van Etten releases synth heavy new crooner Beaten Down, Music Critic Hannah Massey reviews
Following her most recent album Remind Me Tomorrow released last year, Sharon Van Etten's new single 'Beaten Down' has a distinctive darkness that separates it from her previous releases. The simplicity of its composition enhances the pained-sounding vocals, and the lyrics are bleak yet hopeful: the first verse describes feelings of tiredness and defeat in the opening lines 'Your big ol' heart takes a lot on / shoulders the world', and this is contrasted by the refrain of the chorus 'it ain't beaten down'. The following verse rejoices 'we have a good life' before the turn of 'but then you see her like that'.
This mixing of hopefulness and sorrow is paralleled in the music; it is eerie and haunting but this is undercut by the harmonies between the layering of vocals in its chorus. The bass, drums and synth of the opening are effortlessly atmospheric, and the entrance of Van Etten's voice is almost ghostly, beginning with a whisper. Despite the chorus being the definite climax of the song, it is fairly subdued in comparison to Van Etten's prior singles, the drum fills and soaring vocals of her previous album forgotten. In it's haunting simplicity it is a song about resilience, and it conveys this message from the midst of a struggle all of its own.