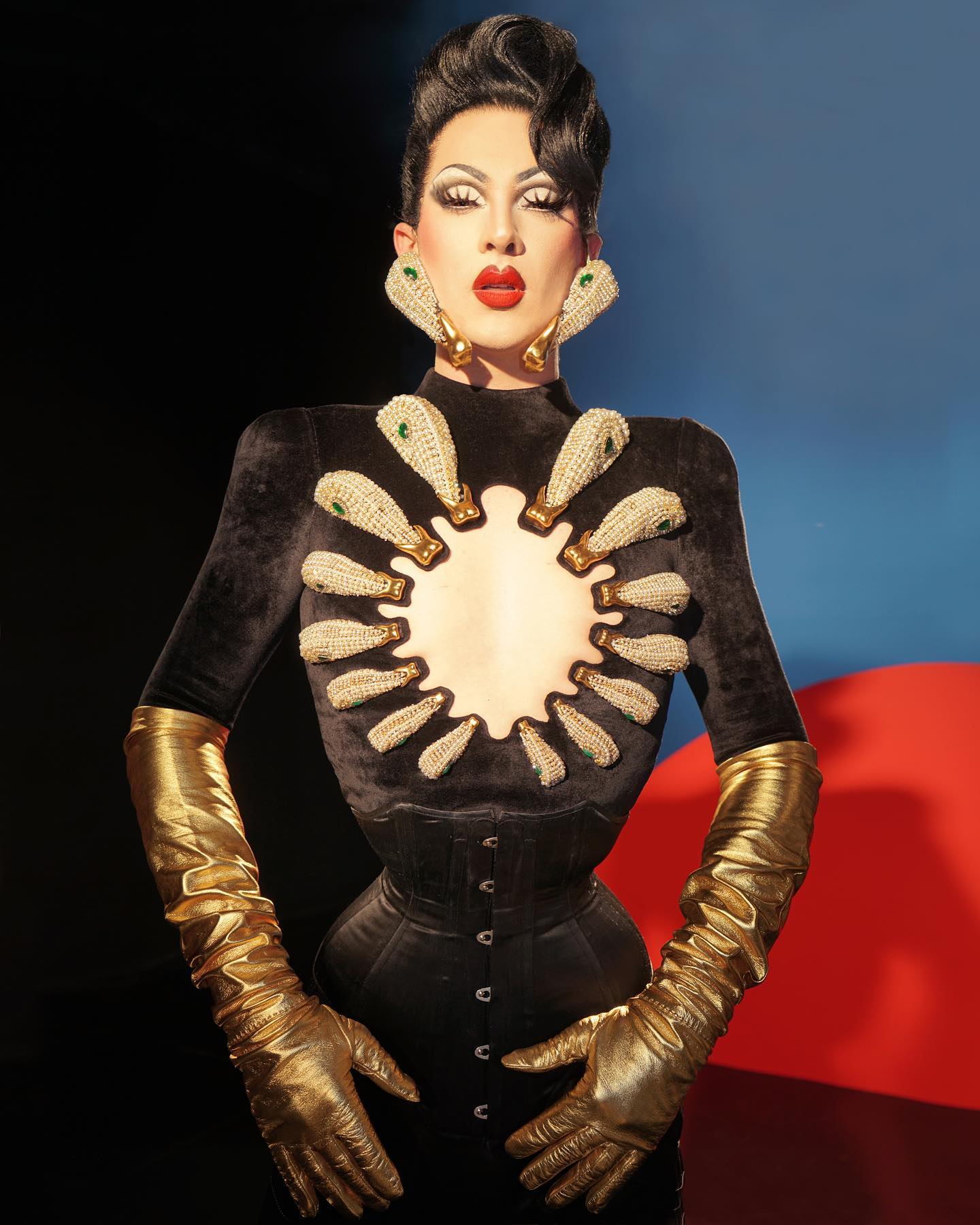 Music Critic Sophie Handler reviews Violet Chachki's new single, saying that Chachki's future in the music industry looks bright
The famed winner of RuPaul's Drag Race Season 7 has begun to cement themselves back into the music industry with her second single of 2021. Following the release of 'Whatever Violet Wants', Violet Chachki has come out with a cutting-edge new tune titled 'Mistress Violet' that has certainly stood out from today's pool of new music. In collaboration with Canadian artist Allie X, the pair have created a unique and complex new tune.
'Mistress Violet' opens with a rather cyber-esque backing track, followed by spoken verses from both Violet and Allie. While coming across as borderline monotone, the verses are still tuneful and pair well with the strong backings that continue throughout. The song revolves around painting a dominatrix styled image that mirrors Violet's well-known aesthetic as a drag queen. There is also much reference to a strong feminine image, which pairs with Allie's chorus to make for a rather sultry song.
The song is accompanied by a music video featuring visuals that very much correlate with the song. With Violet and Allie dressed up in metallic outfits resembling fashion-forward robots, the opening computer-like tune of the song ties in seamlessly. The video also presents an 80's inspired homemade feel through the editing style, which gives a pleasant contrast to the polished outfits and intense nature of the song.
With much of her reputation coming from highly praised out of the box fashion, it is unsurprising that Violet has come out with a new cutting-edge single. As well as providing a refreshing tune from this year's abundance of new music, 'Mistress Violet' successfully sticks out from songs being released by fellow Drag Race alumni who tend to follow a pop-oriented route. It is overall clear to say that Chachki's future in the music industry looks bright with this unique new single that is sure to gain traction over the next few weeks.
Rating: 8/10 
___________________________________________________________________________________________________________________________
You Might Also Like: