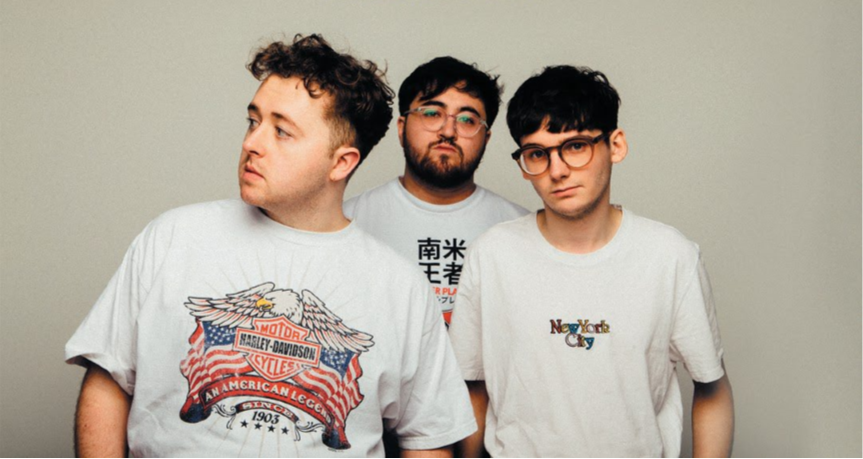 Vistas' single 'Sucker' is a welcome track to get us excited for the return of summer, Music Critic Catrin Jackson writes
For those of us stuck in the winter blues, Vistas' new single 'Sucker' kick-starts the much-needed summer nostalgia we've come to miss. This is their second single following 'Teenage Blues', in the build-up to the release of their debut album. Indeed, this single itself imminently stirs up the teenage blues, humouring the plights of love through its continuous intermission of 'I'm a sucker and a fool and I'm in love.' Paired with the energetic drum-beat and the continuous backdrop of Prentice's uplifting vocals, this beat strikes enough energy to revive the teenage self within the listener, experiencing the confusing plight of first-love all over again.
With this revival in mind, vocalist Prentice said "Sucker is a track about being completely head over heels in love with someone and recognising all the senseless things people do in order to maintain the love they feel. The intention of the song is to show that, at times, everyone can do daft things when they've fallen for someone."  Indeed, Vistas have captured this intention perfectly, striking a delicate balance between the nostalgia of being an awkward teenager and a revival of a rock'n'roll I found similar to Blossoms. This is complimented by 'lost my place, lost my space, out of luck', where this continual reinforcement of 'lost' throughout strikes the real heart of the inevitable confusion that comes with being in love. Vistas have succeeded in heightening anticipation both for the summer months and their upcoming album, due to be released this year. 
'Sucker' is available now via Retrospect Records