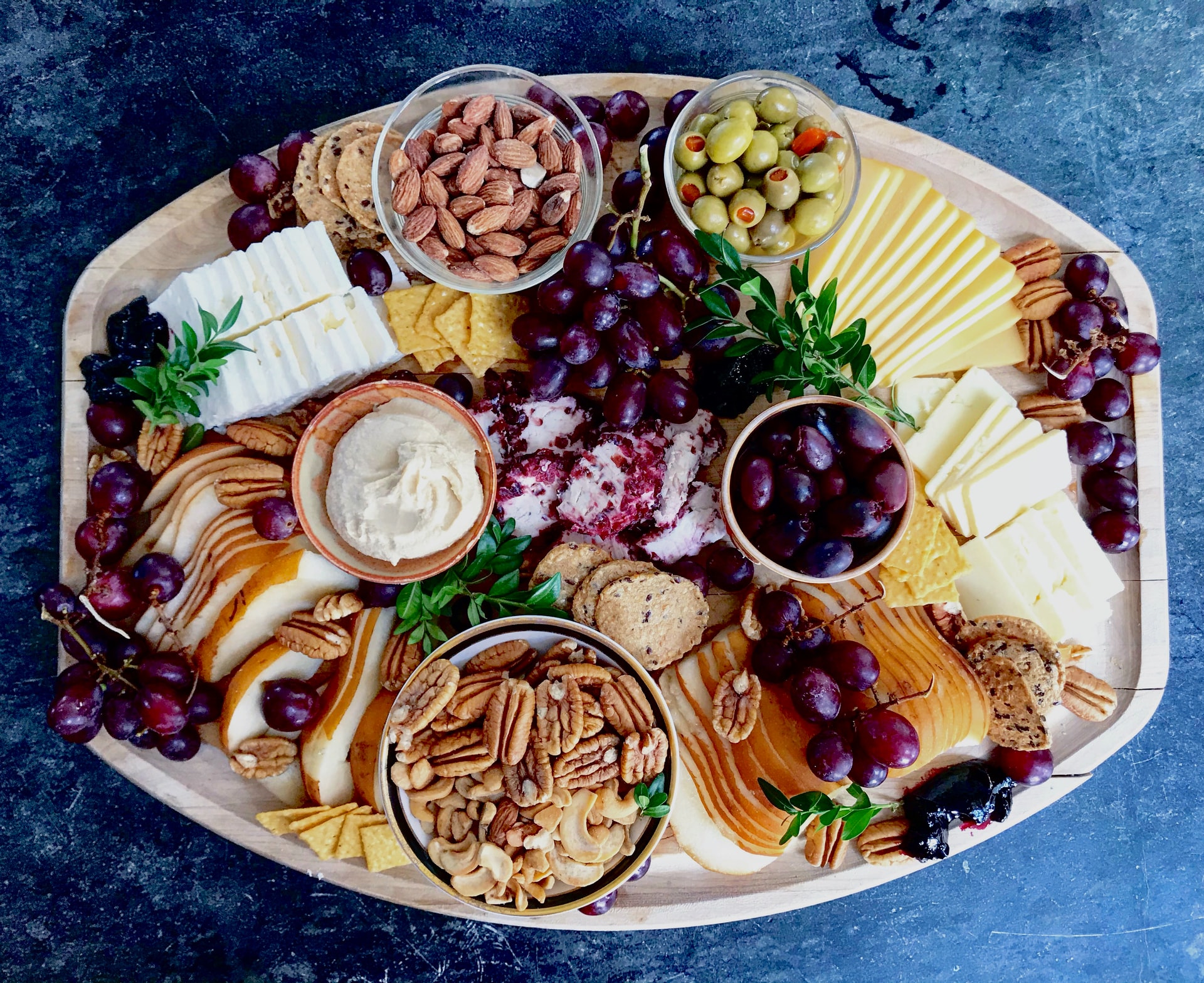 Food&Drink Writer and Cheese Lover Zoe Bush runs through some of her favourite festive cheeses to create the perfect platter this Christmas
So many traditions at Christmas are rooted in our love of food. From the traditional turkey on the table to the after-dinner cheeseboard, food is at the heart of Christmas. Cheese is an essential part of Christmas dining and everybody makes room for something from the cheeseboard, even after a Christmas dinner with all the trimmings. It is a versatile dessert and can be prepared to suit a variety of tastes. Here are the ultimate cheeses that must appear on your board this Christmas.
Wensleydale with Cranberry 
Crumbly Wensleydale decorated with juicy cranberries is one of the most celebrated cheeses of the festive period. This creamy and flavourful cheese has a delicate texture which melts in the mouth, adding a zesty and fruity lushness to your board. In Yorkshire, it is traditional to eat Christmas cake with cheese and this tradition began with Wensleydale. Combining the rich fruitcake and crumbly cheese is a tradition that has been tried and tested for generations.
Stilton
Stilton is one of England's most famous cheeses and is a staple of the cheeseboard. This blue cheese has a crumbly and almost soft texture which works in contrast to its rich and bold flavours. Many people feel apprehensive about stilton because the delectable flavour is enhanced by visible moulding. Whilst the ripening is promoted by the development of moulds, they cannot produce any dangerous toxins in the cheese. The cheese is safe and even healthy to eat as these moulds are known to have natural antibacterial properties, so there's no excuse not to give it a go this Christmas. 
Brie
This soft cheese originating from France is commonly described as tasting earthy, fruity, nutty, and mushroom-like. Brie is very popular during the Christmas season and is often combined with fruity chutneys like cranberry or fig which complement its sweet quality. The cheese's nutty flavour means that it also blends delightfully with seasonal nuts such as pecans and walnuts, making it a cheese which successfully draws together the accompaniments of the cheeseboard.
Camembert
Earthy and rich camembert is an essential for any cheeseboard. Camembert and brie are often thought of as being similar, but camembert has a more intense flavour and aroma along with a lovely viscous texture when baked in the oven. You can bake this cheese at 200C/180C fan/gas 6 for 20 minutes, or until it has a liquid consistency to its centre. A gooey camembert straight from the oven is perfectly paired with slices of warm baguette for a winter warming treat.
Red Leicester 
A hard cheese is a crucial part of the cheeseboard and Red Leicester is an excellent choice. It is a strong, mature cheese which will add some variety to the flavours, textures and colour of your cheeseboard. There are often preconceptions about this cheese being boring, but these are misinformed. The flavours are mild but complex, earthy and buttery with a divine nutty quality. This mature cheese pairs well with earthier winter fruits such as apples and grapes.
Vegan Cheddar with Caramelised Onion
Bute Island Sheese dairy free cheese is a great addition to your cheese board and is inclusive of a range of dietary requirements; the cheeses are gluten, dairy, lactose and animal free, and certified Vegan and Kosher. This cheddar style cheese, featuring caramelised red onion, is a particularly exquisite addition to the festive cheeseboard with its tangy flavour enhanced by the sweetness of the caramelised onion. This dairy-free alternative is made with coconut oil and soya.
All in all, these cheeses have a tantalising variety of flavours and textures which meld together to form a sensational festive course. Serve with cheeseboard classics such as grapes, table crackers, warm bread and a selection of chutneys for a truly undefeatable meal. 
---
Check out some more articles from Food&Drink:
Food&Drink's Top 10 Ways to Save Money this Christmas
Isolation Food Parcels for University Students: An Inside Look