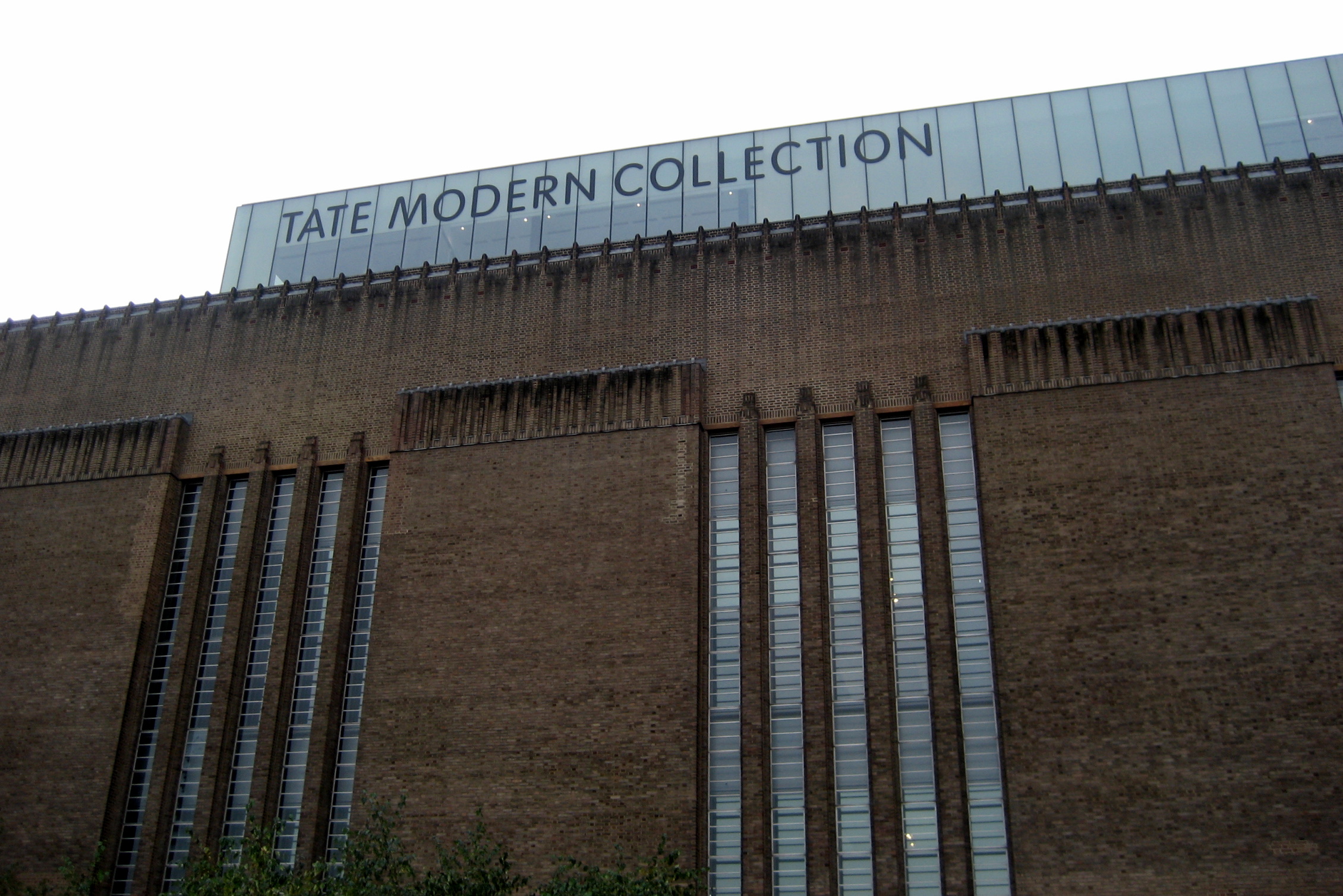 In honour of Black History Month, culture writer Leah Renz takes a close look at Kara Walker's most recent work, Fons Americanas, which directly addresses the traumas of black history
I do not typically associate slavery with play-doh. But the hand-moulded figures which populate Kara Walker's fountain in London's Tate Modern are at once playful and tragic, and their caricatured features are seeped not only in the flowing water of the fountain but also in a bloody colonial past.
Kara Walker's impressive fountain stands at 13 metres tall in the centre of the Tate's Turbine Hall. It is accompanied by a smaller oyster-shell sculpture inside which is the upturned face of a drowning boy; his tears pour continuously from two pleading eyes. 
The larger fountain has two tiered ovals of very pale blue water speckled with miniature ships,  corals and be-goggled swimmers. The first tier – named by Walker as 'the Physical Impossibility of Blackness in the Mind of Someone White' – contains sharks à la Damien Hirst's famous formaldehydes. They represent the sharks which swam after the slave ships in the hope of a new victim thrown overboard. Even today, sharks continue to swim along these trade routes, contrary to their natural instincts.
There is also a dread-locked woman, kneeled over so that her hair covers her face; she looks like she's crying. Rising up from these shallow rippled pools is a pedestal which mimics Victoria's memorial outside Buckingham Palace. But this pedestal is not surrounded by muscled personifications of courage and victory, or other conventional classical characters. 
This pedestal is ringed by more ambiguous figures. The first is a proud sailor in a general's tricorne hat and a belly bulging out between his buttoned coat. Is he a slave-trader, grown fat with corrupt profits? Next to him is a withered tree with a swinging hangman's noose, an unmistakeable reference to America's history of racist lynchings.
Then, in a dizzying change of mood, there is a laughing woman with headdress beside a hunched boy, also crying. It is not clear what or who she represents. She could be a celebration of black beauty, of the richness of the African continent (complemented by the coconut in her hand), or, she may represent a caricatured figure of Queen Victoria, laughing in the face of the suffering her Empire inflicts. Through this interpretation, the child crouched inside her skirts then becomes a personification of Melancholy. 
Above all this, at the height of the fountain, is the arched figure of a black woman with water spurting from her breasts and, chillingly, from a slit in her neck. She is a reimagined Venus, displaced from her shell (which the crying boy now occupies) and transformed into an Afro-Caribbean priestess, both majestic and mutilated, a symbol of violence as well as fertility.
The full title of Fons Americanus, printed on the wall in the style of a carnival poster, further subverts the function of monuments. It invites the reader to "gasp plaintively" in a "friendly family setting" at the horrors of Empire and the transatlantic slave trade. Like the artwork itself, it is a disconcerting mix of humour and condemnation, and the reader is forced to consider their own reactions to monuments and other stories of the past. 
This piece is a work about history, and how we remember the past. This country's past does not consist solely of monarchs, big buildings and victorious naval battles. This country's past spans across continents, shark-infested waters, and years of suffering and oppression. Fons Americanus raises up the victims of this colonialism. This is what we must remember, implies Walker. This, the evil of colonialism, is what must not be forgotten.
---
Read more for Black History Month:
Decolonising Art Institutions: Display It Like You Stole It
Cultural Appreciation vs. Cultural Appropriation: The Adele Debate