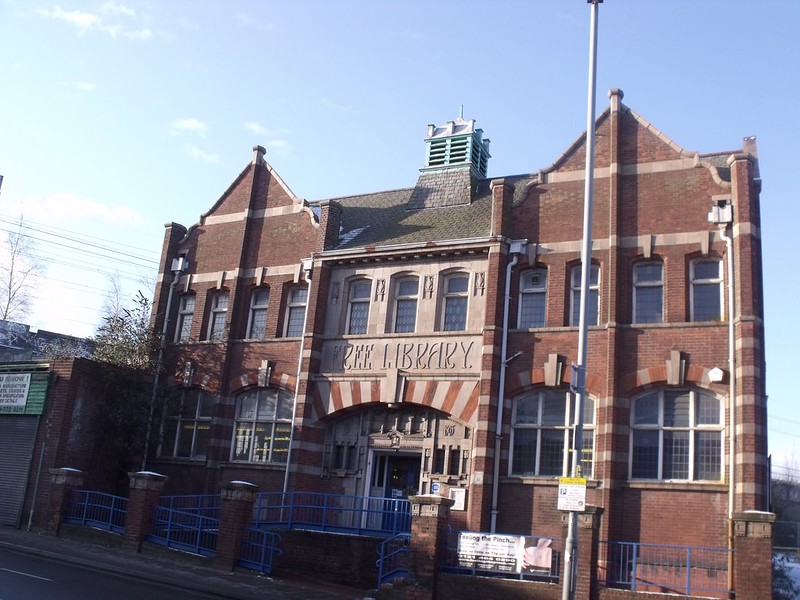 Social Secretary Ella Kipling reports on campaigners' efforts to repurpose the historic Selly Oak Library
Three silhouetted figures have been placed outside Selly Oak Library as part of a campaign to repurpose the historic building. The statues are of Emma Cadbury, who donated the land the library stands on; Josiah Horton, the first ever park keeper at Selly Oak Park; and a Selly Oak nurse.
The campaign is part of a wider effort by Windswept Workshops to reopen Selly Oak library. The local group wants to turn the building into a community and arts centre and hopes that the statues bring 'some life to the increasingly run-down Grade 2 listed building.' 
Windswept Workshops' planned community arts space is set to include a café, a library, workshop spaces, rehearsal spaces, and performance spaces. For university students, the library will be able to serve as an off-campus study space as well as a place to 'relax.' The group also states that student groups will be welcome to use the rehearsal and performance spaces when Guild rehearsal rooms are full.
Windswept founder Gaby Songui said that the group were 'proud of the community for coming together to support the campaign.' Songui also thanked the artists Gugan and Henry for creating such 'impactful' pieces of art 'in an everyday space.'
Songui continued: 'Hopefully, the statues can give the library campaign the momentum it so sorely needs, and inject some more art into Selly Oak high street.'
The Windswept website explains that they are still 'a lot of red tape away' from the New Selly Oak Library, but they have set up a petition calling on Birmingham City Council to transfer the building to new hands before work can begin. Reportedly, a circus performance group is looking to move into the Selly Oak Institute, Touchbase Pears is getting involved with the local arts scene, and with the university drama campus round the corner, Windswept hopes that Selly Oak could become a new centre for arts in Birmingham. 
The petition was started two years ago and states that the Selly Oak library closed in 2018 but has not been properly maintained by the City Council. The Community Partnership for Selly Oak completed a feasibility study and believes that the library has a future under the care of the Community Development Trust. The petition description reads: 'We therefore call on Birmingham City Council to transfer the building to the Selly Oak Community Development Trust immediately. If they are not going to maintain it and use it they should transfer it to someone who will.'
Check out other News articles:
Change in UoB's Regulations on Sexual Assault
Birmingham City Council's New Transport Plan
News Feature: Students Reveal Harassment from Birmingham Bouncers