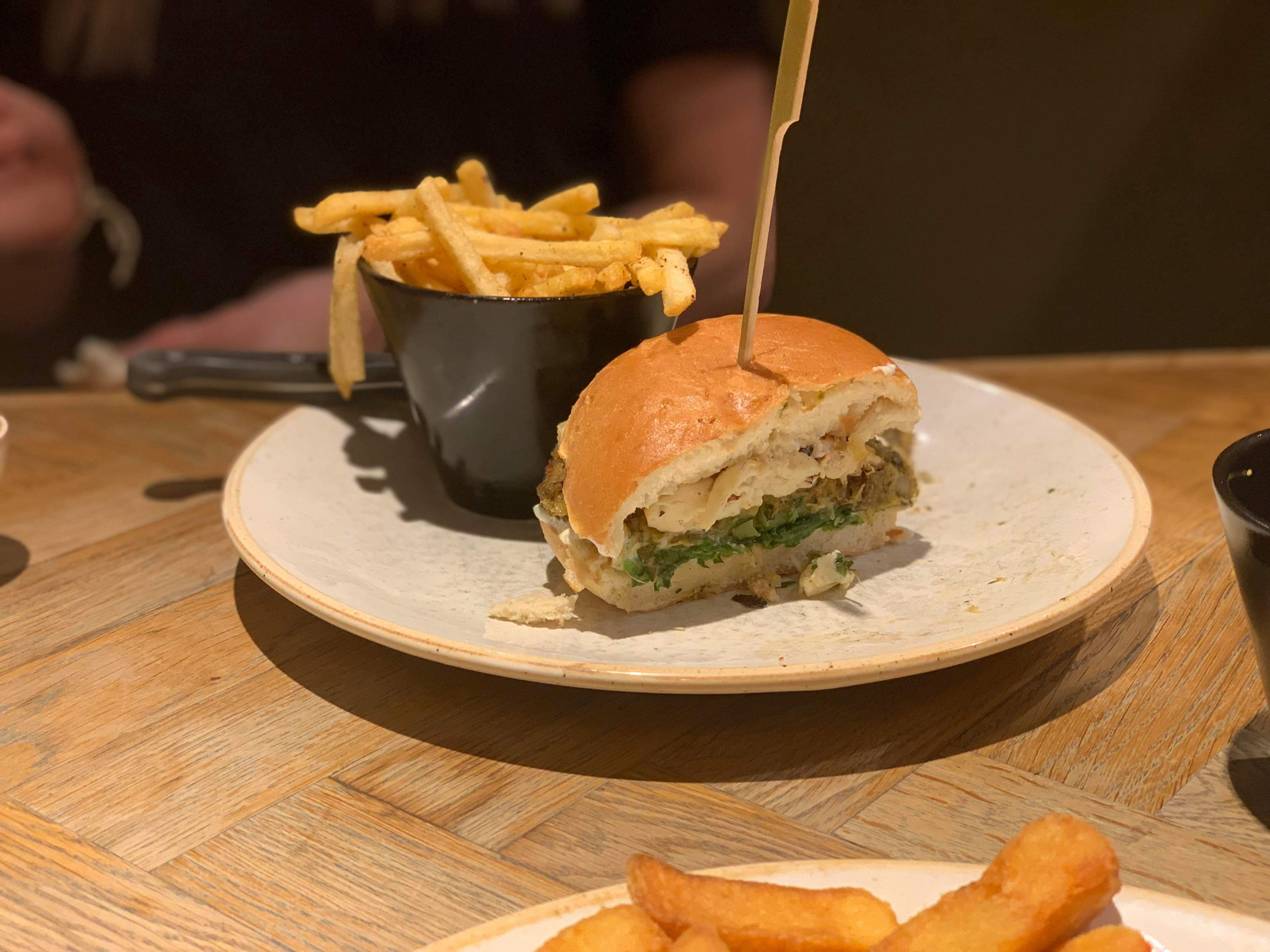 Evangeline Hunt reviews Birmingham's Bar + Block steakhouse and believes it would be a mis-steak for veggies not to try it too
Steakhouse and bar Bar + Block have recently launched their new spring menu, which I was fortunate enough to try on Tuesday evening. As an avid meat eater I was very excited by this prospect, but I thought that the true test would be to bring along my vegetarian friend so we could get a sense of variety across the whole menu.
Upon walking in, we were greeted with a warm smile from the maître d'. Excellent service was maintained throughout the night, which always makes any meal out feel extra special.
The menu itself is very big, almost overwhelming at first – but it's worth taking your time to read every item as they all sounded delicious. My starter was exceptional – I had the 'Asian Crispy Beef' which was the perfect amount of sweet, sticky and spicy. I'm a huge fan of spice, but even if you're not, you would still enjoy this as it was just enough to warm your mouth.
The choice of steaks on offer was impressive. Not only was there the classic 8oz or 12oz, but you could personalise the size of your steak if you wanted anything bigger or smaller – great if you have a particularly large or small appetite. I went for a classic 8oz Sirloin steak, which I asked to be cooked medium rare, with the 'Beef Dripping Triple Cooked Chunky Chips'. The chips were fat, crispy yet fluffy inside – everything a chunky chip should be. My steak was cooked beautifully, with a nice amount of salt on and topped with samphire, which I personally was very happy about. I was unsure whether the sauce I asked for had been forgotten or whether it was just sparingly drizzled on top – either way a minor point.
My friend had the 'Halloumi and Courgette Burger' which she was kind enough to let me try. There was a very generous portion of halloumi in the burger, which is always fab to see. The patty was shredded courgette which seemed to have been deep fried with various spices. The tzatziki dressing went perfectly with flavours from the burger. Despite my meat-eating tendencies I would happily order this delicious veggie burger myself if I were to return.
Even though we were very full by this point, we somehow managed to find a dessert-shaped hole in our tummies. I opted for the 'Lemon & Clementine Cheesecake' which came with summer berries. The tanginess from the lemon really cut through the sweetness from the cheesecake and the berries, which is why I love getting a zesty desert. My friend attempted the 'Chocolate Churros Sundae' but it was truly ginormous. The brownie pieces in the sundae were particularly tasty – gooey and rich in flavour, which was completed by vanilla ice-cream.
My only upset about this restaurant was that I didn't try it sooner. I've eaten at many wonderful restaurants in my four years at Birmingham, and Bar + Block is definitely up there with the best of them.