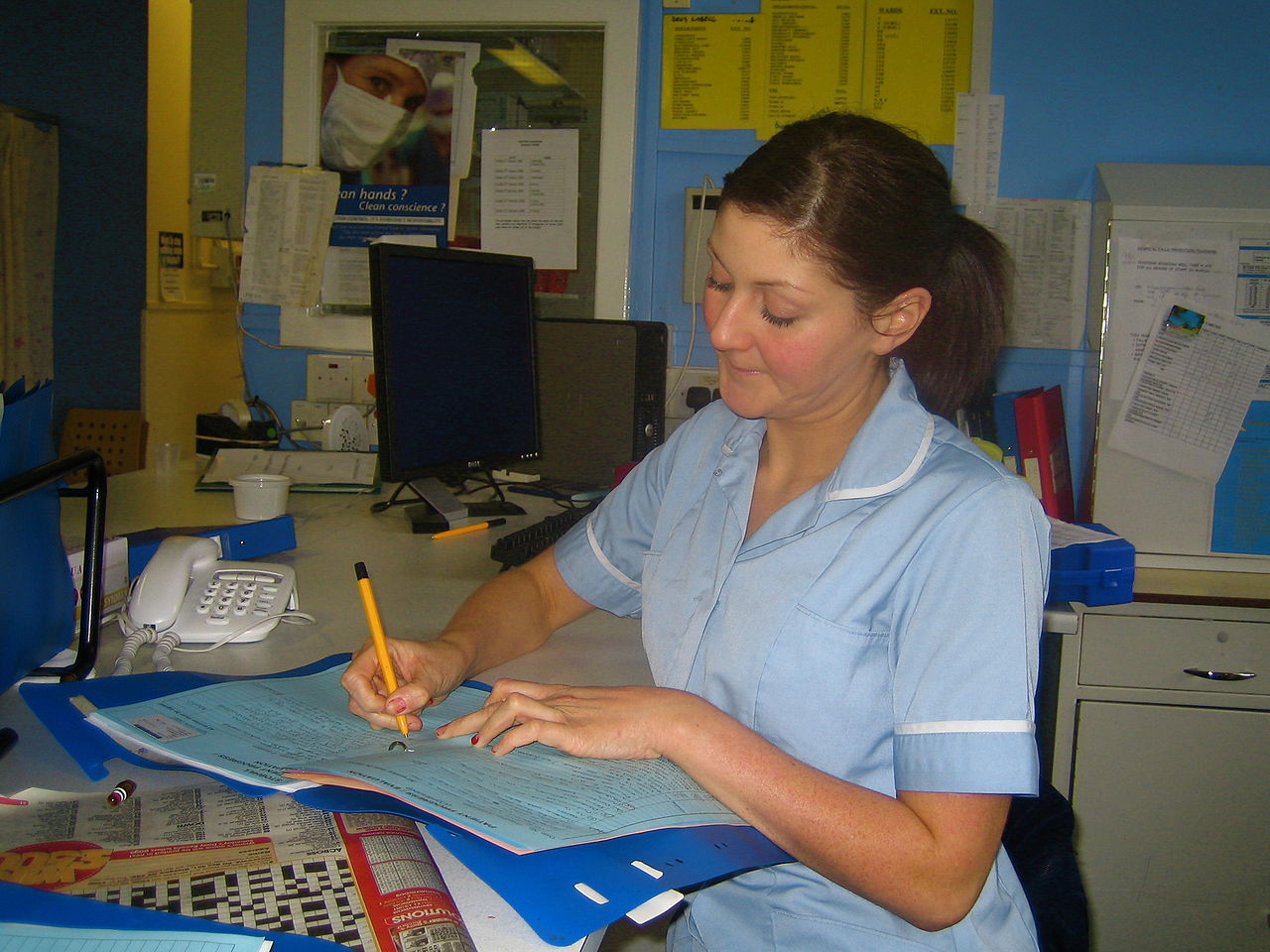 Final-year student nurses, as well as those who have left practice in the past three years, have been called upon to help fight the COVID-19 pandemic
Student nurses nationwide have been given the option to extend their placements and change their structure of their degree in order to join the NHS frontline and help tackle the coronavirus pandemic.
A final year nursing student from Wigan has told the BBC how she has chosen to 'register early' and join the NHS in hospitals. Claire told BBC Radio 5 live that she 'has been wanting to do this for a couple of weeks now.'
The Nursing Standard highlighted how the Coronavirus Act 2020 enables eligible second and final year students as well as ex-nurses the opportunity, should they choose, to work in hospitals.
The Nursing and Midwifery Council (NMC), the regulator for nursing professions in the UK stated that since the 17th of April 2020, they have received over 10,823 registrations. 
Nursing in Practice reported that second year student nurses can now choose to spend 80% of their degree undertaking clinical placement to help with the pandemic, with the remainder being spent on theory. This figure is a change from the original 50% split between placement and theory.
However, final year students can now choose to undertake the entire last six months of their programme in the form of a clinical placement.
Andrea Sutcliffe CBE, the NMC's chief executive said, 'Thank you to everyone who has signed up to our temporary register. To see almost 11,000 people join is truly phenomenal and I am very grateful to everyone who has answered our call. They will make such a huge contribution to the UK response to COVID-19.'
Charlotte Fearn, a final year nursing student from the University of Birmingham said: 'Attending placement as a final year student nurse during a pandemic is a once in a lifetime learning opportunity, being on the 'front line' treating against a deadly virus is something that will stay with me throughout my career as a nurse and beyond. It has brought about challenges and uncertainty but knowing that this will make me part of a unique generation of nurses is keeping me going alongside the motivated and hardworking nurses and doctors on the wards. I am so privileged to be able to look after some of the most vulnerable children in Birmingham and make a difference to their health.'
Eleanor Kenny, a second-year nursing student also from UoB, said: 'Initially, alongside other student nurses asked to make this decision, I was uncertain as to whether or not I should opt into work, mainly because I want to protect the health of myself and my family. However after considering this option, I felt I wanted to take this opportunity to use any skills I do have to help. I am apprehensive to start work in the hospital setting however I have felt reassured after my induction to the trust that I will receive the support and guidance from the staff I will be working alongside.'