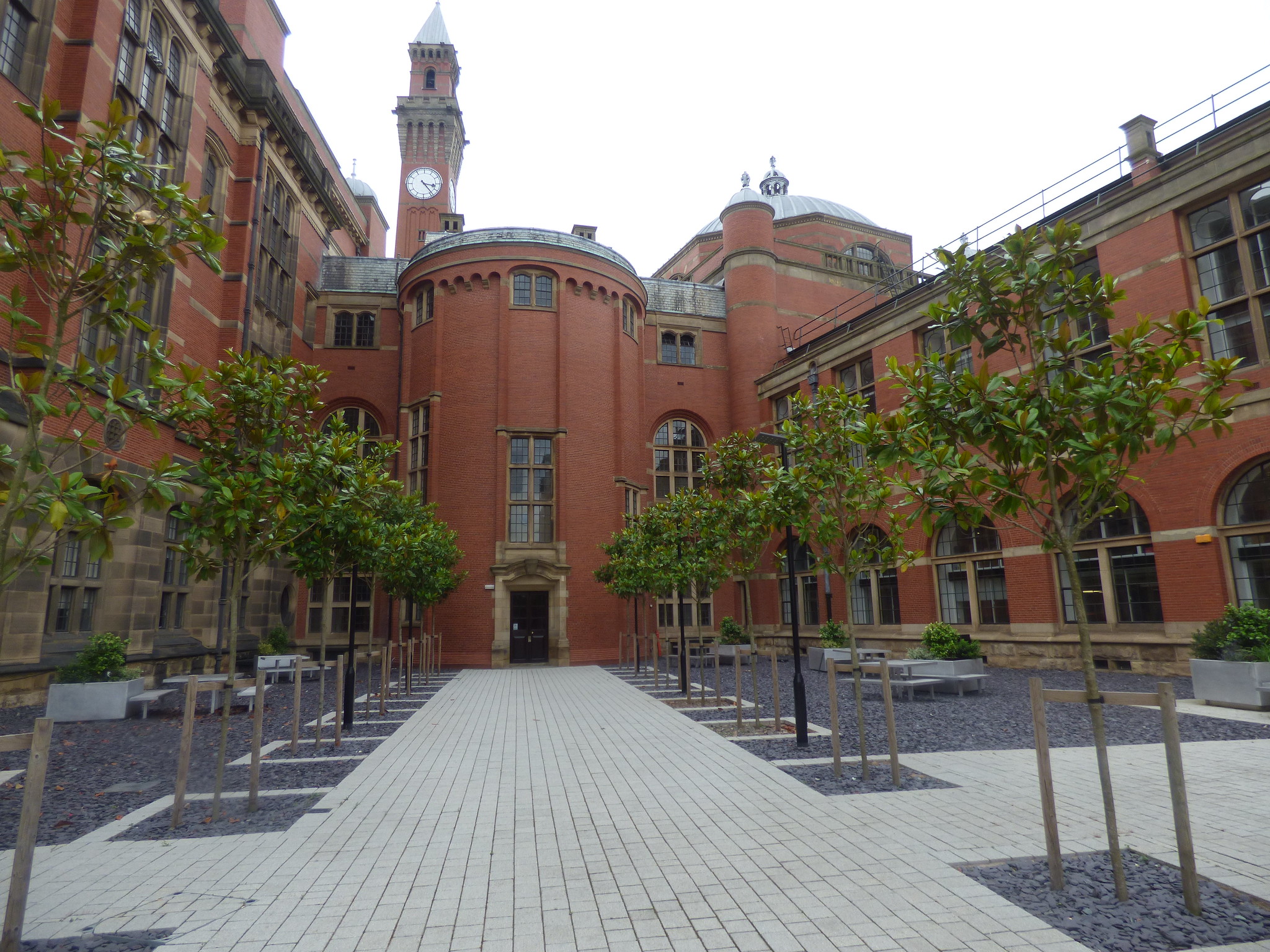 During a postgraduate open day, students were handing out informational leaflets to those visiting, which detailed potentially harmful facts about the University
The student-staff solidarity collective, linked with the University of Birmingham (UoB), handed out leaflets critical of the UoB at the recent Postgraduate Open Day. They told Redbrick their intention was not to put off candidates enrolling at UoB, but to inform them what to expect and enable them to change things. 
The UoB Postgraduate Open Day took place between 1.45 – 4.30 pm on Wednesday the 11th March 2020 in the Great Hall and the Bramall Building. A 'tranquil and picturesque' campus tour was also on offer. 
The protestors handed out many hundreds of leaflets from 1pm onwards at the University Station as potential new postgraduates and their companions arrived. The protestors held 'Ask Us' placards which drew the potential postgraduates to their leaflets. 
The leaflet's headline was 'Here is what the University won't tell you' and listed nine points. These points included 'Our University refuses to report on the BAME pay gap,' 'in 2016, 70% of staff were on casual contracts, the highest Russell figure,' 'student workers faced shift reductions' and 'our VC earns £450,000 with support staff using food banks.'
The protestors continued leafleting outside the Aston Webb main entrance from 1.30pm where security staff instructed them to stop and move on, which they complied with.
One protestor said a security officer told him 'I know who you are' and 'I recognise you from the photographs.'  This protestor explained that security staff told protestors with a banner outside the Bramall Hall entrance they needed two weeks notice for a protest.
One protestor replied that a judicial review of the University protest rules would show if they complied with the human rights act or not. The demonstrators then moved on. 
University rules say that four weeks notice is needed for protests, charity collections and outdoor events. The longer four week rule was introduced in June 2019. The UCU says this new notice period was implemented without the agreement of the trade unions.
The University of Birmingham was contacted for a comment but did not respond.