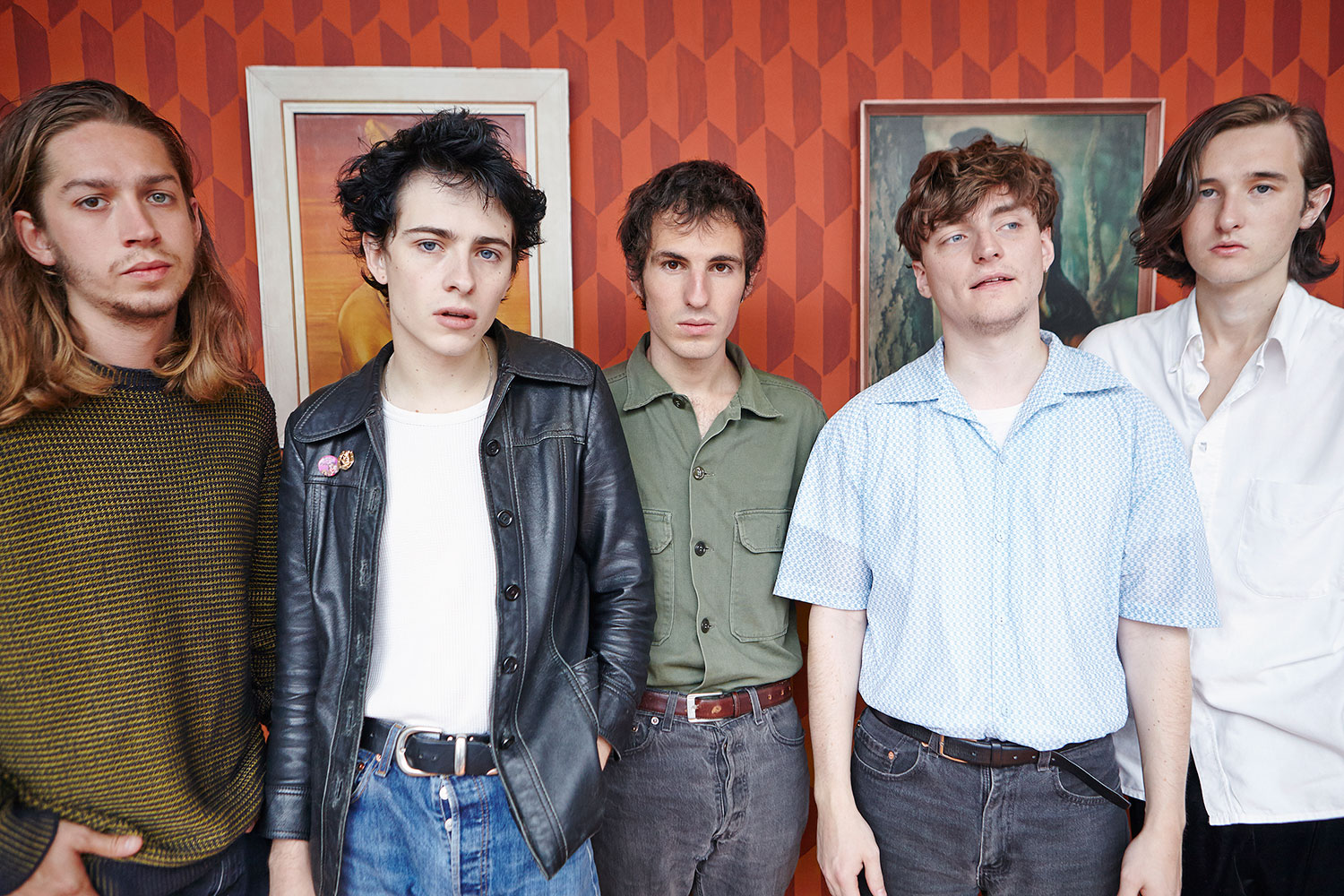 The latest effort from Swim Deep is fun but doesn't stand out from the indie pop crowd in 2019. Music Writer Daniel Badger reviews
Birmingham five piece Swim Deep have returned with their third studio LP after four years since their previous release,'Mothers'. Released on their new label 'Pop Committee', it is as light and trippy as you might imagine. Entitled 'Emerald Classics' after The Emerald, a small pub in Small Heath where many pivotal moments of bassist Cavan McCarthy's life occurred, as he mentioned in an interview with Tim Senna. 
The album is one that, if looking directly at it, you can see through the glitter and echoing cloud dazzle of 80s synth' to find the familiar roots at its core. 'Sail Away, Say Goodbye' finds Austin Williams (frontman) reflecting on his grandmother's dementia. Lyrics on 'To Feel Good' explore his experiences of signing on, while his relationship with his parents is mentioned on 'Father I Pray' and 'Top of the Pops'. However, it is hard to make contact with the album's emotional and personal topics through the veil of soaring light hearted musical overtones. 
The album does not lack heart, it is just not always easy to connect with it (ironically) on a deeper level. Anyone in search of depth rather than jumping up and down to light British indie pop is in the wrong place to begin with. The simple and 'feel good' lyrical and melodic qualities of Swim Deep's songs have been a pervasive feature of their discography since the release of their debut 'Where the Heaven Are We?'. Swim Deep are a band that enjoy frolicking in the field of this decade's particular strain of indie but have not yet developed the evolutionary capabilities to sniff out greener pastures.
In this sense Swim Deep, and the plethora of bands like them, have often felt like the vestigial limb of the indie organism. Decades of developing indie bands have spawned this light, poppy, and easily replicable sound that feels like the desertification of fertile land. It has been done to an exhausting degree, and any further pillaging might leave this sound arid and lifeless. There is nothing singularly bad about the landscape of sound they are inhabiting, in fact on this album you may find Swim Deep in a more favourable light than ever before. It is only that the tiring formula is unable to take us anywhere new. This leaves me feeling a little dejected rather than the comfort or elation that seems the intent. 
That being said, Swim Deep are still very much on form. The stagnancy of the Indie landscape does not lie at their doorstep as much as it does many other bands. There really are some beautiful melodies on this album in classic Swim Deep style. 'Top of the Pops' is a highlight as one of the more melancholic songs where Austin sings "stop leaning on Heavens door'. Perhaps this alludes to the fact they are no longer leaning on their first album (Where the Heaven Are We) and instead moving on to a more mature artistic vision. 
The overall impression of this album is one of mixed feelings. Much of it is reminiscent of Ariel Pink's song 'Feels like Heaven', but doing half the job. I struggle pushing past the fact that Swim Deep are about as wet as their moniker suggests about despite their struggle to break out of the mould of the play-thing of 14 year olds. This album is a fortress of fairy-lights seen through a thick haze of cigarette smoke; it makes little impact but it's inviting dazzle makes you want to go explore nonetheless. If you need a little nugget of shimmering indie in your life, 'Emerald Classics' is an album you should sink your teeth into. Just leave behind any hopes of finding 'one great song that could change the world'.