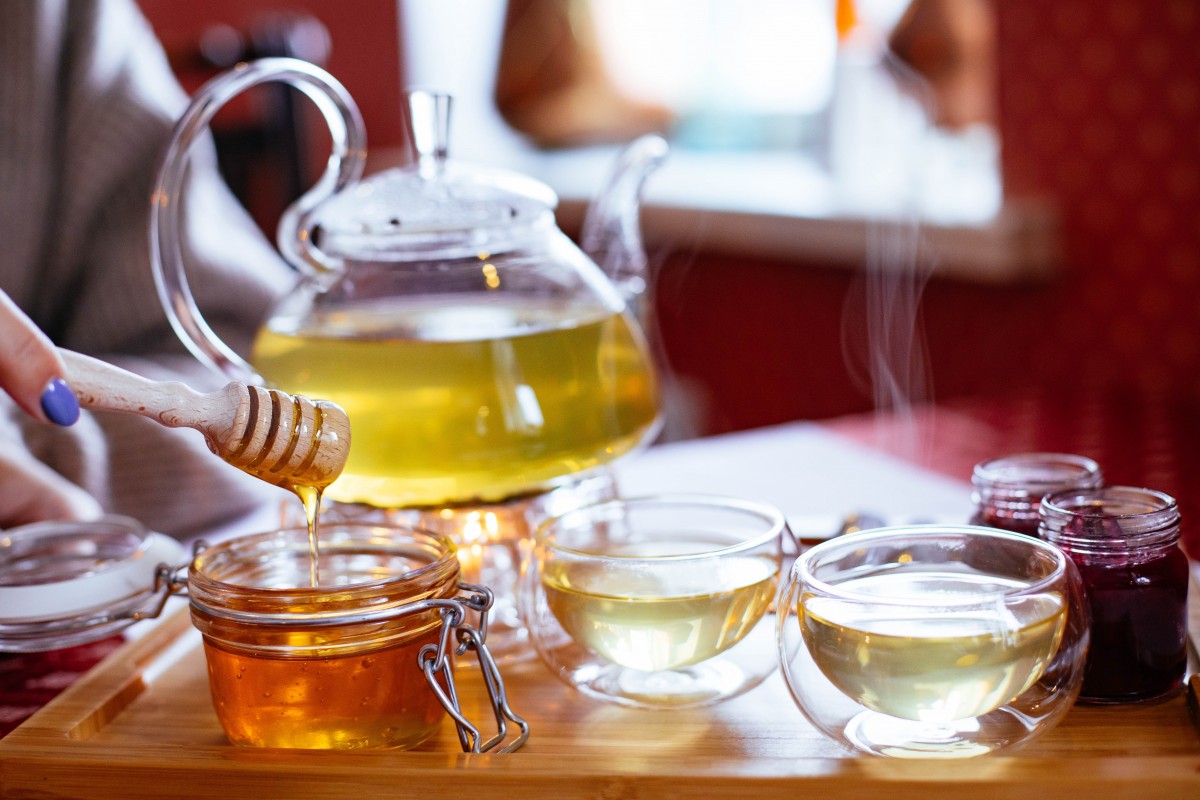 Food&Drink's Phoebe Holdsworth spills the tea on the universal appeal of this drink
Tea: there's nothing like it. Warming, mild and homely, its been a staple of British culture for many years. The classic cuppa transcends the rise and fall of fads and trends and is enjoyed on a multi-generational scale. Be it by your elderly Grandmother, your slightly strange neighbour, or your friends from school, here in the UK cups of tea are enjoyed on a universal level. 
But this is only the case for the classic builders. Tea, like many popular cultural symbols in the western world, has its off springs. But in a country where George Orwell described the classic tea as "one of the mainstays of civilisation," will these variations last? 
We'll begin with herbal tea. Popular in many Asian countries where it can be accompanied by intricate customs and cultures, herbal tea drinking in the UK has, in the past, been reserved for when there's no more Tetley in the cupboard. But this could be changing. Recent studies show many health benefits related to the flowery drink. Blends of Chamomile, ginger or peppermint have been shown to aid sleep, relieve stress, and even help reduce chronic pain. Herbal tea is healthy, especially compared to its caffeine infused counterparts. So, in a world obsessed with health trends such as Veganism or Keto, watch this space. We will be seeing more from Herbal tea. 
Now we turn to herbal teas less healthy brother, Boba. This Taiwanese drink seems a long way from the UKs cup, but has been extremely popular nonetheless, even being sold in the Topshop on Oxford street! The original drink combines tea with milk, sugar and honey, and is topped with small tapioca pearls. Now, thanks to companies like Bubbleology, the options are endless. We have flavours such as Oreo, Caramel, Banoffee and even Pina Colada! Mirroring the rising popularity of Kawaii and k-pop, Boba tea represents another facet of Asian culture that we in the UK love. Delicious, fun and aesthetically pleasing, I hope it's here to stay.
Clearly, tea in its many forms is a constant in every culture. It is one of those rare things that are shared and enjoyed on a global scale, and every single variant is delicious. Tea goes beyond cultural boundaries, and while each country has individual tea customs that should be respected, they can also be enjoyed universally. So start your day with the British beverage, enjoy a bubbly Boba on the go and settle into the evening with a healthy herbal. Tea has no limits, enjoy it!