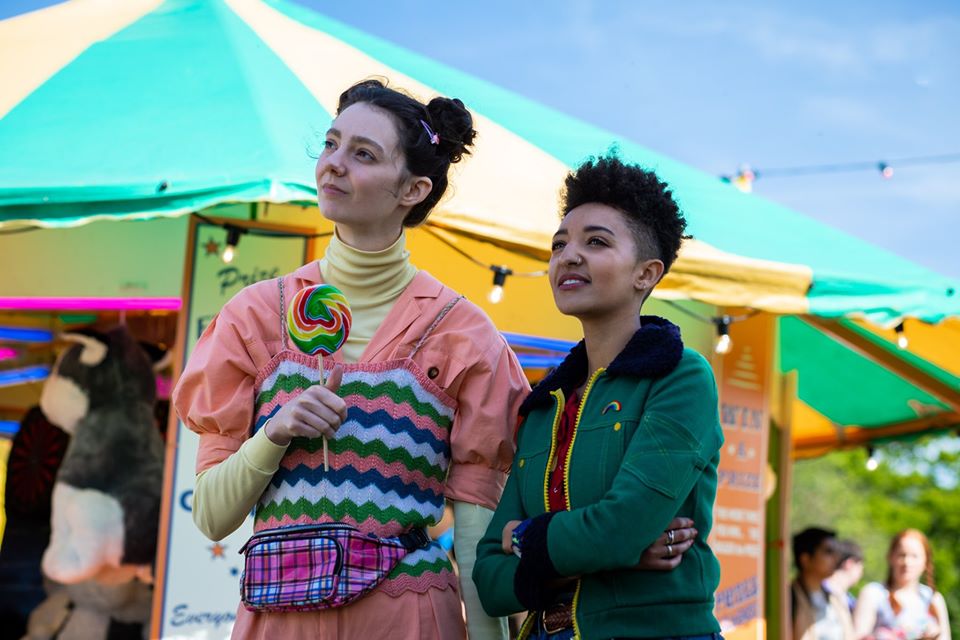 Want to go back to a simpler time? Redbrick's writers and editors explore the best teen shows
Aneesa Ahmed – Skins
With lockdown being implemented for the foreseeable future, there has never been a better time to re-binge Skins. Labelled a 'period drama about a long-lost breed of hedonistic teens' by The Guardian, Skins has three seasons, each of which follows a group of teenage friends in Bristol and tackles important themes, such as poor mental health, divorce, eating disorders and more. 
These teens lead lives of sex, drugs and rock and roll, something previously unseen or shown as taboo in dramas about teenagers. Many of us either grew up wanting to be Effy (Kaya Scodelario), from Season two, or hating her, and we all grew similar connections to the other characters because of how memorable they all are. So, what better time to re-watch Skins, now that many of us have lived through our late teenage years and we can watch back and sympathise better with what the characters were going through. This time, we may develop different relationships with them.
---
Frankie Rhodes – Glee
If you're looking to re-live your school days, or want to reminisce times when the schools were actually open, then look no further than this teen classic. Despite being released over ten years ago, the current hype for musicals and high-school romances has provided this show with a renaissance. If you haven't seen it before, now is the time to acquaint yourself with the students of McKinley high school, as the social outcasts form Glee Club – a place to perform show choir tunes and practise for the all-important regional competitions.
You can expect drama, break-ups and musical montages – you can also expect to cringe a lot over Will Schuester (Matthew Morrison), the funk-obsessed coach of Glee Club. Aside from flamboyant teen storylines, the show also tackles a lot of serious themes such as homophobia and mental illness, so it's worth a watch even if you aren't into all the glitz and glamour. 
---
Talia Knoble-Gershon – Sex Education
Sex Education helps us forget about our everyday struggles because it transports us into a whole different world. The show focuses on Otis (Asa Butterfield), a secondary school child whose mother (Gillian Anderson) is a sex therapist. It is set in a stunning secondary school in the English countryside. Yet the school is so different from an ordinary British school it allows the person watching to escape into a world far away. 
Sex Education focuses on relationships, from friendships to romance to the familial kind. The fact that it focuses on so many important relationships gives an informative insight to the person watching. I have gone back to this show now because in a time like this one needs an escape, a place of safety and solace. Somewhere where you can stop thinking about the current situation and have a true laugh. The show is unique because it is a feel-good TV show whilst also being informative and having many deep, complex lessons behind it, which we can all learn from. I would definitely recommend watching the show; Sex Education has provided me with many laughs, lessons and good times.
---
Kelsey Baxter-Sibley – Dynasty
Premiering in 2017, Dynasty is a reimagined version of a 1980s soap of the same name. Focusing on two filthy-rich American families, the series follows members of each in their friendships and catfights, but primarily centres around two key women – billionaire heiress Fallon Carrington (Elizabeth Gillies), and her stepmother-to-be Krystle (Nathalie Kelley).
Dynasty is ideal escapism as it not only has a plot full of unexpected twists and turns (suspension of reality is definitely required at some points) but it allows the viewer to immerse themselves in a world of unbelievable wealth that is fun for the average student to experience. Even better, there are over 40 episodes of 45 minutes available now on Netflix, and another season is on its way.
---
Morgan Ireland – Buffy the Vampire Slayer
Buffy Summers (Sarah Michelle Gellar) is new in town. After being kicked out of her last school for burning down the gym ('That gym was full of vampi— asbestos!') all she wants is to keep her head down and finish high school. Unfortunately for her and fortunately for us, Buffy's vampire-slaying career is only just getting started. With seven seasons under its belt and more from its spin-off, Buffy the Vampire Slayer is perfect binge-watching material.
Buffy offers escapism rich with witty dialogue and clever writing. It refuses to patronise its viewers, dealing with issues from first love to institutional corruption through metaphor, classic horror tropes, and comedy. Buffy the Vampire Slayer is a poignant reminder that evil— from the big bad vampires to the more mundane antagonists— can be defeated, and you don't have to be the Slayer to do the defeating – though, one must admit, it certainly helps. 
---
Amy Lakin – The Story of Tracy Beaker
With the lockdown meaning that we are likely to be spending more time enjoying TV than ever, I know that I will be re-watching the plights of Tracy Beaker. The Story of Tracy Beaker is the hit teen TV programme, first shown on CBBC in 2002. With the popularity of this childhood favourite, came the sequel Tracy Beaker Returns in 2010. Now that both amazing series in all their glory are on BBC iPlayer, it seems like the perfect time to indulge and relive our old care and stress-free days of childhood and early adolescence.
Tracy Beaker certainly played a key role in my growing up. I can recall scrambling home during my primary and early secondary school years to sit in front of the TV screen to watch it and relax, an occurrence which usually happened religiously every week when a new episode aired. So why not, depart from the usual Netflix shows and revel in some good old teenhood nostalgia?
---
Read the rest of this series here:
Redbrick's Picks: The Best Dramas to Watch During Lockdown
Redbrick's Picks: The Best Comedies to Watch During Lockdown
Redbrick's Picks: The Best Alternate Reality Shows to Watch During Lockdown