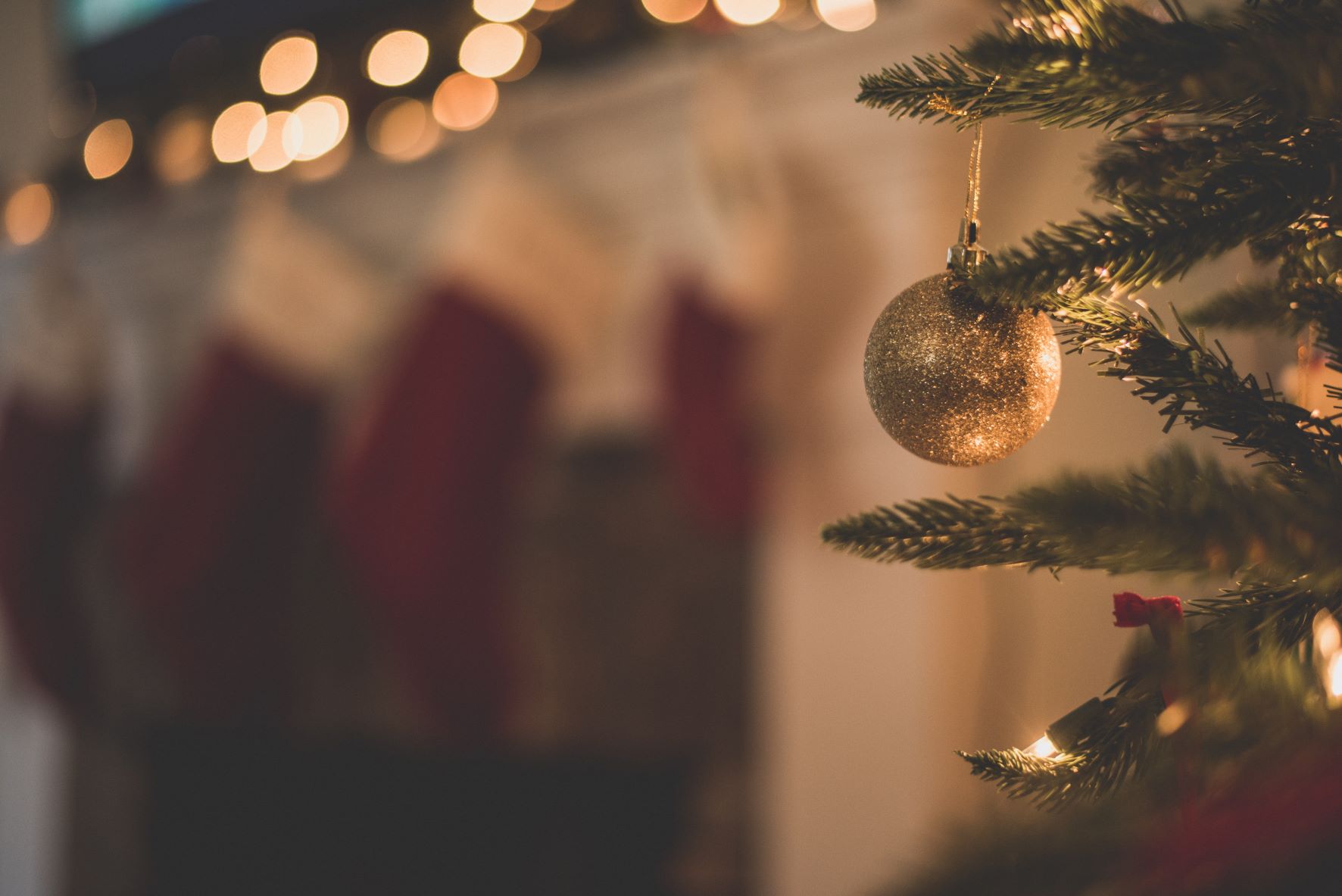 Culture Writers come together to recommend their favourite things to read over the festive period
Cara-Louise Scott – A Gift from Bob 
'A Gift from Bob' is a Christmas edition sequel to the beloved 'A Street Cat Named Bob' that was released in 2012. If you aren't aware of the story, it is a true story by James Bowen who is the narrator and main character of the novel; it tells the story of an unlikely friendship of James, former heroin addict and street musician who is struggling to find money, and a stray ginger cat, Bob, who wants to find a warm home to live in. James begins to take the cat along with him busking or selling the Big Issue in London, and Bob attracts more people over to James, and the two strike up a heartwarming friendship along the way.
In the Christmas edition, which is now a major film, James looks back at the last Christmas that he spent living on the streets of London and how Bob helped him through one of his toughest times. It easily serves as a standalone book if you haven't read 'A Street Cat Named Bob' too.
I remember vividly reading this book over Christmas a few years ago and falling in love with James and Bob and their unique friendship. It provides a heart-warming read and with it only being 192 pages, it is the perfect size book to read over a few days during the festive season.
This book is an inspirational, beautiful novel to delve into that really makes you realise the true meaning of Christmas and the importance of friendship, helping others and appreciating the little things in life. It makes you think: If everyone was like James and Bob, we'd live in a much kinder world.
---
Kathryn Dungey – Little Women
Little Women by Louisa May Alcott charts the journeys from childhood to adulthood of the March sisters: Meg, Jo, Amy, and Beth. It depicts their fiery spirits, sisterly affections, and interactions with love. It also explores important issues including gender inequality and dealing with grief. As my favourite novel growing up, it is the perfect nostalgic story to return to at Christmas.
With Christmas as the setting for its opening and closing scenes, and with Jo making the famous opening remark that 'Christmas won't be Christmas without any presents', it also centres around the importance of generosity, gratitude, and learning to be more selfless. This becomes a welcome portrait of humble festivities centred around compassion and spending time with close family and friends, a gentle reminder of what is most important during a time when it is easy to focus only on material gifts.
It is a story that captures the highs and lows of life and growing up, making it one that will have you smiling and reaching for a tissue at the same time. Plus, you can then watch the much-loved Greta Gerwig adaptation on Netflix – a film that everyone can enjoy at Christmas.
---
Halima Ahad – Nativity! The Musical 
Nativity! The Musical is a feel-good and fun loving musical that everyone should watch this Christmas if they get the chance. The musical is directed by Debbie Isitt, who directed the much loved films which have been a hit ever since the release of the first film in 2009. The musical follows the children of St Bernadette's, a Catholic primary school in the heart of Coventry, who are attempting to create a musical version of the famous Nativity play. However, the only trouble is that teacher Mr Maddens has landed them all in a big lie, by saying that Hollywood are coming to see their play and are turning it into a film.
The soundtrack of the musical is memorable and catchy, any song will want to make you get up and dance to the beat. The set design and performance of the actors & actresses is even more extravagant and this is why you should definitely watch Nativity! The Musical at the Birmingham Rep this Christmas.
---
Hannah Gadd – A Christmas Carol 
Charles Dickens' timeless classic A Christmas Carol details the story of the mean-spirited Ebeneezer Scrooge who transforms his miserly ways and discovers the essence of Christmas. Scrooge is visited by four ghosts installing fear and sparking his change into a charitable, gentler man. A Christmas Carol captures a complete feeling of nostalgia with many reading it at a young age or experiencing it in a classroom environment and therefore unlocking the youthful joy of the holidays. The novella lends us engaging details of childhood experiences and allows us to enjoy Christmas' sentimentality by calling out our human absurdities.
Dickens manages to put together a story that we are reminded of every year and relish in the message of togetherness, positioning the story as arguably one of the best Christmas tales in literary history. The novel is more than simply a piece of fiction as it annually replicates a perfectly festive atmosphere and a beautiful reminder of holiday essence. The allegory is a glimpse into the events which could take place if we were to be distracted by trivialities ignoring the true spirit of Christmas, making the story a perfect read towards the end of the year when we can learn from Dickens' timeless truths.
As you journey into the Christmases of Past, Present and Future you will rediscover love, compassion and gratitude and the novella will gift you an invaluable sense of nostalgia.
---
Lucy Parry – Festive Romance Books 
Christmas is the best time of year to find your soulmate, at least, that is what all the Christmas rom-coms tell us. But If you are not in the mood to venture out in the cold or to suffer the immense crowds in the Bullring in order to secure your true love, then feel free to live vicariously through the characters in these books.
The Twelve Dates of Christmas by Jenny Bayliss
34-year-old Kate Turner is ready to give up on love; she feels content with her job and her friends. Her best friend Laura has other ideas and signs her up for 'Twelve tailored chances for perfect harmony'. Love could be closer to home than she thinks. With a snowy small town setting, numerous disastrous dates and a good dash of British humour, this book is sure to get you in the Christmas spirit.
A Christmas Celebration by Heidi Swain
When Paige returns to Wynthorpe Hall, she discovers that a lot has changed. While running errands for the locals, she keeps bumping into handsome but brooding Brodie. There is more to him than meets the eye. Brimming with warmth and festive cheer, this book is perfect to read with a hot chocolate in your hand and a fluffy blanket on your lap.
Snowed in for Christmas by Sarah Morgan
Lucy's last chance to save her marketing agency is to secure the major account, Miller Active. She arrives at Ross Miller's family home to deliver her pitch in-person. She then gets mistaken for Ross's girlfriend and by the time the confusion has been cleared up, a snow storm has struck. Lucy finds herself snowed in with a family on the brink of meltdown. This book is gorgeous, big-hearted and joyful.
---
Enjoyed this? Read more from Redbrick Culture here! 
South Asian Heritage Month: What to Read
Black History Month: Culture's Favourite Picks