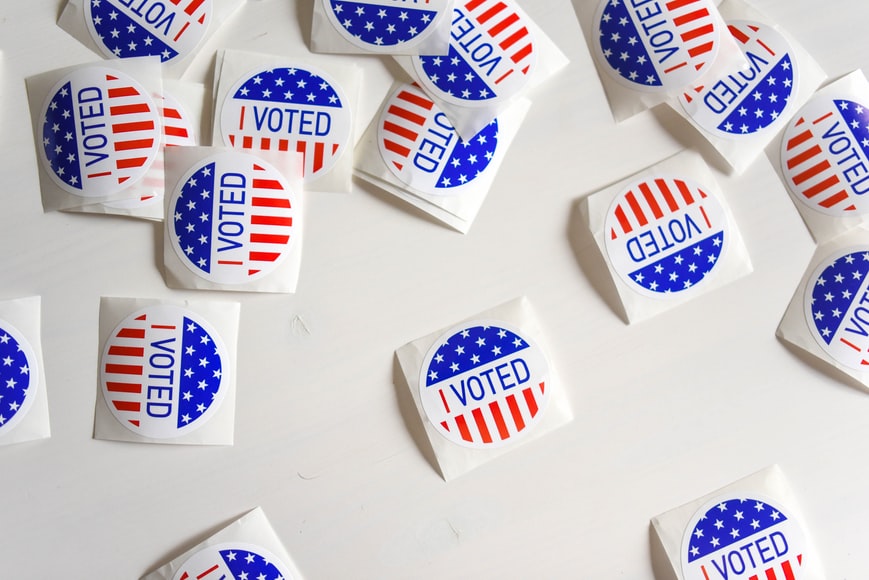 Comment Writer Kit Parsons discusses the upcoming 2024 election, the candidates, and who he believes can defeat Trump
The 2024 US Presidential election may, rightfully so, seem a long way away. But after the midterms later this year, the Presidential primaries will very much be on the horizon, and certainly will force their way into the public consciousness. President Joe Biden, who is already 79, has said he intends to run again, with VP Kamala Harris as his running mate. Despite the fact that incumbents tend to have advantages in elections, this may not be the case for Biden and Harris in 2024. I do not like saying negative things about Biden, as he does seem like a nice man; like America's Grandad if you will. Although Kamala does not appeal to me as much, reading her book 'The Truths We Hold,' did make me understand her journey more and subsequently like her more.
But in this instance, my opinion means absolutely nothing. I cannot vote in America. What I think holds absolutely no weight. The views of the American people are what matters. And they do not paint a promising picture for Biden and Harris. Polls show only 40% of Americans approve of Biden, whilst a shockingly low 28% approve of Harris' job performance. You may think that 40% is not that bad; Trump's average approval rating was 41% after all, he even finished his term with an approval rating of 34%. But it becomes concerning when you consider how Biden is only 6 points ahead of a man who woefully mismanaged his nation's response to Covid, and also incited an insurrection on January 6th. But the picture becomes even more concerning when you consider how Trump had, and still has an incredibly passionate base of supporters. The same just is not true for Biden. Although he won more votes than any other Presidential candidate in American history, I would argue that this was mainly just because so many people disliked Trump.
But maybe Biden does not really want to run again in 2024. He did say prior to his election that he views himself as 'a bridge' to the next generation of Democratic leaders. If this is true, and he does not run again, or if he does not run again due to health reasons (which many people in their 80s may encounter) who would take up the mantle of the Democratic party? The heir apparent would usually be the incumbent Vice President but considering how Harris is noticeably more unpopular than Biden, this likely would not be a wise move from the Democrats. I also worry that if she were to be the Democratic nominee, she would become more unpopular as she does more interviews. For example, in a recent interview about the Biden administration's Covid-19 response she said 'It is time for us to do what we have been doing, and that time is every day. Every day, it is time for us to agree that there are things and tools that are available to us to slow things down.' Now, obviously one bad interview is not anywhere near enough to suggest that someone would not be a good Presidential candidate – everyone has bad days after all, but when you pair her seemingly poor interview skills and her low approval rating with the fact that her 2020 Presidential campaign ended before the Iowa Caucus, combined with being outlasted by people no-one had heard of before the campaign like Andrew Yang, I think it paints a clear image that Harris is not the person to beat Trump, as I think he is very likely to run again.
Other front-runners for the Democratic presidential nomination would likely be Secretary of Transportation Pete Buttigieg and Senator Amy Klobuchar, who both ran in 2020, finding greater success than Harris. They both endorsed Biden in a dramatic move before Super-Tuesday, helping him significantly to beat out Bernie Sanders. Buttigieg seems to appeal to some of the liberal wings and was often compared to Obama. But I do not think he is the man to beat Trump in 2024. This is because I think he is a career politician who will do anything to further his career. For example, he previously backed 'Medicare for All,' when that was popular, but did not during his Presidential run (probably to win over more corporate donors). He also had a spectacularly poor level of support among African American voters in the 2020 primary.
I think Klobuchar would have a better chance at beating Trump. She has strong levels of support in the Midwest, and the battleground states in the Midwest can often decide elections. Despite this, I do not think she should be the Democratic nominee because she is part of the democratic establishment that is so unpopular. Despite this, she certainly would be a far better choice than 2016 nominee Hillary Clinton. Despite her spectacularly shocking defeat to Trump in 2016, which I would argue is the perfect example that she is very unpopular and should not run again, it has been said by a former advisor to Bill Clinton that there is a 'good chance' she will run again in 2024. That would be catastrophic for the country, and I think if she does win the nomination she may as well not bother campaigning in the run-up to the general election, as she would get electorally destroyed.
I think Democrats need to be bold and look elsewhere. The Democratic establishment will do all they can to suppress progressives in 2024, as they did to Bernie in 2016 and 2020. Despite this, the progressive wing of the Democratic party should never give up. Bernie came so close, he was the first candidate to win the popular vote in all three early voting states. Two progressives that I would like to see run are Marianne Williamson and Nina Turner. Williamson ran in 2020, championing progressive policies. She also just seems like an incredibly nice person, and this should not be underestimated. Nina Turner is a former Ohio State Senator, who was also a national co-chair for Bernie's 2020 campaign. Although she is currently running for Congress, she is a devout progressive who I believe genuinely cares about the American people. I would also love to see her debate Trump.
I asked the great Rev. Wendy Hamilton, who is running for Congress in D.C (check out her website revwendyforcongress.com) for her views on the 2024 Democratic Primary. She said 'I'd like to see a transformational candidate run.  I'm not sure who that is right now. And while I respect President Biden, and voted for him, I'm not convinced he is the one to navigate this next frontier for the US and the World.' So, although Rev. Wendy is unsure who is best to take the mantle, she agrees that Biden is not the man for 2024.
To conclude, Biden is very unpopular and may not even run again. If Democrats are to stand a chance, they need to stop suppressing the powerful progressive voices in their own party. Although Biden won in 2020 (I would claim due to Trump's unpopularity), we have seen from 2016 what happens when an establishment Democrat goes up against Trump. If Democrats are to stand any chance, they need someone like Williamson or Turner. But regretfully, I am seriously doubtful that the Democratic establishment will not do everything in their power to suppress progressives like they always do. If they do, mark my words. If Trump runs, which he probably will, he will win. Only a progressive can stop him.
---
Read More From Comment:
Antisemitism Today: My Experience
Ending Plan B Restrictions: Living With The Virus