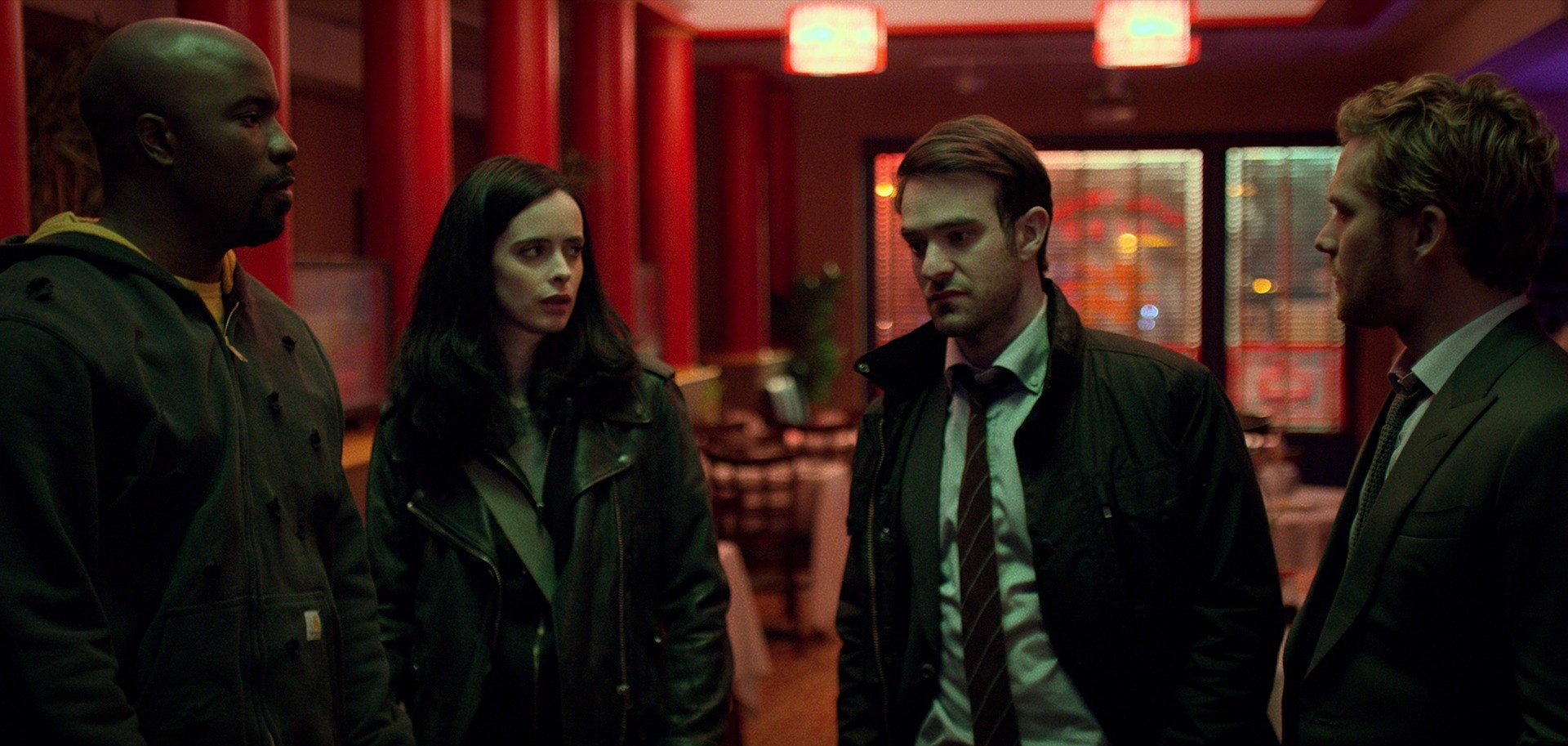 As all of Netflix's Marvel shows officially make the move to Disney+, TV Critic James Evenden gives us the lowdown on which ones are worth the watch
On March 16th, when the rights for the Marvel characters switched from Netflix's hands back over to Disney for their streaming service Disney +, it signalled a clear shift in the streaming wars. I think this move shows Disney adopting Netflix's practices of casting the widest net possible with its approach to content. Netflix has built an empire on content that is mostly average, with a few gems sprinkled in for good measure. I would argue this move from Disney is an active attempt to gain a foothold over its largest competitor, not to particularly enhance their streaming service. Despite Disney's best efforts, Netflix still dominates the market.
I have a mixed relationship with these shows. In my opinion, they vary wildly in quality and there are fewer good shows than weaker ones. I started with Daredevil, which to this day is one of the best series I have ever seen. It felt fresh, bold, and was finally the adult take on the Marvel Cinematic Universe (MCU) I had wanted. This was before the trend of updating classic heroes with violent films, such as Logan, had really caught on. The action was incredible and its central villain, Wilson Fisk (Vincent D'Onofrio) was excellent, as was Matt Murdock himself (Charlie Cox).
For the rest of the shows, I had more mixed feelings. I still really enjoyed the first season of Jessica Jones, as it kept the mature themes of Daredevil and gave them a female-orientated spin. The first season tackled the male-female dynamic in superhero fiction deftly, with a fantastic villain in Kilgrave (David Tennant). I watched these two shows after The Defenders was already out. It promised an Avengers-style team-up show with Daredevil, Jessica Jones, Luke Cage, and Iron Fist. This was before I had begun to develop Marvel fatigue, so I was really excited to catch up on the latter two's adventures.
The first seasons of Luke Cage and Iron Fist brought me more mixed results. Luke Cage was fun, but not of the quality of Daredevil or Jessica Jones. I had a good time with it, but it never really stayed with me. Iron Fist season one was actually bad. It featured dull action, a lifeless story, and a bland performance from Daniel Rand (Finn Jones). The character of Colleen Wing (Jessica Henwick) was a bright spot. Sadly, she could not save the first season from less than mediocrity.
I felt the same with The Punisher. Despite Frank Castle (Jon Bernthal) imbuing all of the necessary rage needed with Bernthal's powerful performance, it still fell mostly flat for me. The violence also became too distasteful for me at times, verging on sadistic in certain places. I am fine with graphic violence, but sequences in the first season still unsettle me today. A scene towards the end with a mirror is still the most violent thing I have seen, and not in a good way.
The Defenders itself was a fun-enough time. In my opinion, it never lived out its full potential and never quite came together. Once the novelty of seeing the four titular heroes together wears off, the characters lacked chemistry. Daredevil is the only show out of the five that I have watched to completion. But, I do not think this affects my opinion too much because I know the gist of how the other shows panned out. I would still recommend them as fun superhero adventures, especially for someone craving more adult stories and themes in the MCU, which these shows do explore mostly well.
I understand that in these streaming wars quantity over quality seems to be the aim I think it is a business decision, instead of trying to bring these shows to a new audience. These shows have been out for years, and their more violent take on the MCU does not fit in with Disney's more family-friendly content. That being said, it makes sense that Disney would want to keep all of their licensed characters under one banner.  I believe that as the streaming wars rage on, there will be a noticeable shift to a more business-orientated strategy rather than creating quality content. Disney's reclamation is the start of this transition.
---
Check out Redbrick TV's reviews of Disney+'s Marvel shows here:
Review: The Falcon and The Winter Soldier