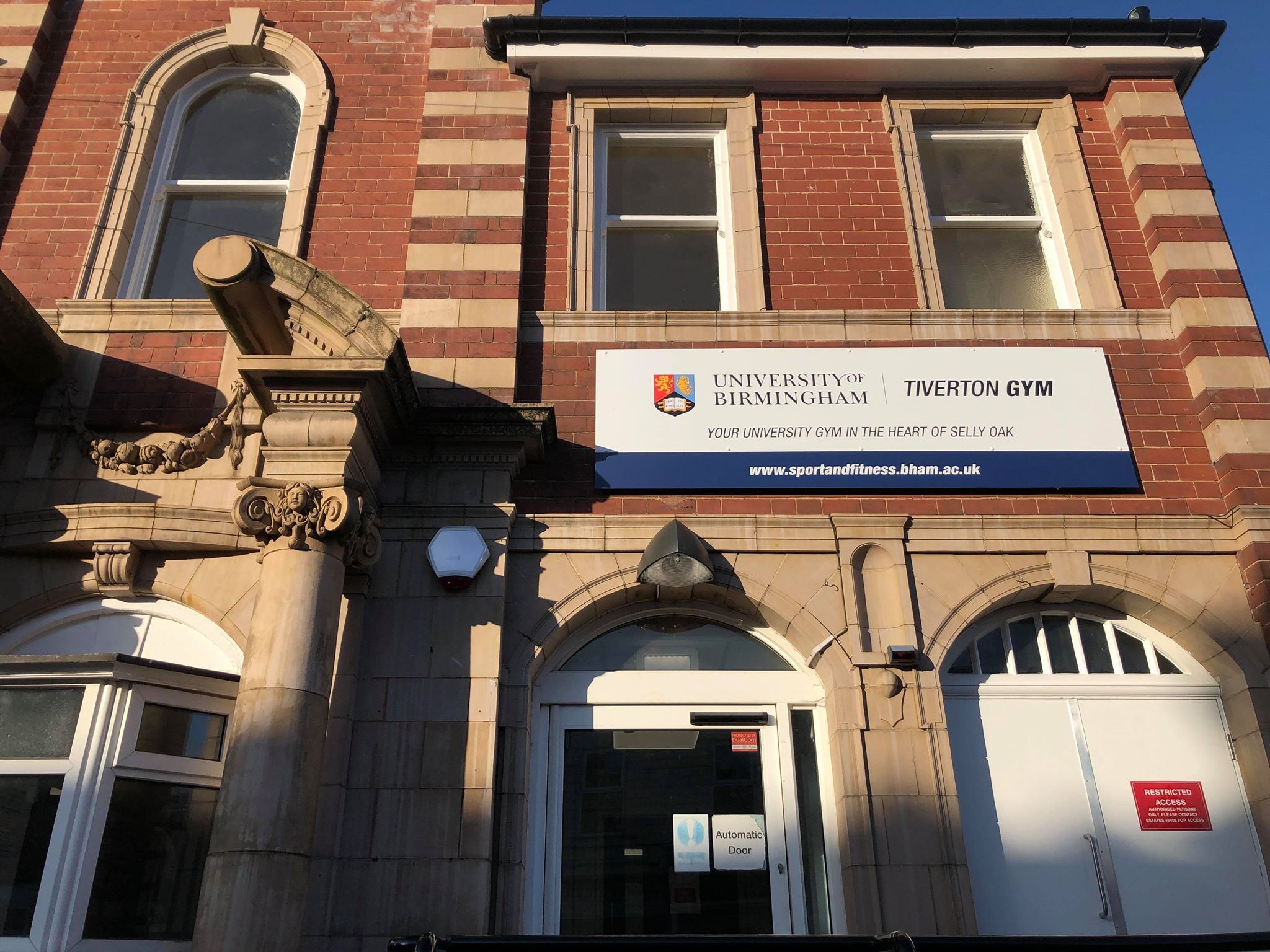 Sport Editor Kit Shepard assesses the new University-owned Tiverton Road facility
With more students than ever keen to live a healthy lifestyle and stay in shape, it is little surprise that UoB Sport and Fitness has been immensely popular since its arrival on campus in 2017. However, the university's recent re-opening of the Tiverton Gym offers an alternative workout option.
The new facility is a re-development of the Tiverton Pool and Fitness Centre, located just a few minutes' walk from campus on Tiverton Road in Selly Oak, where the majority of UoB students live.
Previously, UoB Sport and Fitness was the only convenient fitness centre. Its proximity to lecture theatres, the library, and the Green Heart made it possible to fit in valuable exercise around the most hectic of schedules. With the Tiverton Gym now in operation, many have an option even closer to their accommodation.
A gym in Selly Oak sounds ideal in theory, but is it all too good to be true? There is no denying that the University's campus-based gym, although more expensive, has far superior equipment and opportunities for those seeking to be active this academic year.
Of course, the Tiverton facility possesses more than enough apparatus for an excellent session. Its free weights room includes lifting platforms, benches, and a medicine ball throwing wall. Meanwhile, there is a floor containing a variety of cardio and resistance machines. There will also be an area for stretching and a cable room.
However, it is hard to overlook the advantages of the campus gym. It boasts a wider range of equipment in larger quantities than at Tiverton, including 100 cardiovascular machines, a more spacious free weights area, and interactive screens on certain equipment. Likewise, its personal training programmes and muscle and weight analysis will not be available in Selly Oak.
Moreover, the UoB centre offers a plethora of memberships, allowing customers to prioritise the gym, swimming, squash or a combination of all three to create their preferred fitness plan. There are also several different fitness classes to try, from Aqua Fit to Zumba. For students searching for workouts outside a traditional gym environment, this is undoubtedly the better option.
Early Birds will lean towards the campus gym too; it opens at 6 am on weekdays and 7 am on weekends. The Tiverton Road facility, in contrast, opens at 9:30 am every day.
However, as touched upon earlier, the campus gym's premium features do come at a cost; a peak gym membership, which does not cover swimming, squash or classes, costs £93 more than the Tiverton equivalent.
Another factor to consider is the availability of machines and workout space in both facilities.
The University's main gym gets very crowded in the evenings, although members can avoid this by going earlier in the day when possible. At this stage, it is difficult to predict how popular the Tiverton centre will be but, if it is a hit with Selly Oak residents, its smaller size could lead to similar, if not worse, issues.
Overall, if you are a dedicated gym-goer who would like to use all the latest state-of-the-art equipment, receive expert advice and mix up your workouts, UoB Sport and Fitness is the solution, particularly if you do not live in Selly Oak.
On the other hand, if you are willing to sacrifice space and variety to save some money and go somewhere closer to home, Tiverton may be the right choice for you.
Nevertheless, either centre will be worth the fee if you are willing to adapt a little to your chosen gym, allowing you to reap the physical and mental benefits of exercise.
Membership Prices 2019-20: 
Sport and Fitness Centre – Peak Memberships:
Inclusive: £454
Gym & Swim: £338
Gym: £273
Five Day Peak Gym: £190
Sports and Fitness Centre – Off-Peak Memberships
Inclusive: £319
Gym & Swim: £227
Gym: £178
Swim Saver: £81
Gym Saver: £99
Tiverton Gym:
167, Tiverton Road, Selly Oak
Peak Gym: £180
Five-Day Peak Gym: £125
Off-Peak Gym: £110
The full list of memberships and off-peak hours can be found here.