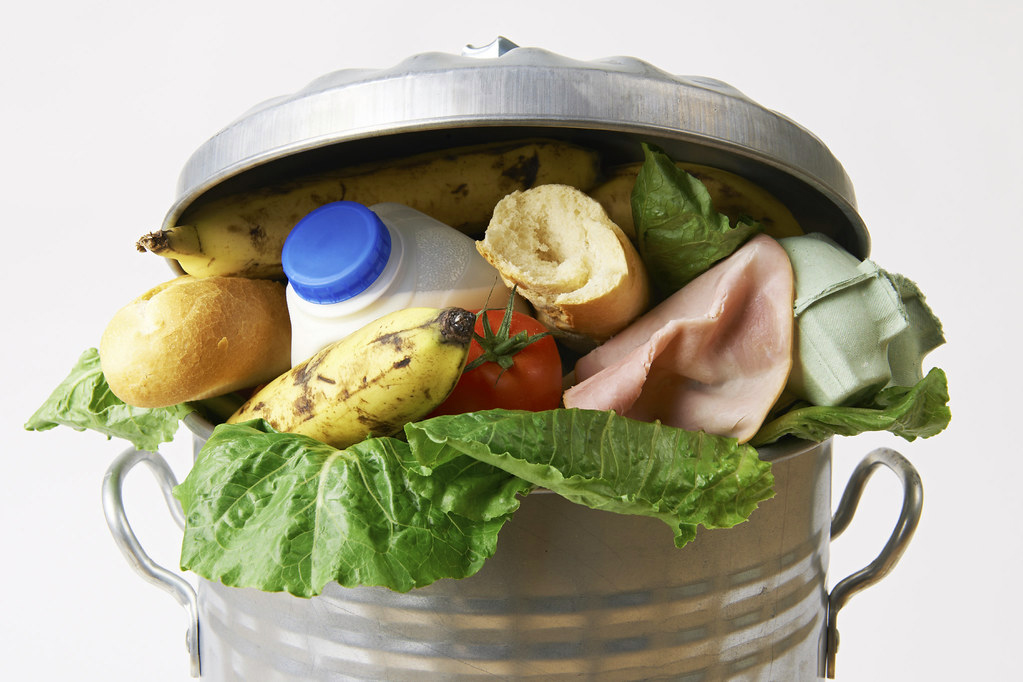 Food&Drink Writer Ella Foster tries and tests the waste-reducing app to see if it is too good to be true
After a long day (approximately three and a half hours) of hard revision in the library, I was looking forward to treating myself to some food on the walk back to Selly Oak. Whilst I pondered the possibilities, I was recommended the 'Too Good to Go' app, a self-titled 'food waste revolution', which works to fight the huge amount of food waste created by restaurants daily.
Food waste in the UK is estimated at 10 million tonnes a year, with 260,000 tonnes arising from the retail sector. What's worse, only 18% of this is redistributed to food banks. 'Too Good to Go' is tackling this, and has created an app in which 'magic bags' are created from a variety of restaurants around the UK, costing between £2.99-£3.99, the bags contain mystery items of food which, without you, would have gone to waste. All you have to do is pay on the app, and head to the restaurant at the allotted time to claim your bag!
Of course, a few obvious problems arise with this. One issue is the fact that you have no idea what you are receiving, and therefore allergy sufferers may not be able to take advantage of this app.
Nevertheless, I headed to Selly Oak's Yakinori, after pre-paying for a hot food bag, and a sushi bag, totalling at an insanely cheap £6.48. After I arrived, I showed a waiter my app, waited a few minutes, and then was given a box of hot food, and a box of sushi, my app was swiped to confirm I had received my food, and that was it!
I received a takeaway box full of salmon teriyaki and noodles, and a box containing eight pieces of assorted fish sushi, all of which was delicious. The salmon teriyaki was lovely and filling, a curry sauce filled with flakes of salmon, potatoes, courgette, peas and peppers. The sushi was interesting, as the fish within the sushi was breaded, something I had never seen before, and was a mixture of raw salmon, a cooked flaky fish, seafood sticks, and prawns. However, this also was lovely and a true steal at £2.99.
The only slight problems I found with the experience were that the app states that each 'magic bag' contained what would have been worth £10 of food. From looking at the website, it seems this is true of the 8-piece sushi, however the boxes of assorted takeaway noodles or rice are usually priced at around £5.50, making £10 of hot food is a slight overstatement. However, the extreme discount of the app means this hardly matters, and you still receive an amazing amount of food for the price.
The other problem was that I felt less like I was saving waste, and more that I was interrupting the restaurants' service to receive my food; the chef asked a member of staff what to get me, and he replied 'whatever, whatever!'
However, I feel both these problems are down mainly to my time of collection. You are given on the app an hour window to pick up the food, and mine was between 20:30 and 21:30, and eager as ever for food, I entered at 20:31 when two tables were still in the middle of their meals and the restaurant was busy. Because of this I feel that if you came more towards the end of your time window, you would be more likely to get more food (if you are super hungry) and also to get food that genuinely would have been wasted if it weren't for the app.
Overall the experience was great – tasty and cheap food, lovely service, and such an amazing way to reduce waste. The app told me afterwards that the amount of food saved was equivalent to a family home's CO2 emissions in 40 minutes!
Next time you are looking for a delicious meal, as well as a way to help reduce wastage, make sure to download the 'Too Good to Go' app and get ordering.