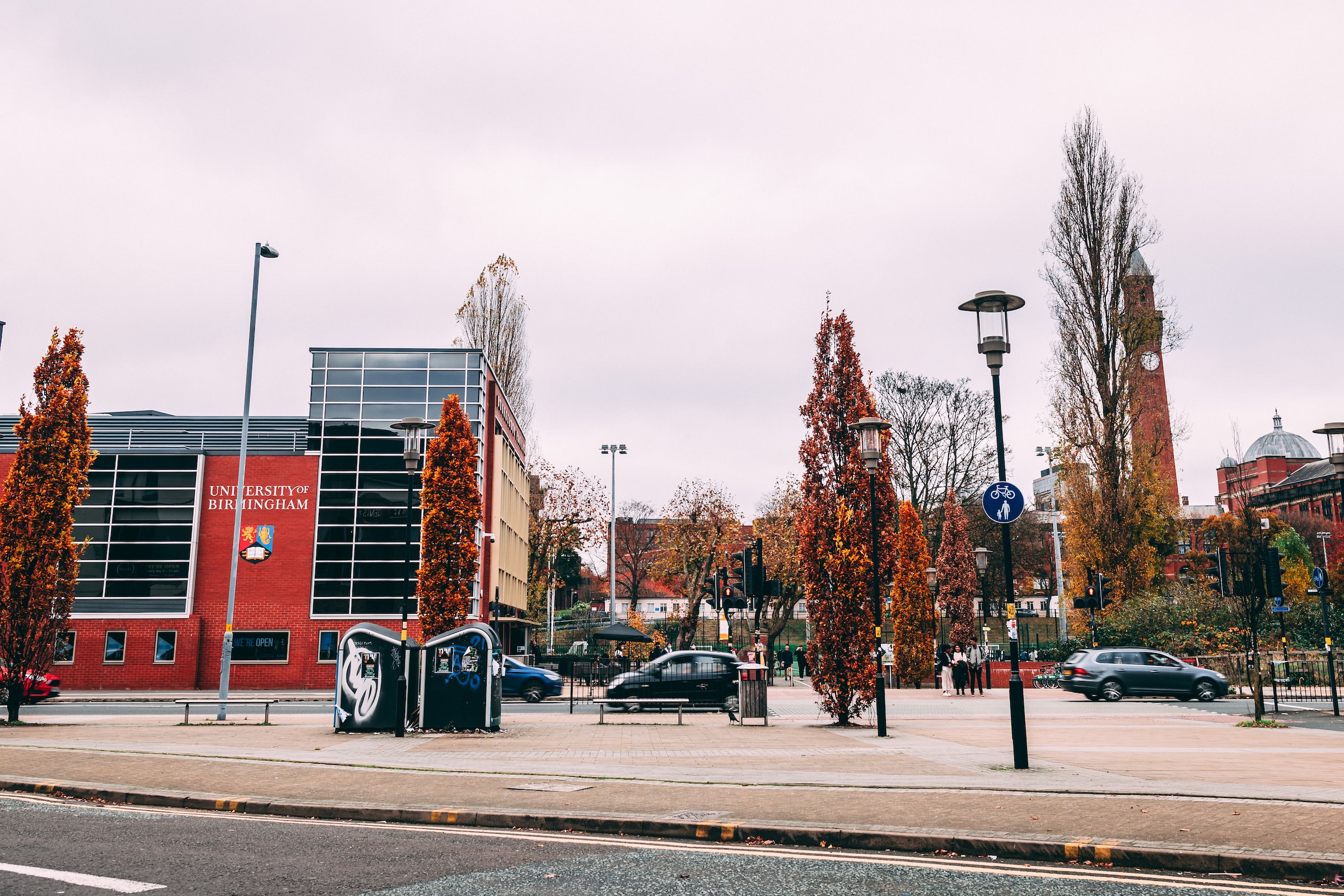 Sport Writer Georgia Hennessy raises questions over the controversial methods of dominant figure skating coach Eteri Tutberidze
Content Warning: This article contains references to eating disorder.
In the weeks leading up to the 2021 World Figure Skating Championships, emotions were running high. The Russians had been dominating the smaller competitions, and the opinion of the masses seemed to be that the only hope to beat the behemoth that was the Russian Ladies figure skating team was riding on 18-year-old Rika Kihira from Japan.
The day arrives, and understandably from the weight of the world's hopes, Kihira chokes. The Germans, the Americans, the Chinese all give their best, but at the end of the competition, the podium stands at gold, silver and bronze all going to the Russians. A clean sweep. Unbothered by the slight iffy-ness of pitting teenage girls against each other, figure skating Twitter blows up: 'The Russians are ruining our sport,' 'Well I guess I'm only supporting the Men's skating from now on,' 'Someone drug test these seventeen year olds!' The name that was on everybody's lips, the name of the cold faced coach who stood by the side of the rink, never smiling as her young skaters performed jumps that broke world records the minute their boot left the ice, the name that made it to the worldwide trending page was: Eteri Tutberidze.
To understand the dominance of Eteri Tutberidze, we have to go back to the 2014 Sochi Winter Olympics. What was already a scandalous year for the Russians with the ladies' singles gold going to Adelina Sotnikova over 'Queen' Yuna Kim, fan favourite and figure skating darling, was made even worse by complete newcomer Yulia Lipnitskaya skating a stunning programme set to the Schindler's List soundtrack, and winning Russia the gold medal in the team event. At only sixteen, Lipnitskaya graced the cover of Time Magazine, heralded as figure skating's next big thing.
At the helm of all of this was her unknown coach, Tutberidze. Licking the wounds of an unsuccessful figure skating career herself, followed by an even more unsuccessful coaching attempt in the United States, Lipnitskaya was her first big champion, and the pressure was undoubtedly on. But then something strange started to happen. Lipnitskaya, Olympic gold medallist, began to lose. In her following season, she competed at such a low level that she was not even chosen for the European Championships, let alone the World Championships, causing Tutberidze to announce that the two had 'parted ways.' Two years later, aged 19 with loss after loss weighing down on her, Lipnitskaya announced her retirement from the figure skating world and quietly checked herself into inpatient care for her battle with anorexia. 
In the midst of all this, something odd was happening at the junior skating level. Another of Tutberidze's girls, teenager Evgenia Medvedeva was, out of nowhere, starting to win. It seemed eerily similar to what happened with Lipnitskaya. When Medvedeva turned 16 and qualified to compete at the senior level, she became a fan favourite, with her programme set to beloved anime Sailor Moon's opening song going semi-viral. Medvedeva was winning back-to-back World Championships, setting world records at seemingly every event she competed in, and performing exceedingly difficult jumps for her young age.
People were now starting to take notice of Tutberidze and her coaching technique. Two of figure skating's youngest stars were crediting her for their success, and it was looking more and more likely that the next Winter Olympic Games was going to be dominated by Tutberidze girls. Fast forward to the 2018 Pyeongchang Winter Olympics and it's not even a question in people's minds that this competition is Medvedeva's. She has been unbeatable in her short senior career and the Olympic gold is firmly in her sights. Yet, she gets silver. Beaten to gold by another of Tutberidze's girls, Alina Zagitova, two years her junior. It is at this point people start to ask questions. What is Tutberidze doing to these girls, and is there a sinister side to their success? 
Tutberidze girls do not win for no reason. These young girls land jumps previously reserved for the most athletic male skaters. A decade ago, a female figure skater landing a quadruple jump in a competition (a jump with four whole rotations of the body in the air) was not even considered to be possible. Now, these girls are landing quads at age eleven. Tutberidze seems to have discovered that instead of building up a lot of muscle and athleticism to perform these jumps, if young teenage girls keep their body weight to an absolute minimum, they can use how light they are to propel themselves into the air, in absence of any body strength. This, of course, has horrendous consequences. A girl, aged thirteen, posted a video of her training under Tutberidze, landing quads as if they were no effort at all. At the age of 14, she retired from figure skating completely, as she had injured her back so badly she could no longer perform any jump whatsoever.
Many girls have come forward and spoken about how Tutberidze encourages unhealthy eating patterns, with Zagitova explaining that during Olympic seasons, they are not allowed to drink water, they simply rinse their mouths and spit it out. Another past student has stated that they are weighed every time they step on the rink, and even points of a kilogram can mean not being allowed to train that day. Lipnitskaya, who retired due to her eating disorder, was praised directly by Tutberidze, who claimed she was 'glad that she could only sustain herself with powdered nutrients.' Tutberidze girls are riddled with injuries, and as they start training so young, the minute they go through puberty and their bodies develop, the training method fails, and they start to lose their abilities. This has led to the nasty term 'Tutberidze expiry date' being coined, as people began to notice than she had and still has failed to coach any girl over the age of 19. 
And so we return to 2018, Medvedeva, having reached her 'Tutberidze expiry date,' quits in a blaze of glory, and joins rival coach Brian Orser. No matter for Tutberidze, who has Zagitova, the younger and more technically able skater to parade around championships, breaking the previous records set by Medvedeva. Zagitova dominates for a while, performing increasingly difficult jumps, as usual for Tutberidze, and then like clockwork, turns 18 and begins failing. In 2019 Zagitova announced she was taking an extended break from figure skating, seen by many to be a soft retirement from the sport all together, as she too, reached her 'expiration date.' 
And here we find ourselves in the present day, where in the previous year, three more of Tutberidze's juniors, quite sweetly named 'triple A,' due to their names: Alina Kostornaia, Anna Scherbakova and Alexandra Trusova, took the world, yet again, by storm, with all three of them breaking various world records with the ease of their quadruple jumps. Except, as Tutberidze's girls get younger and younger, their expiration date seems to creep up just as fast. The most technically able girl out of 'triple A,' Kostornaia (who also was expected to be the most successful) quit Tutberidze unexpectedly just before her senior debut. Almost seeming cliché at this point, Kostornaia immediately lost her ability to jump quads.
While the 2021 World Championships was thought to be in the bag for 'triple A,' Kostornaia's failure left a spot open for veteran skater, 24-year-old Elizaveta Tuktamysheva, not one of Tutberidze's girls. As the two remaining members of triple A took to the ice at the World Championships, the difference between their tiny 16- and 17-year-old frames in contrast to Tuktamysheva's athletic body was startling. In Tutberidze's eyes, 'triple A,' or double A at this point, should have skated rings around Tuktamysheva. She was older and larger than her girls, and was almost the exact opposite of what she promoted in her coaching technique. And yet Tuktamysheva took silver, outskating Trusova, one of the members of 'triple A', who attempted five quadruple jumps in her programme. Still, Tuktamysheva could not quite beat Scherbakova, the other member, who is once again being lauded as figure skating's next big thing, as if the world has forgotten all the Tutberidze girls who came before her. 
The question is, where do we go from here? The Russian ladies have become completely untouchable under Tutberidze's coaching, with girls who seem to get younger and younger lined up to take the space of whichever champion has irreversibly injured their back as their bodies failed to keep up with Tutberidze's technique. At the 2021 World Championships, Trusova, who took bronze, over-rotated one of her quad jumps, leading to jokes that she will become the first figure skater, male or female, to land five rotations in her jumps. Is this sustainable at all? Is Tuktamysheva's win a sign that this horrendous training regime is not as unbeatable as it seems? Will Tutberidze disappear just as quickly as she appeared on the figure skating scene? One thing remains certain, as both her past students Medvedeva and Kostornaia announced that they had had a change of heart after all their losses and were returning to Tutberidze after all, that the dominance of Eteri Tutberidze has undeniably changed figure skating forever.
---
Like this? Check out more from Redbrick Sport:
Yates Heroics Help Warwickshire Topple Champions